Thiago's return can rejuvenate Liverpool back to their best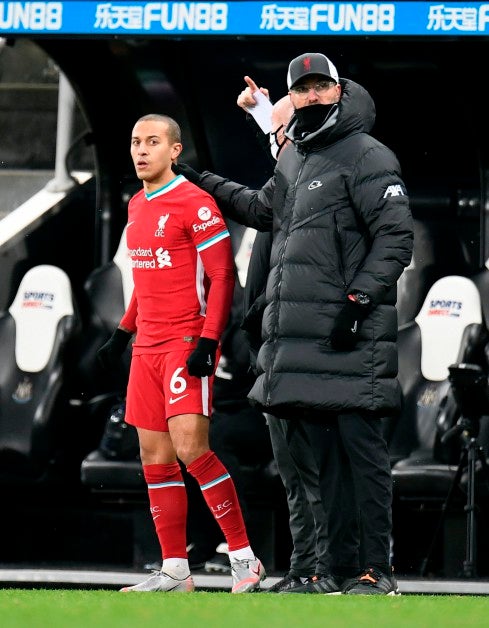 "What the other boys did in the time he was not available is absolutely incredible. It's good he is back, he is a super player. I think of the 20 minutes, 12 round about were brilliant and then he felt the intensity, but that's normal.
"He trained exactly twice with the team. There is still some physical work to do, still some rhythm to get.
"Shaq is back and that's, by the way, the best news tonight – the boys are back and, as far as I know in the moment, nobody got injured tonight, which is a very important thing.
"That means we can probably go with the same squad to Southampton."
Liverpool have dropped 15 points in 16 league games, the same as they ceded in 38 last season, but comparisons with the previous campaign are pointless.
This is a schedule like no other, with demands and setbacks like no other, which has required grit more than guile.
Liverpool may not be their best selves yet, but they're still the division's best side – and that's without regularly being able to start several of their best players.
Source: Read Full Article