Sporting's strange summer: An attack, cancelled contracts and a president who failed to make them great again
The handful of security guards stood no chance. Not when the 50-strong mob of masked men – who ran in formation down the winding rural lane to Sporting's training ground in Alcochete, 20 minutes outside Lisbon – came armed with sticks, stones, belts and worse. Within moments they had made their way inside, hurling torches at coaching staff and barking threats, over the ceaseless caterwauling of a security alarm.
"We're going to kill you!" the men roared, according to a Public Prosecution Service document based on the players' harrowing testimonials. "You bastards! You're shit! You're fucked!"
They encountered the first-team in the showers, cooling down from one of their few remaining training sessions ahead of the impending Taça de Portugal final. Dutch striker Bas Dost stood closest; he was immediately lashed on the top of the head with a belt and then kicked as he collapsed to the floor, crying. His team-mates believed they were about to be killed. "They thought it was the end of it for them," Jaime Marta Soares, president of the club's general assembly, would later confess to local media outlet Expresso.
Somehow, the players escaped without serious injury, although Dost did sustain lacerations to the head and legs. In the Portuguese press the attack came to be known as A guerra de Alcochete — 'The Alcochete War'. In reality, it was a one-sided assault. 22 men would eventually be arrested and charged with terrorism offences. "The attack was unprecedented in the history of the club and in many ways it came completely out of the blue," explains Tom Kundert, of the Portuguese football website PortuGOAL. Yet the incident did not mark the end to Sporting's troubles — but a bloody new beginning.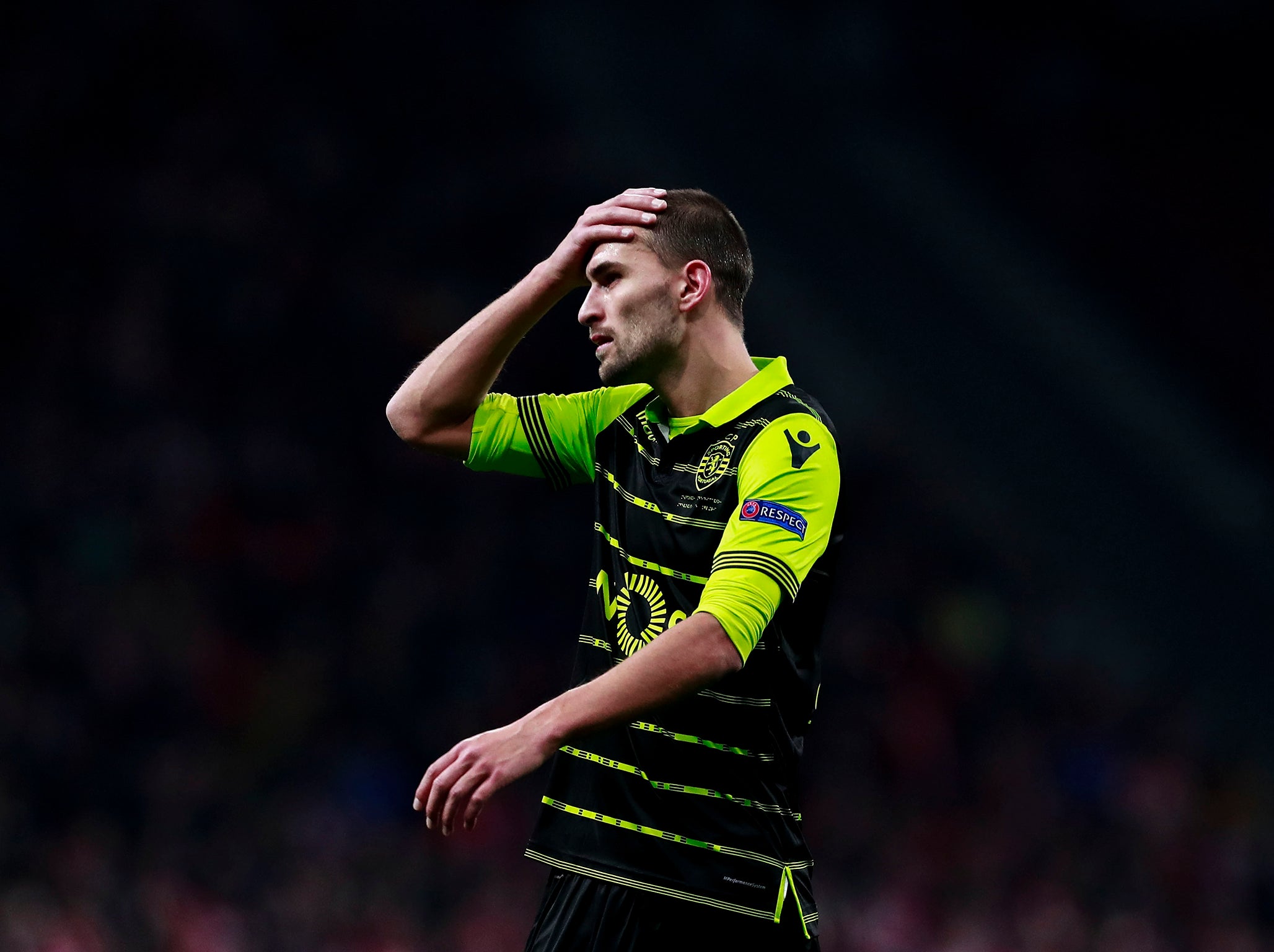 Sporting's stunned first-team initially threatened to go on strike for the forthcoming final, against lowly Desportivo das Aves, only to reverse their decision at the final hour. They lost 2-1. Seven of the club's biggest stars — including Rui Patricio, William Carvalho and Gelson Martins — then decided to cancel their contracts. Others — Dost among them — remained, possibly against their better judgement. Many harboured uneasy suspicions that the club's divisive president, Bruno de Carvalho, was somehow behind the attack. He bitterly denied the allegations.
"The attack is among the darkest days in the club's history," says the Portuguese journalist Goncalo Lopes. "But it would be appointed the very darkest if it was ever legally proven that De Carvalho gave the orders for the attack, or even knew about it."
"I've been involved in football since I was 14-years-old, I'm 63 now, and I've never experienced anything like this before," bemoaned the club's baffled coach, Jorge Jesus, whose turbulent reputation with De Carvalho fascinated the media for months. Within days he was gone too, quitting for a lucrative new role in the rather less politically charged surroundings of Saudi Arabia.
De Carvalho, a man christened the 'Donald Trump of Portuguese football', initially insisted he would not resign. But after 71 per cent of the club's paying members voted for him to leave — "one of the greatest frauds ever seen," he spat — he was officially out, having well and truly failed in his stated aim of 'making Sporting great again'.
And you thought Arsenal had a hard time getting rid of Arsene Wenger.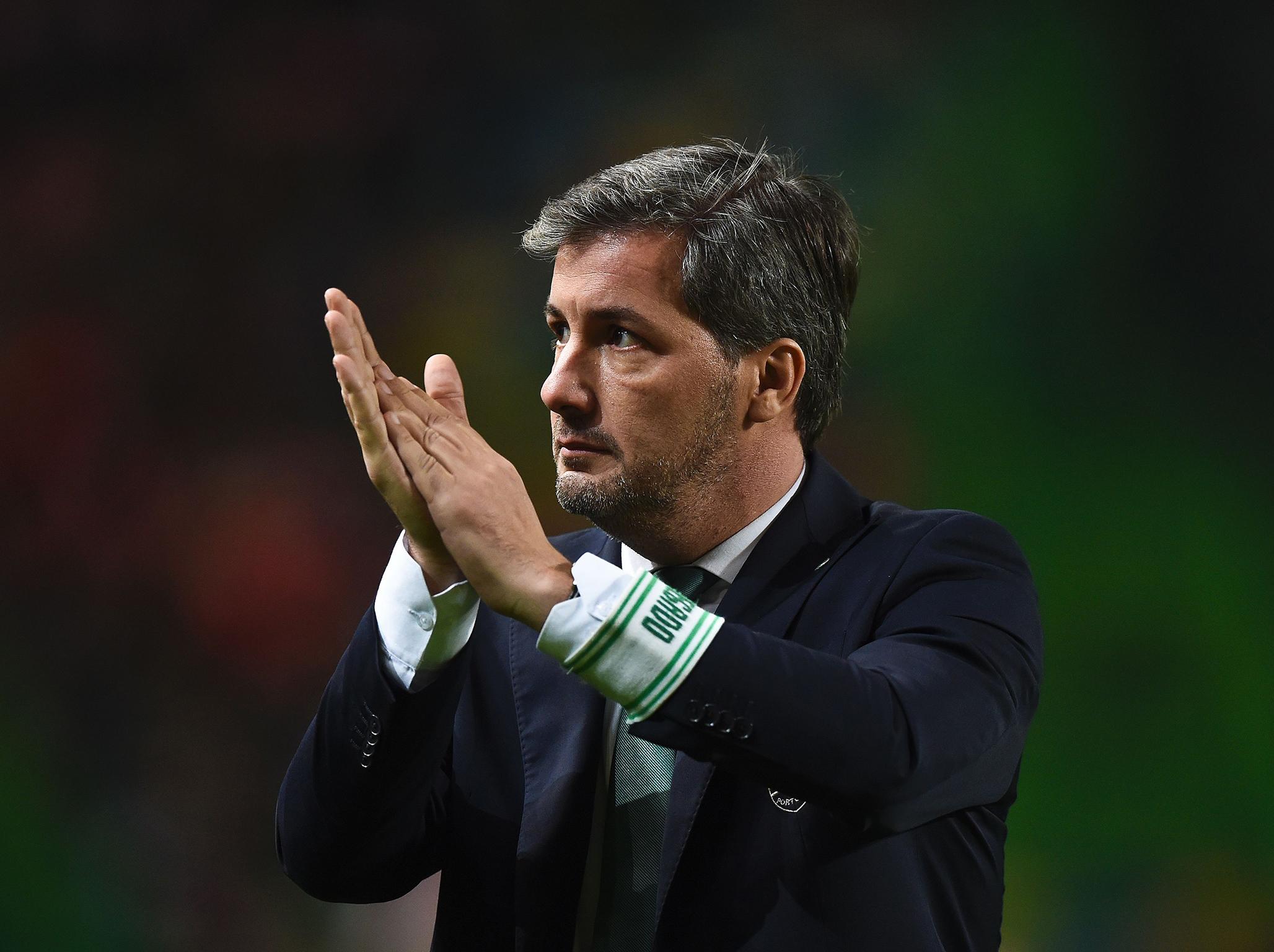 The club's former doctor, Frederico Varandas, eventually replaced De Carvalho as president, with Jose Peseiro returning for a second stint as manager after Sinisa Mihajlovic — brought in to replace Jesus — lasted a grand total of nine days. Ever since, Varandas and Peseiro have worked hard to restore Sporting's reputation, But their careful, level-headed magnanimity has not proved popular with everybody.
"It's still a very split club," Kundert explains. "The last president was belligerent and controversial and completely changed the attitude of the club, which many fans liked, particularly as results improved. The new president is a completely different kettle of fish and fits with the tradition of former Sporting presidents: polite, responsible, well educated. But a sizeable amount of supporters are not happy with this new direction and do not have time for the new president or manager."
It has been understandably difficult for Peseiro to reenergise his new side. "We have had to work hard every single day to listen to the players and hear their concerns," he told The Independent in Lisbon. "But we have helped the players to overcome their trauma and so far this season they have shown how united they are. They never questioned their love for Sporting — they questioned only their safety and how they would be received by the fans."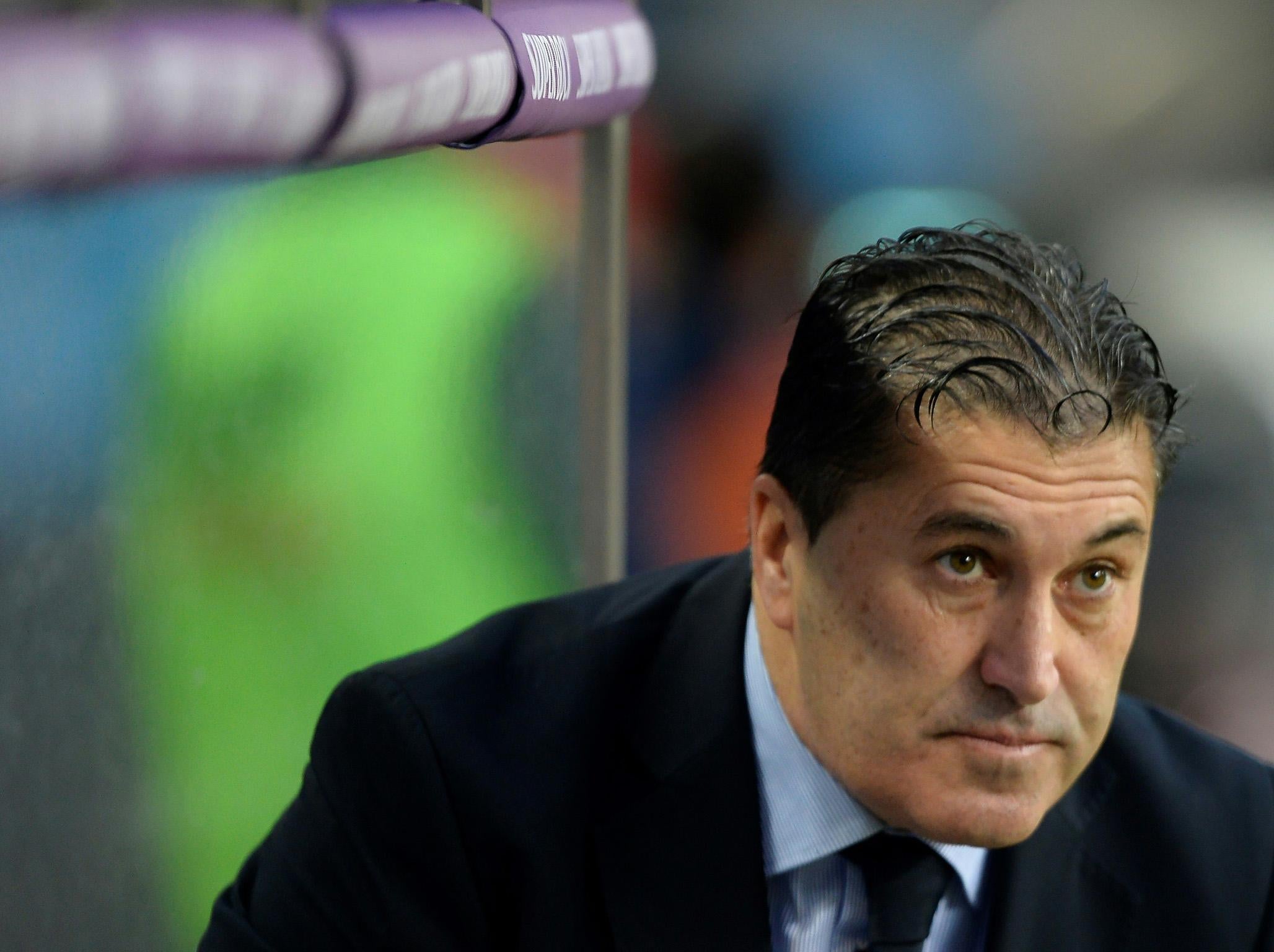 It doesn't much help that Sporting have made an underwhelming start to the new season, despite winning four of their first seven Liga NOS matches. Much like Arsenal, they have been picking up points in spite of concerningly erratic performances, while their most recent result — a poor 2-1 win over third-tier side Loures in the Taça de Portugal — has been widely panned.
Despite everything, Sporting's fans continue to demand success. "We have the ambition of challenging for every single trophy," summer signing and newly appointed captain Nani told FOX only last week. "Varandas promised Sporting's supporters the title, so that is what they expect," explains Lopes. "And while players like Gelson and Patricio left, many more were signed. "A draw away to Benfica early into the season has only made fans more confident."
Given this unsavoury cocktail of poor performances, sky-high expectations and supporter unrest, there remains an unsettling sense that it will not be long before emotions boil over once again. "There is still a very toxic atmosphere," adds Kundert. "The club is in a mess and at this points things could really go either way. We could see fans beginning to stay away and attendances dropping, and we could see protests resume and things beginning to go pear-shaped again."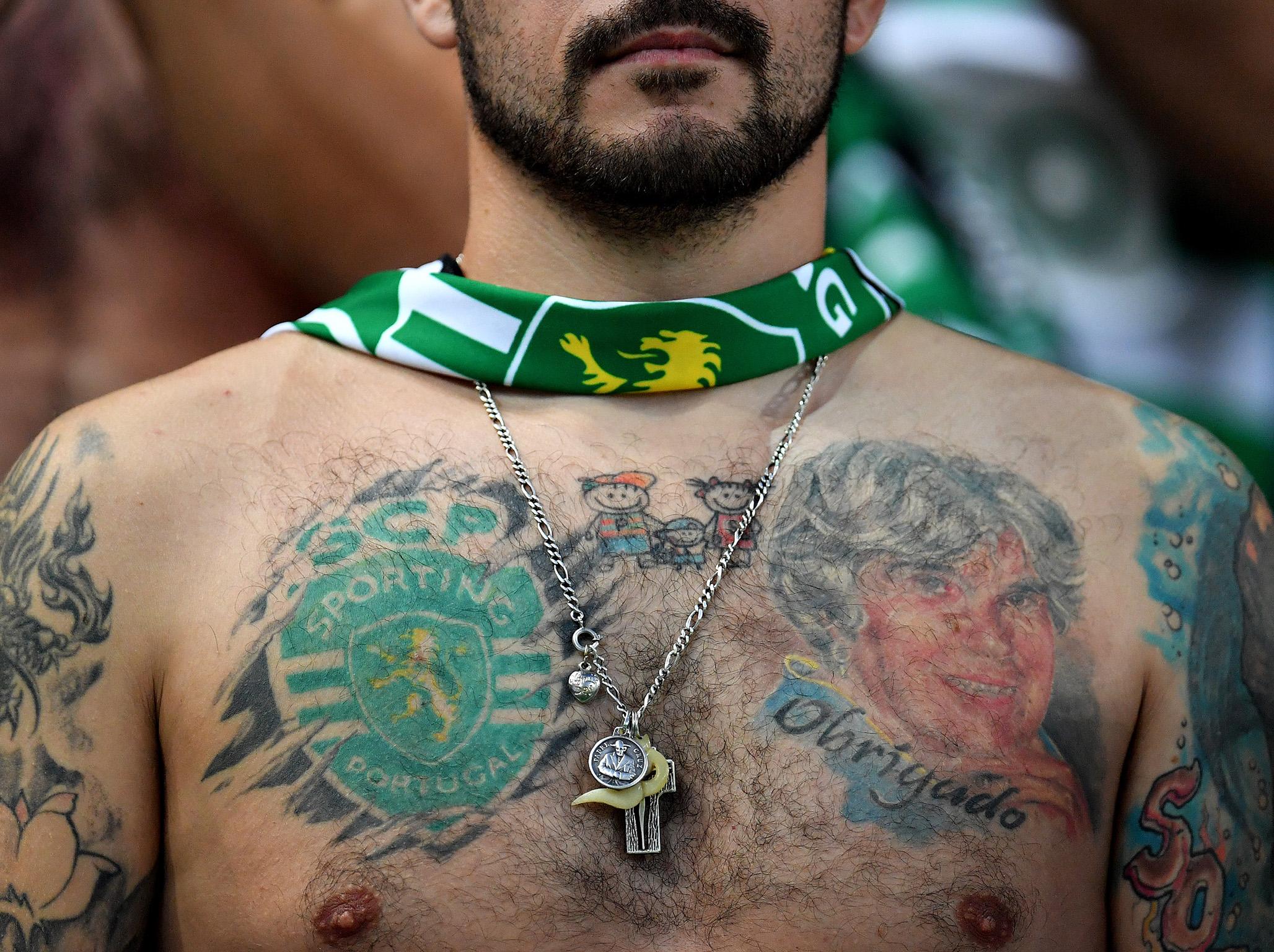 And so, for all of the headlines this morning that trumpet a true heavyweight clash between Sporting and Arsenal, the reality is rather different. The stakes, on the surface, are simple: with both sides having beaten European minnows Vorskla Poltava and Qarabag FK in their first two matches, the winner of tonight's game will be left in an excellent position to top the group and avoid a Champions League reject in the Round of 32.
But Arsenal have flown into a far more fractious environment than that. Sporting are not merely a sleeping giant but a wounded one: a proud, historic club locked in a suffocating existential dread, with supporters divided over fundamental questions of identity and integrity, grappling over the price they are willing to pay for success.
With all of that on their minds, Arsenal's visit suddenly seems like the least of their worries.
Follow the Independent Sport on Instagram here, for all of the best images, videos and stories from around the sporting world.
Source: Read Full Article