Ruben Loftus-Cheek happy with competition at Maurizio Sarri's Chelsea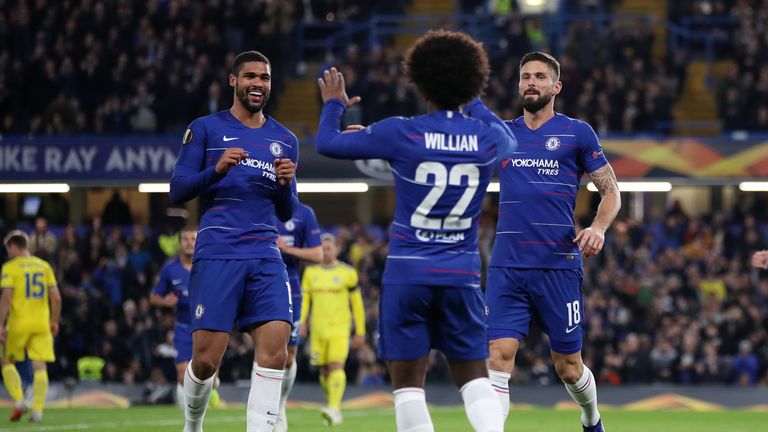 Ruben Loftus-Cheek is happy with "good, healthy competition" at Chelsea and says manager Maurizio Sarri is improving him.
The 22-year-old became the first English player to score European hat-trick for Chelsea in 47 years on Thursday in the club's 3-1 win over BATE Borisov in the Europa League.
Ruben Loftus-Cheek first English player in 47 years to score hat trick for Chelsea in Europe
Sarri said after the game Loftus-Cheek has "adapted" to his football philosophy, having so far given the player just 33 Premier League minutes this season, but that the England international must improve defensively to earn a regular starting role.
Loftus-Cheek revealed Sarri was constantly reminding him of his positioning during his match-winning performance.
"He's always trying to help me, defensively and position-wise," Loftus-Cheek told Sky Sports News.
Asked if Sarri had improved him, he said: "Definitely, but I'll always improve as a player day by day, technically and tactically from training. The more I play the better I'll get as well.
"My target at the moment is to get my positioning right and the rest will come after that."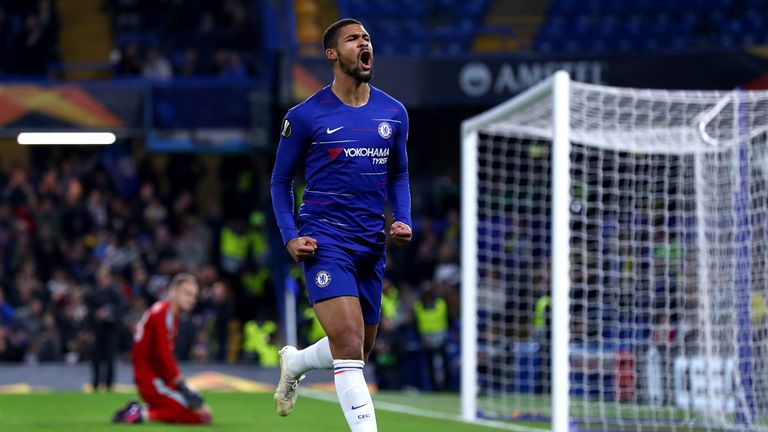 Jorginho, N'Golo Kante and Mateo Kovacic started in Chelsea's midfield three against Manchester United on Saturday, but it was substitute Ross Barkley that rescued a last-minute 2-2 draw while Loftus-Cheek was not in the squad.
"It's good, healthy competition," Loftus-Cheek added. "We're doing so well at the moment, that competition really drives the team.
"That's why we've been doing so well because everyone wants to do well in training – training is so sharp. We're all so effective in training it brings the best out of the team. No complaints on that and we keep that going."
Asked if he would be disappointed if he did not start against Burnley on Sunday, Loftus-Cheek said: "I'm not thinking about that. Right now, it's to get my recovery in – my hamstrings are feeling it a bit."
Source: Read Full Article