Roy Hodgson believes Crystal Palace's attackers outshone Arsenal's in pulsating draw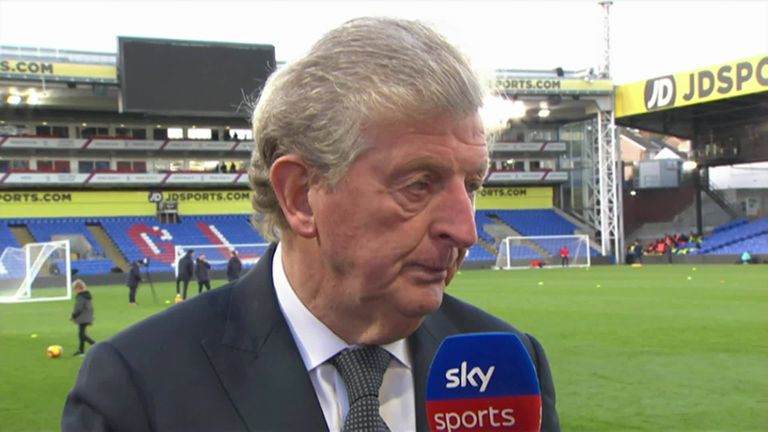 Roy Hodgson thinks Crystal Palace's attackers outshone Arsenal's in their 2-2 draw and that the Gunners' second goal should not have stood.
Arsenal's 11-game winning run came to an end at Palace, who scored from the penalty spot twice in a pulsating draw on Super Sunday.
Luka Milivojevic put Palace in front from 12 yards but a stunning free-kick from Granit Xhaka and the controversial Pierre-Emerick Aubameyang goal seemed to put Arsenal on their way to a 12th straight win in all competitions but Milivojevic netted a second penalty late on.
Hodgson, whose team were registering their first goals and points at home, believed his team were more than good value for their point and thought Aubameyang's goal was handled by Alexandre Lacazette in the build-up.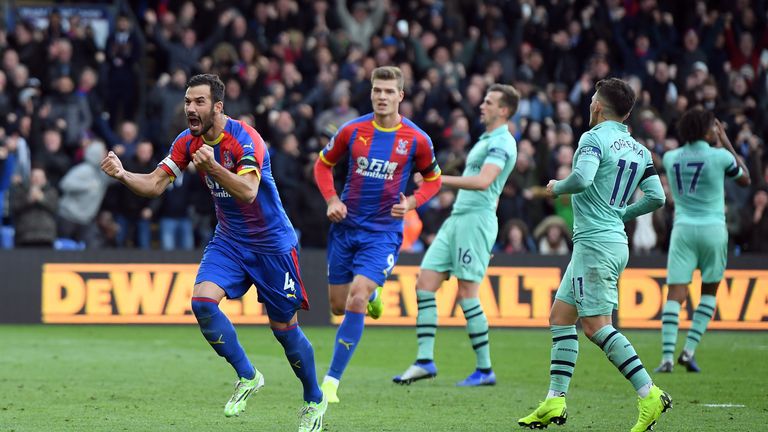 "It wasn't exactly a touch of the hand, but one which helped the ball to the player who scored," he said.
"It was tremendous that the players came back from that. It's not easy having led at the interval and then found ourselves trailing 2-1. To find ourselves behind, but come back to force an equaliser; the players deserve a lot of praise.
"Our offensive players were more noticeable than Arsenal's, and that's great credit to my team.
"Two good pieces of play led to Arsenal being forced to commit a foul in the penalty area. For the two goals, the amount of possession we had in the final third, two goals is a fairly scant reward."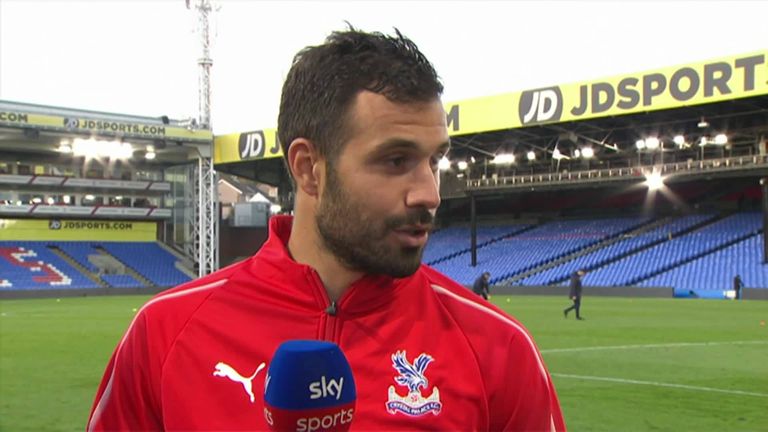 It was a case of zero to hero for Milivojevic, who missed a penalty last weekend in the 2-0 defeat at Everton.
And Hodgson was full of praise for the midfielder.
He said: "To step up again in two important situations was great credit to Luka.
"It's not just about technique in those situations. It's a question of mental strength. You need players with that mental strength to step up."
Source: Read Full Article