Paris Saint-Germain players get spooked with Halloween 'unlucky dip'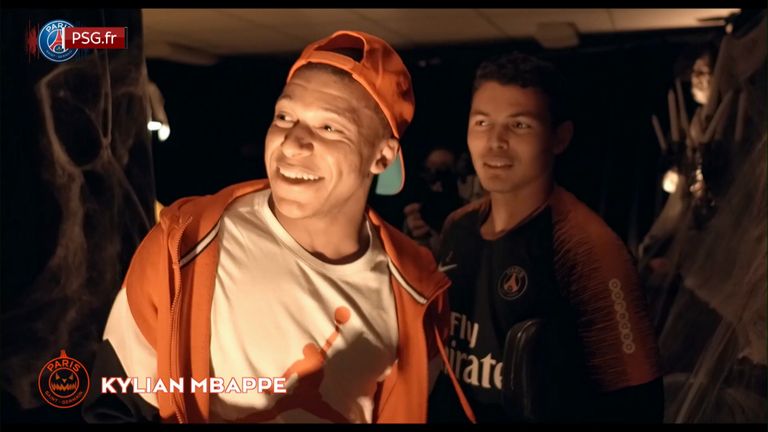 Paris Saint-Germain have given their opponents nightmares this season with their free-flowing attacking football.
But the tables were turned on the French champions on Halloween, as the first-team squad were invited to take part in an 'unlucky dip'.
Players were forced to place their hands into pumpkins containing slime, spiders and other surprises.
And to top off the scare tactics, there was something else lurking in the shadows… be sure to watch until the end!
Kylian Mbappe, Thiago Silva and Adrien Rabiot were among the star names to lose their nerve during the challenge.
But one member of the squad couldn't be spooked – France international Presnel Kimpembe.
Click the video at the top of the page to see the PSG squad get tricked on Halloween!
Source: Read Full Article