Mauricio Pochettino might not admit it but PSV is a must-win game for Tottenham's Champions League hopes
For Tottenham manager Mauricio Pochettino there is no such thing as a much-win game. Whatever the competition, whatever the stakes, the obligation on his players remains the same.
"My approach is that it is always a must-win game," he said in his press conference on Tuesday night in Eindhoven. "I don't believe [the players] will feel different. I think they need to feel the same. With freedom to play, enjoying the game, knowing the consequences will be different if we win or lose. But in all the games it's the same. Today playing professional football is about playing under stress. I don't believe tomorrow will be different."
Given how Pochettino manages, his emphasis on loyalty, dedication and hard work, it is probably all he could say. And yet from the outside we can at least focus in on Wednesday night's game against PSV and say, yes, this is one they have to win. They did not need to win at San Siro. They did not need to beat Barcelona. They do need to beat PSV.
Because it will be extremely difficult to qualify from their Champions League group if they do not. Spurs need to reel in either Barca or Inter if they do not want to be playing Europa League football in the new year, and that means taking six points off PSV. Eric Dier, speaking before Pochettino on Thursday afternoon, said that he was aiming for 12 points from Spurs' last four games to get into the last-16.
"We have to win every game," Dier said. "That's the mentality now. Obviously we are in a position where our backs are up against the wall. And we are going to have to try to get ourselves out of it. The only way to do that is to really try and win every game."
Not that this is a call for panic. "The most important thing for us is to stay calm, and to keep believing that it's possible," he said. "To go into every game and try to win every game. We can't change what's already happened. We just need to stay calm and do our best."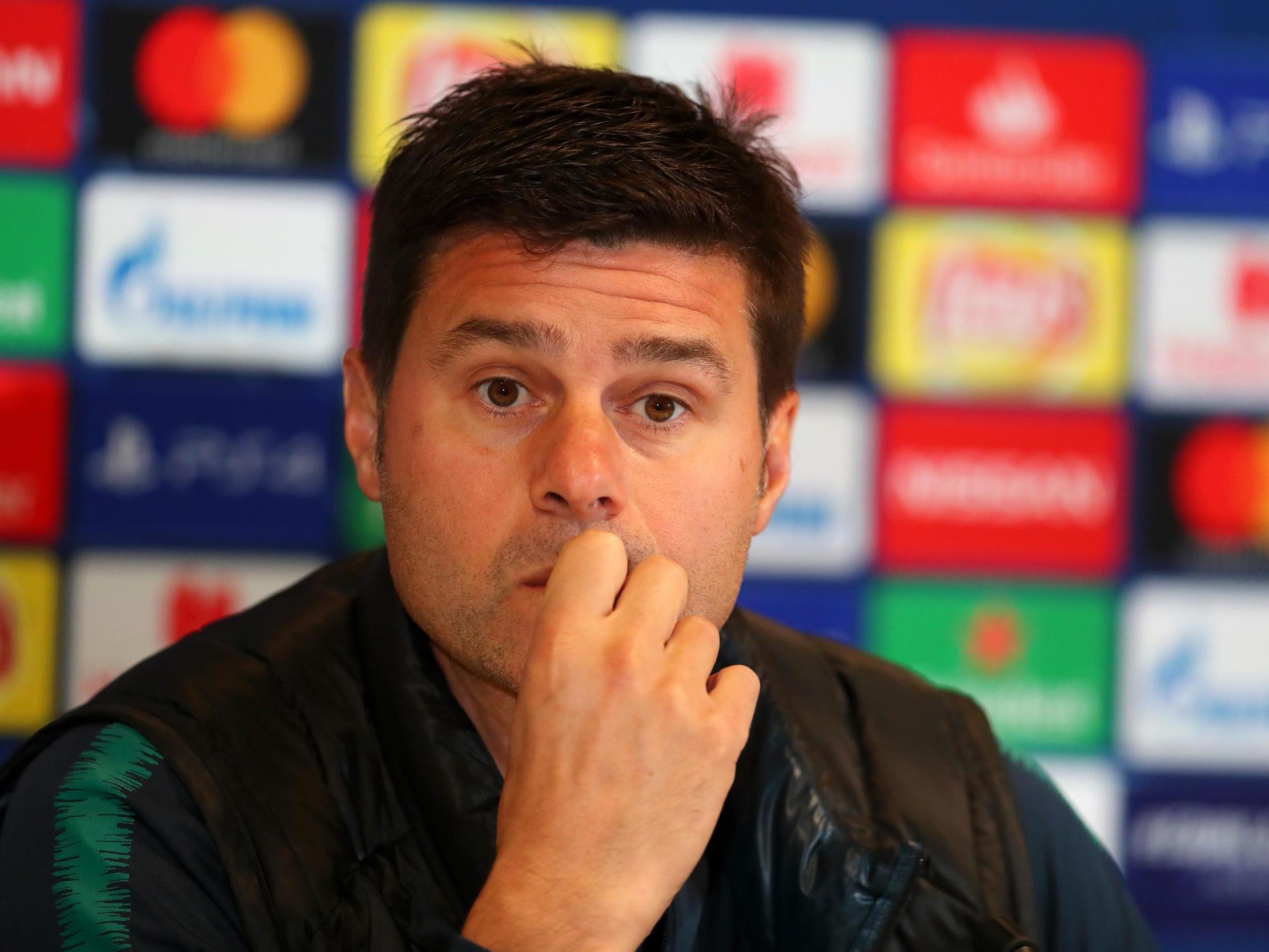 So far in this tournament Spurs have not played badly, only allowed details to get away from them. They were in total control with five minutes left at Inter, 1-0 up and seeing the game out, only for Mauro Icardi to volley in a brilliant equaliser, setting up Spurs to lose 2-1. Then against Barcelona at Wembley, Spurs would have done fine had the other team not had Lionel Messi.
Tottenham are not playing their best football yet but equally there is scope for them to improve that in the game. And without Dele Alli or Christian Eriksen in the team it is always going to be difficult for them to be at their best. At least with Eriksen now back from an abdominal injury, and set to start on Wednesday, Spurs should get closer to their best form again.
Dier admitted that he knows Spurs still have plenty of room for improvement in their performances, even if the league results have been good. "We know that we've been picking up wins but maybe the performances haven't been as good as they can be," he admitted. "We want to try to change that. We are constantly trying to improve and become better." The next stop on that road to improvement is the Phillips Stadium.
Follow the Independent Sport on Instagram here, for all of the best images, videos and stories from around the sporting world.
Source: Read Full Article