Manchester United set to learn just how far they've come with Man City semi-final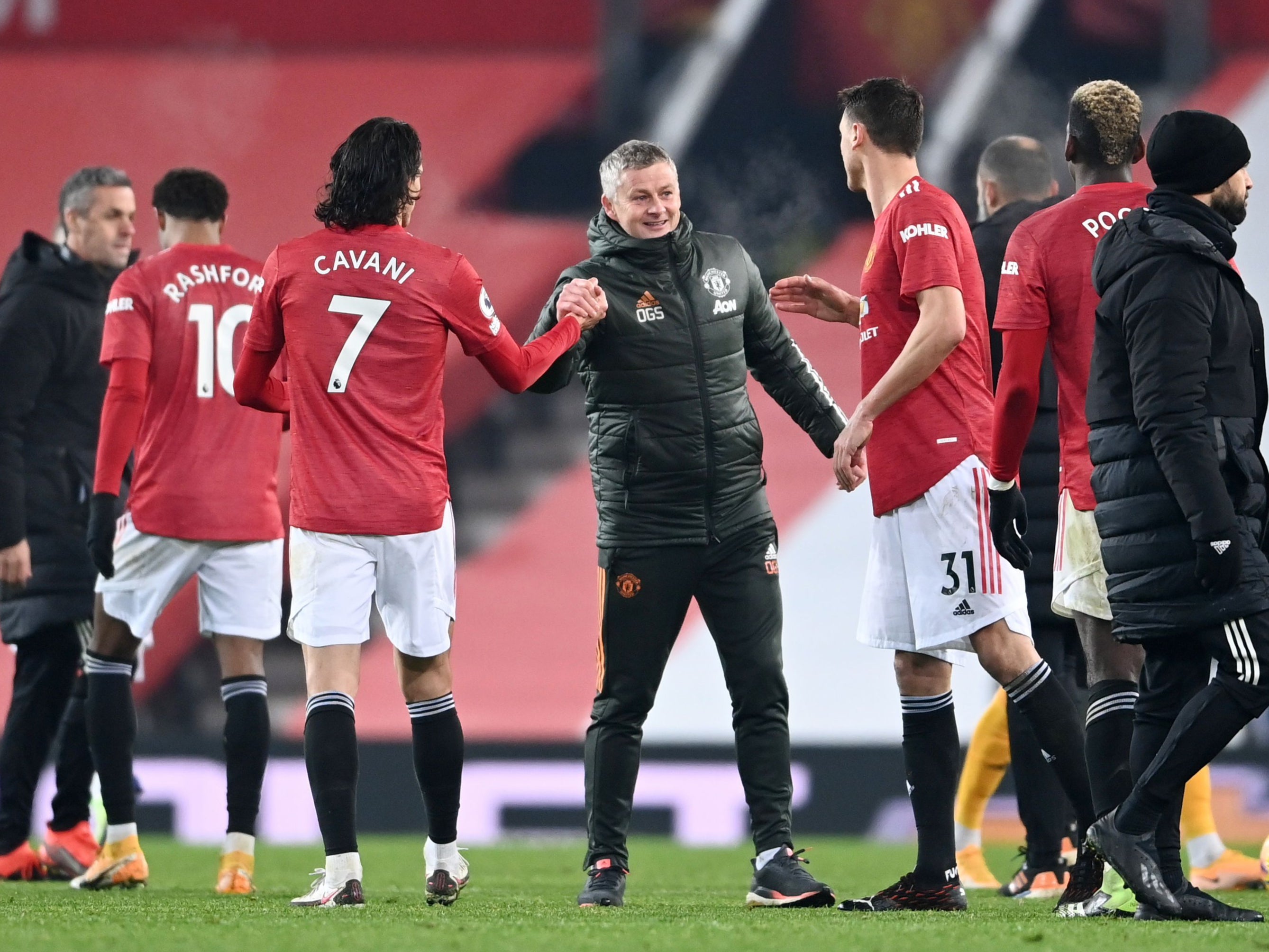 Solskjaer appears to be building something at United
It is less than a month, after all, since they were humiliated in Leipzig for what felt an atrociously squandered Champions League campaign. That emphasises how fragile this form still is. Many individual wins in this run have been the same, of a knife-edge nature. The victories over Southampton, West Ham United, Wolves and Aston Villa were among a series of games that could genuinely have gone either way, and were occasionally as reliant on basic luck as better players merely applying their talent.
Too many people still just put it down to one man, especially when he's stepping up to take one of his many penalties.
The signing of Bruno hasn't been the only change at United, but it has been by far the most influential. The Portuguese's very play and authority immediately imposes an attacking structure on the team, in a way that some squad members say is still a bit absent from the coaching.
Figures at Liverpool have meanwhile drawn a comparison with their 2013-14 season, and a talented but unreliable team being elevated by a star in career form. It is no exaggeration to say Fernandes is having the effect of Luis Suarez.
So many knife-edge matches only reinforce the comparison. They were a feature of that Liverpool season.
It shouldn't be overlooked that Brendan Rodgers' impact in that campaign now seems much better than had been dismissed at the time, and that is part of the reason Solskjaer deserves credit.
He has had definitive impact, and so far shown a greater capacity for influence than counterparts like Frank Lampard.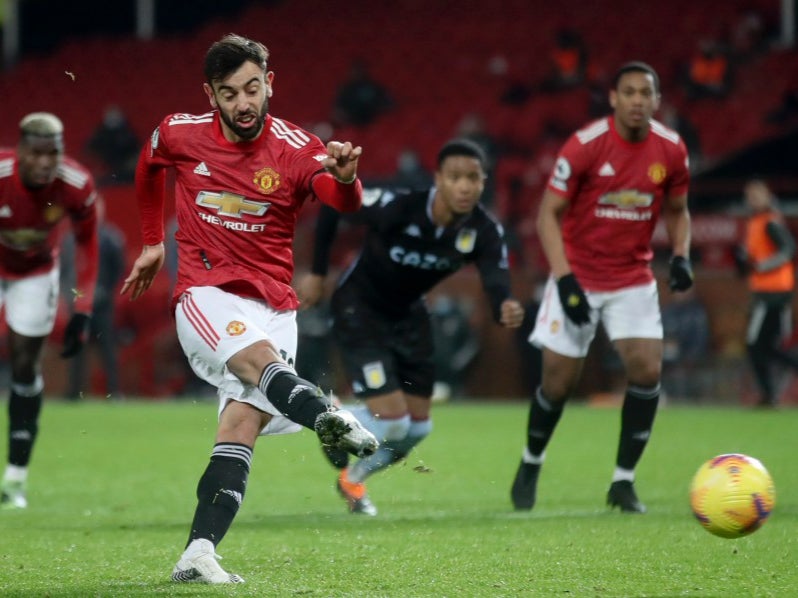 Fernandes has proven hugely influential
There are still some senior players who say the coaching could be better – two were excited about the prospect of Mauricio Pochettino, another by Max Allegri – but even those players like Solskjaer, and it's certainly true he responds to situations well. He has fostered a spirit in his team that has meant they have never collapsed after setbacks that would have destroyed other managers. The responses to the 6-1 and the Champions League elimination are cases in point.
As one dressing room source says, "even those who are unsure about Solskjaer are willing him to do well".
Solskjaer's own confidence is only growing with that, which is encouraging. There is more assurance in his decision-making. That could be seen in the way he brought on Dan James for Bruno in the win over Aston Villa, in order to stem the flow on the flank at a key point in the game, as well as how he has backed the resurgent Eric Bailly alongside Harry Maguire. Solskjaer has also handled the Paul Pogba situation much better than Jose Mourinho did. That is something that is all the more impressive given how badly that could have spiralled with Mino Raiola's comments in December, and the midfielder's supreme form since.
Pogba has arguably been even better than Bruno of late. Either way, everything is coming together for United right now.
Solskjaer just knows how quickly it can unravel. This has been the kind of season where complexions can dramatically change in the space of three games. That has already happened to Chelsea, Arsenal, Tottenham Hotspur and Liverpool in the last few weeks.
United have not felt it for a while. It might be their turn – or it might be their turn for something else. A test like this will tell a lot.
Source: Read Full Article