Leeds vs Liverpool LIVE: Premier League latest score, goals and updates from fixture today
Leeds United host Liverpool in the Premier League on Sunday, with the Reds looking to continue their unbeaten start to the season. Jurgen Klopp's outfit won twice and drew against Chelsea prior to the international break, meaning victory here would push them joint-top of the table with the early front-runners. The Reds might also start opt to rotating their starting line-up this weekend, following game time in the internationals and with the Champions League starting up in midweek.
Marcelo Bielsa's men are yet to win in the Premier League, though they have rebounded with two draws since an opening weekend hammering against Manchester United. Leeds also picked up a midweek win in the EFL Cup prior to the internationals, against lower-league opposition in Crewe.
Liverpool are able to call upon Fabinho and Alisson and Raphinha could feature too for Leeds, after the late reversal of the decision to prohibit the South Americans who did not go on international duty from playing this weekend.
Follow all the match updates and live action as Leeds host Liverpool below:
Recommended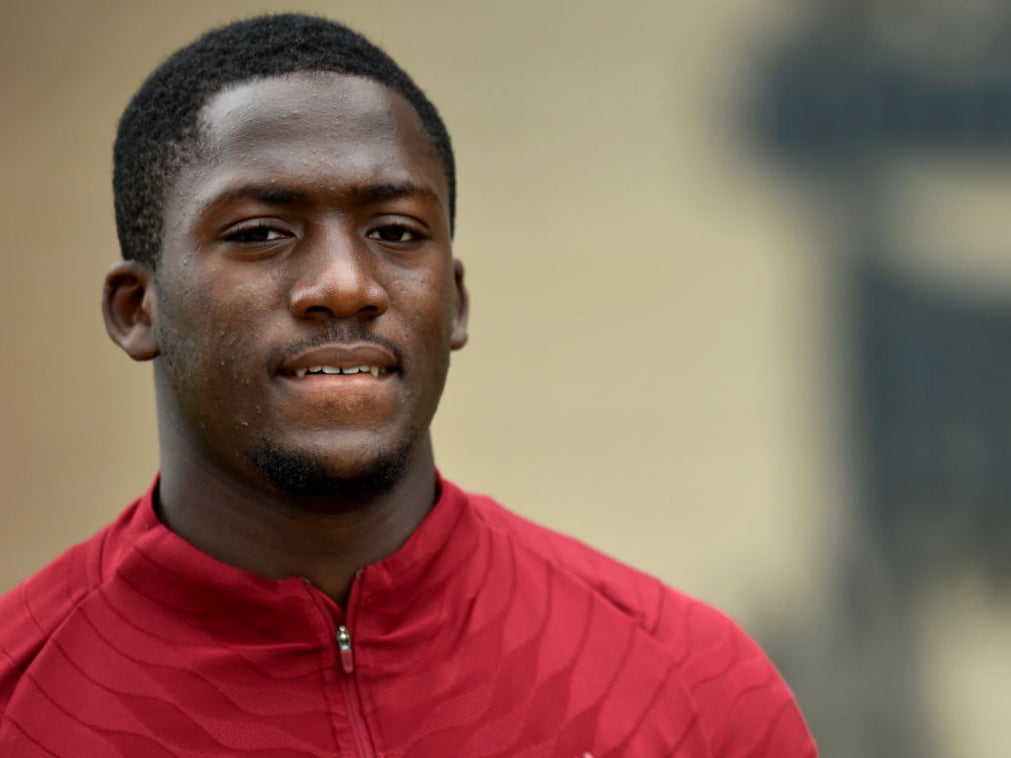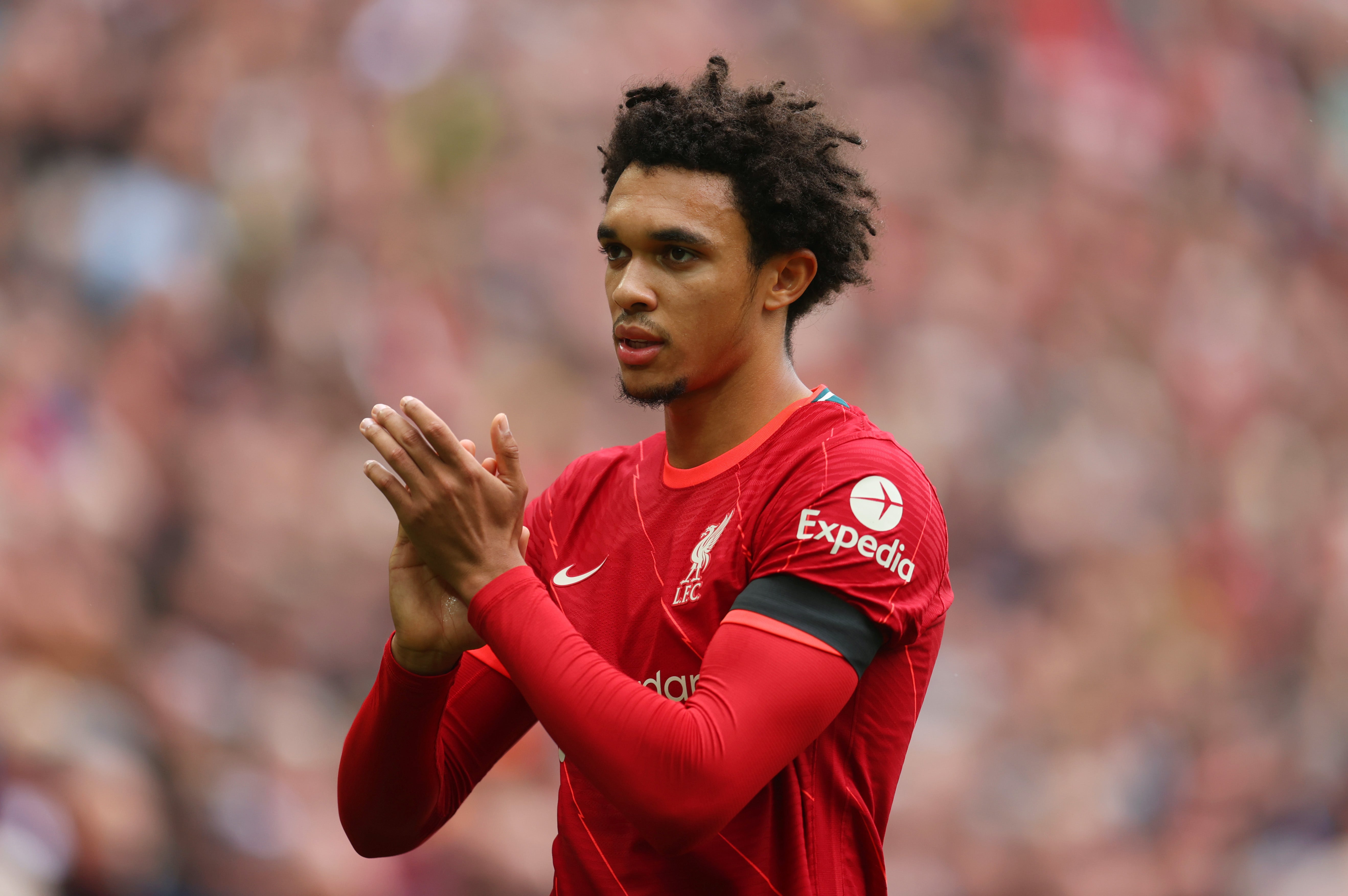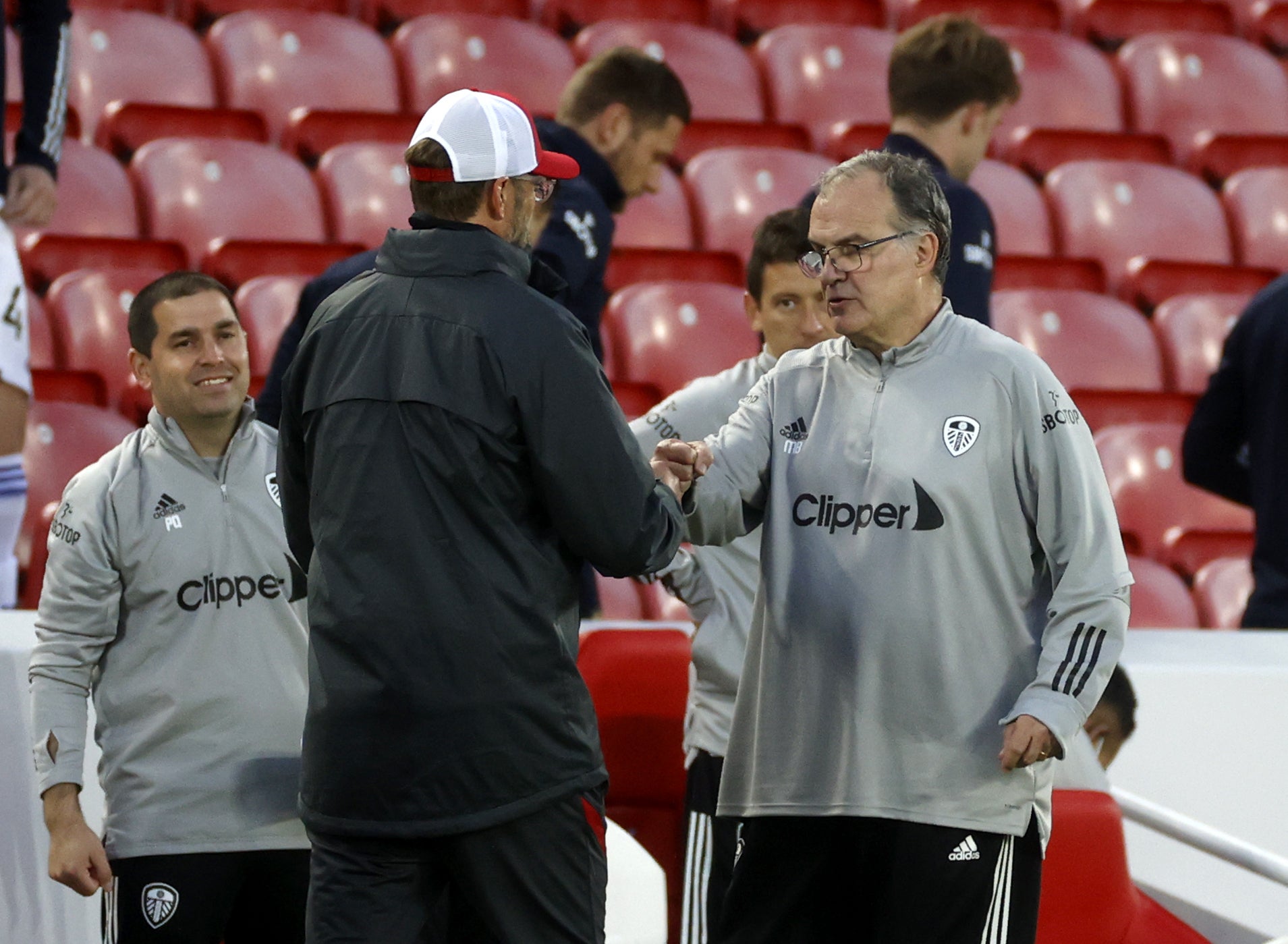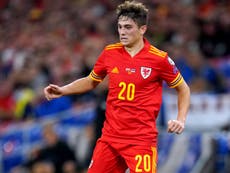 Leeds 0 – 0 Liverpool
3 mins: Bamford makes a run in between the Liverpool centre-backs and brings down an aerial ball in the box. He takes a touch and fires off a casual shot that goes wide of the near post. The offside flag goes up and Bamford's reaction shows he was expecting it.
Leeds 0 – 0 Liverpool
Kick off: Both teams take the knee and are met with a big round of applause from the crowd. Patrick Bamford then kicks off the match sending the ball back to his defence. Liam Cooper attempts to pick out Raphinha on the right wing but his pass is intercepted by Andy Robertson and Liverpool take over possession.
Here come the teams
Chants of "Yorkshire, Yorkshire, Yorkshire" from the Leeds supporters meet the players as they head out onto the pitch. The atmosphere inside Elland Road is electric. This should be a good one.
Marcelo Bielsa speaking to Sky Sports
Leeds boss, Marcelo Bielsa, gave his thoughts on the returning Raphinha, new signing Dan James and opponents Liverpool before kick off saying:
"(Raphinha being available) is a positive for football in general and us in particular. Dan James is one of the options we count on in the wide positions. In occasions he will start, on occasions he won't.
"Liverpool are a great team with very good players and a superior manager. All the games in the Premier League are difficult and this one is too considering the individuality and their general play.
"In the game against Everton, the crowd was excellent and it is difficult to imagine an atmosphere better than we have seen up until now."
Junior Firpo's pre-match thoughts
Junior Firpo returns to the Leeds starting XI today after missing the Burnley game due to Covid-19. The 25-year-old is looking forward to getting back out there and making his mark on the pitch. Here's a look at his pre-game thoughts:
Klopp on Bielsa and Leeds
Liverpool manager Jurgen Klopp spoke during the week about what he expects from today's game saying:
"In general, Marcelo Bielsa's style and philosophy and how they defend is different, it's man-marking over the whole pitch. So you have to know about it,
"Against Leeds, high intense, they go for it. They are good in possession, I think so far second or third in possession. Didn't have the points yet they want to have but they for sure think they have a good chance against us. But they didn't play us yet in this season.
"We are hopefully good, as good as we can, and then we are difficult to play. How always, when we are difficult to play we have a chance to win – and that's what we try."
Leeds vs Liverpool
Mohamed Salah is one away from becoming the 30th player to reach 100 Premier League goals – and just the second African to reach the milestone after Didier Drogba.
He could become the fifth quickest player to reach the milestone, having played 161 games, behind Alan Shearer (124), Harry Kane (141), Sergio Aguero (147) and Thierry Henry (160).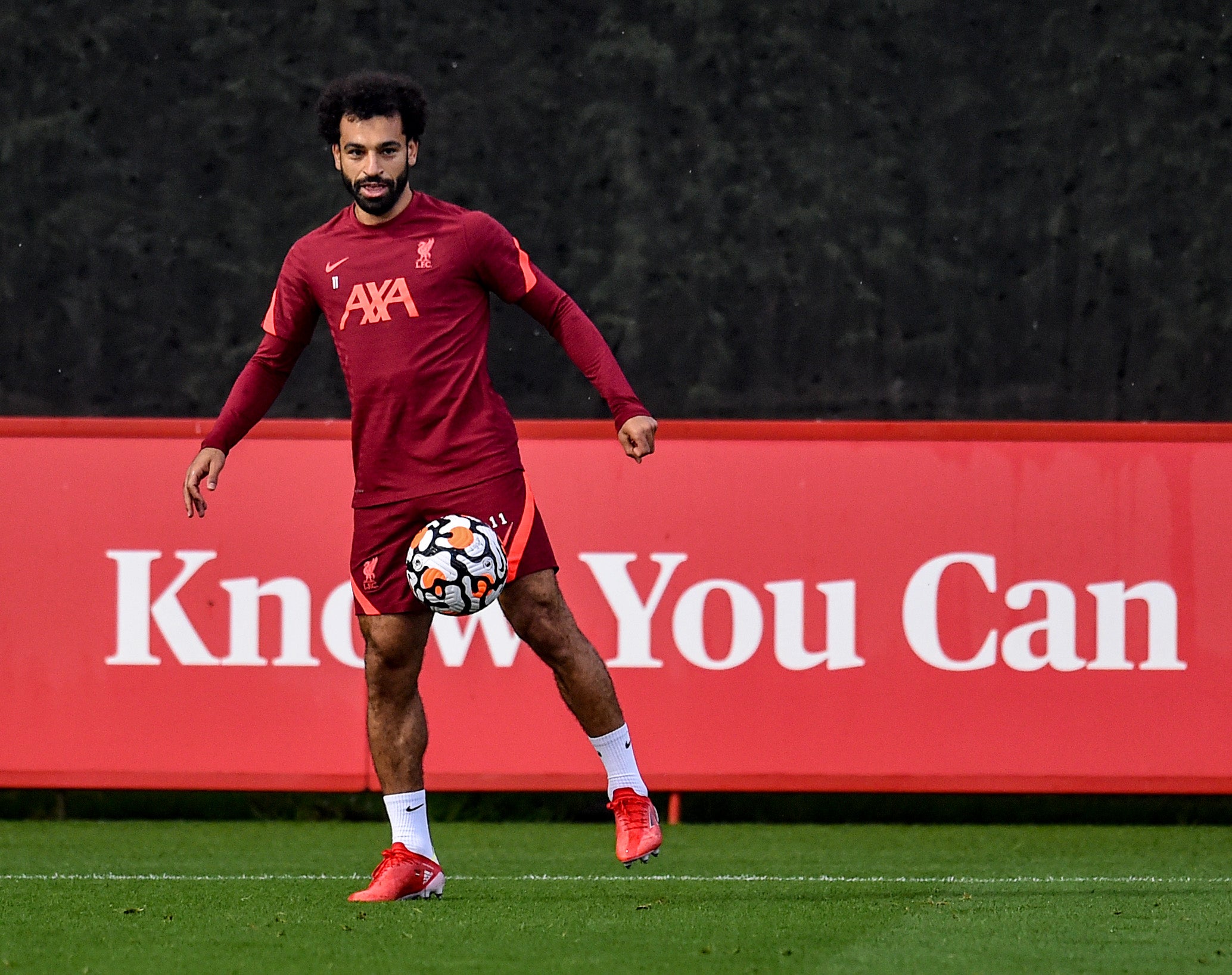 Leeds vs Liverpool
Liverpool's 13-match unbeaten league run, with 10 wins and three draws, is currently the longest in the division. They have won seven of their last eight away league games, including their last four in a row.
The Reds have conceded just once so far this season and will hope that a stable backline will help them lay the foundations for another title challenge.
Why Liverpool's lack of signings is no cause for concern
For some fans, the most exciting part of the season is over. The transfer window is shut and there can be no more delusional fantasies about big money signings for a while. This is where reality bites.
Most Liverpool supporters are, like Jurgen Klopp, relatively happy with the state of the squad going into the next phase of the campaign, which starts at Elland Road against Leeds United on Sunday.
Nevertheless, there have been rumblings of dissatisfaction about the club's spending in the summer. The only significant signing was Ibrahima Konate, who cost £36 million from RB Leipzig. The 22-year-old centre half bolsters the ranks at last season's problem position but some expected Georginio Wijnaldum, who departed for Paris Saint-Germain on a free transfer, to be replaced.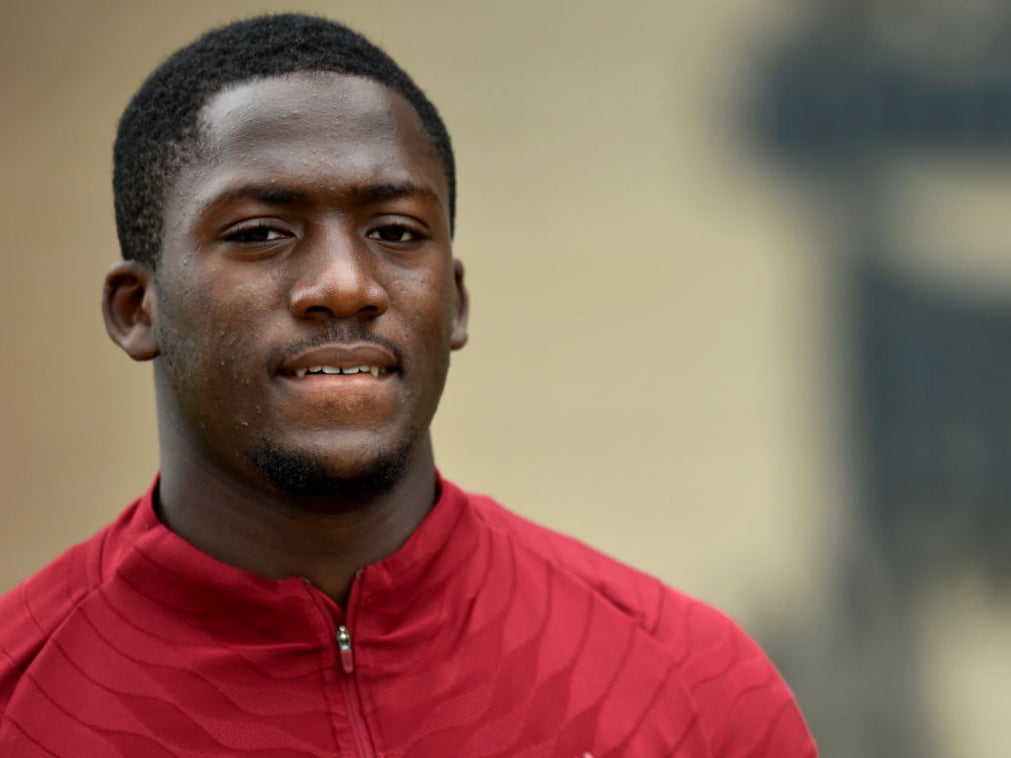 Why Liverpool's lack of signings is no cause for concern
A small minority have expressed anger at FSG's reluctance to spend this summer – but the successful American ownership have always said they would be fiscally cautious
Leeds vs Liverpool
Marcelo Bielsa's side are unbeaten in seven top-flight matches at Elland Road with three wins and four draws. They haven't fared better since a 15-game streak in 2001.
Patrick Bamford is on 98 career league goals and has scored four times in his last seven Premier League appearances including a point saving equaliser last time out against Burnley. Can the England international upset Liverpool this afternoon?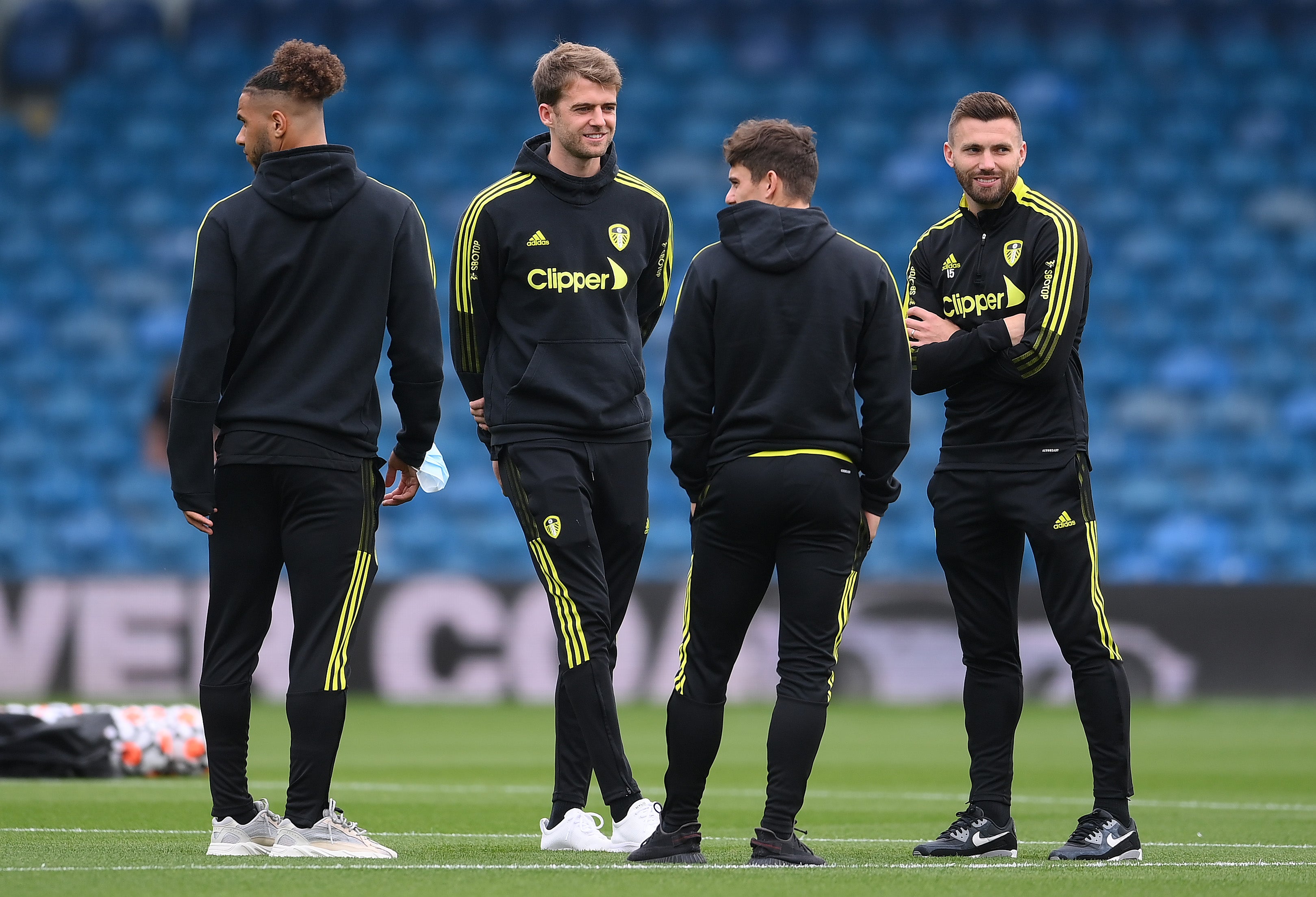 Source: Read Full Article