Lee Probert lacked sensitivity over Demarai Gray booking, says Darren Bent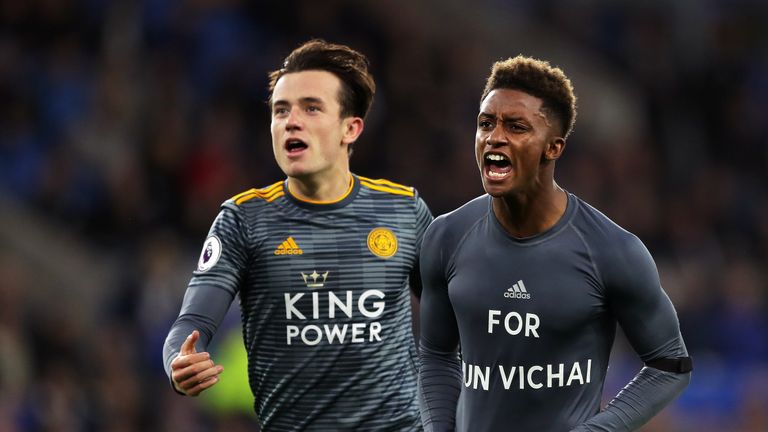 Lee Probert could have "turned a blind eye" and not booked Leicester winger Demarai Gray for his goal celebration against Cardiff, according to Darren Bent.
After scoring the only goal in a 1-0 win for the Foxes on Saturday, Gray took off his shirt to reveal a 'For Khun Vichai' top underneath in memory of club owner Vichai Srivaddhanaprabha, who was killed along with four others in a helicopter crash last weekend.
Probert was forced to show the winger a yellow card due to IFAB rules banning "slogans, statements or images related to any person(s), living or dead".
However, Bent believes Probert should have allowed the celebration to go unpunished as an exception, given the circumstances surrounding the tribute.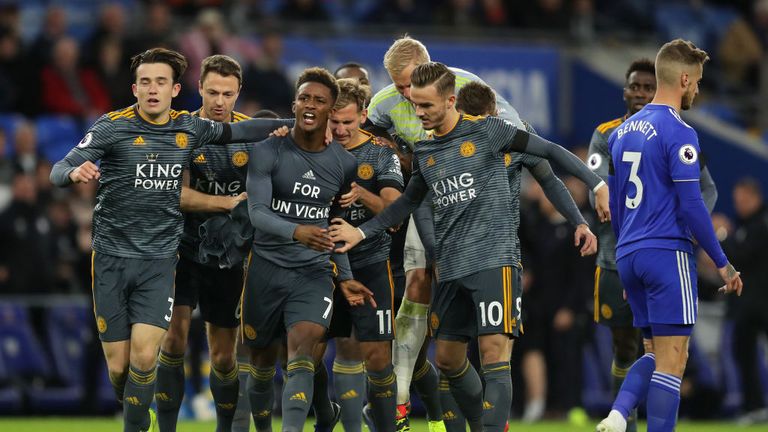 "I understand that the law is the law but I just think in that situation when it is so sensitive, when something has just happened, it would have been nice for the referee to be a bit more sensitive," he said.
"On certain occasions when something so tragic has happened, he could have turned a blind eye and maybe let it go.
"But I understand both sides of it."
Leicester manager Claude Puel says Probert was right to book Gray for his goal celebration and former Premier League referee Dermot Gallagher agrees with the Foxes boss.
He said: "I think Claude Puel summed it up perfectly on Saturday night when he said that it had been a difficult week for Leicester, they had been totally professional throughout – which everybody would agree with.
"The referee had to be professional on the day and he did. He was put in a very difficult position – he had no choice.
"People might not like it but he was thoroughly professional."
Gallagher added: "Law is law. Where do you draw the line? That is the law, it was very unfortunate circumstances."
Source: Read Full Article