Juventus' relationship with the Champions League is more complicated than ever
Amid an unusually difficult season for the modern Juventus, Andrea Pirlo has faced a few dilemmas. Many of them, of course, come from the holy grail of the Champions League.
Of all Europe's great clubs, it is probably Juventus who have the most complicated relationship with the continent's greatest competition. It is replete with contradictions, many of which are reflected this season. Their very legacy illustrates this. Italy's greatest winners have been Europe's greatest losers. More Serie A titles than anyone else has only led to more Champions League final defeats than anyone else, with seven.
Unlike Paris Saint-Germain and Manchester City, they have won the competition, twice, but both of those have complications of their own.
The first, in 1985, took place amid the tragedy of Heysel. The 39 deaths, with 32 being Juventus fans, meant some never considered it a victory at all. The late, great Paolo Rossi later said "that trophy has no meaning for me".
The 1996 win then involved a totally different type of complication. A public inquiry about that period of the club's success, prompted by the accusations of coach Zdenak Zeman, unearthed documents that showed player blood levels consistent with EPO use. The case ended in a legal fudge, so that questions remain, but so does Juve's name on the list of honour.
The grand goal since then has been to claim that third victory in a final. It has instead led to five more defeats, and eventually the signing of Cristiano Ronaldo.
It sums up those contradictions that signing the competition's greatest winner, the player who had won the modern Champions League more than any other, has actually seen Juventus fall further away.
Independent Football Newsletter
Get the latest football headlines direct to your inbox twice a week
Read our full mailing list consent terms here
They went out in the quarter-finals in Ronaldo's first season at the club, and the last 16 in his second. This term involves a forgiving draw against FC Porto, but then Juventus have themselves been a more forgiving side than at any point in the last decade. They are in real danger of failing to win the league for the first time in 10 years for one.
The grand question, given their supremacy and how close they came to the greatest glory, is how they have fallen away. Is it complacency? Is it bad planning?
Is it really that bad this season?
Juventus, for their part, would argue otherwise. They would say they are actually overseeing a transition, that is represented by young progressive signings like Matthijs de Ligt, Arthur, Weston McKennie, Dejan Kulusevski and Federico Chiesa.
These are players who allow a more modern and proactive game, that Pirlo has been installed to introduce.
The problem is a different kind of transition.
It remains true that Ronaldo – and particularly the 2020 Ronaldo – works best in a counter-attacking game that is built towards him. It also remains true that he is a rampantly good goalscorer.
It has fostered another contradiction, and one of the major dilemmas.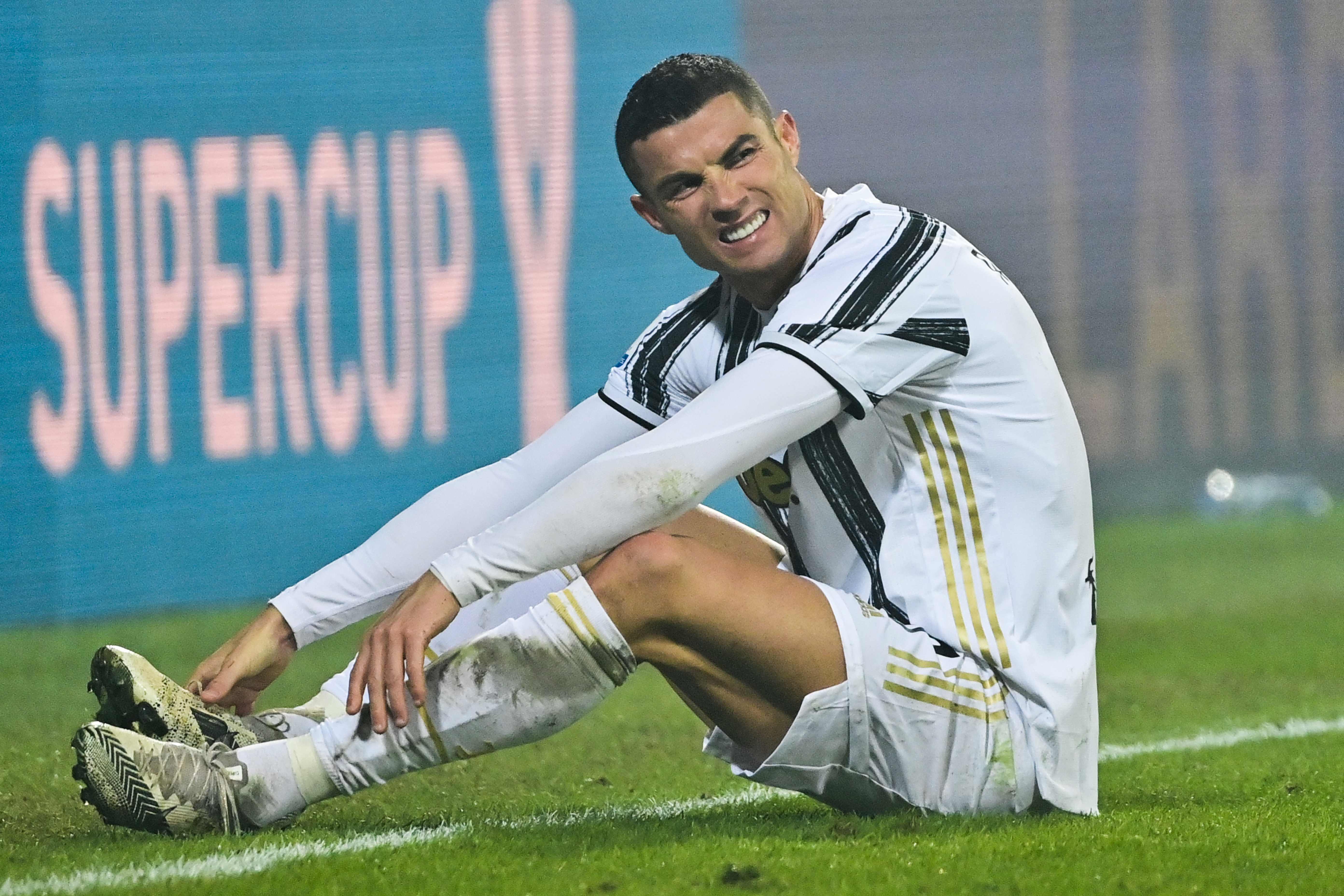 Trying to instil a new philosophy – as Maurizio Sarri knows all too well – takes patience, but patience is at a premium at a club like Juventus. This isn't to say Pirlo will be any kind of danger, since he represents an investment himself, but it does mean there is a constant push and pull.
When Juve are off form or under pressure, the temptation is always there to just go back to what works for Ronaldo. It means they still win, but won't necessarily progress.
You only have to look at how Giorgio Chiellini has been restored to the defence.
Added to this dilemma over the team's future is the dilemma over Ronaldo's future.
Not unlike his great rival, Lionel Messi, the Portuguese's contract consumed a disproportionate amount of the club's budget before the Covid crisis.
It now represents a millstone, preventing overhauls or wider changes. The club is going to have to move on someone prominent soon, and it feels like a straight choice between Ronaldo and Paolo Dybala.
One represents the present. The other was supposed to represent the future.
This season's title challenge could bring much of this to a head, while summing up so much.
It is not just that it's so difficult, meaning the club can't fully prioritise the Champions League in the usual way. It's that it comes against Internazionale's Antonio Conte and Milan's Zlatan Ibrahimovic. Both of them used to be employed by Juventus, and both are among the biggest figures in Italian football. That has created a bit of an inversion, to go with the dilemma. It would suddenly be a very big thing to win the title this season, in part because a novice in Pirlo is trying to overcome such standard-bearers.
It is still a bit rich of Juventus to be presented as lesser parties, given this would be 10 in a row, while the manager is no soft touch.
Pirlo isn't as intractable as Sarri, and shows a much greater willingness to compromise, but there is a steel there. The Italian has no problems subbing Ronaldo off, and it's not like the Portuguese is loudly proclaiming training is "shit", as he did with Pirlo's predecessor. Pirlo has Ronaldo's respect. He has authority.
He still has a chance of this Champions League, too.
It is a congested season, that is going to cause more complications.
It might be entirely in-keeping with Juve's history to claim it this season, of all seasons. It will just require quite an improvement.
Source: Read Full Article