Jose Mourinho can take comfort from Tottenham's predictability in most chaotic of seasons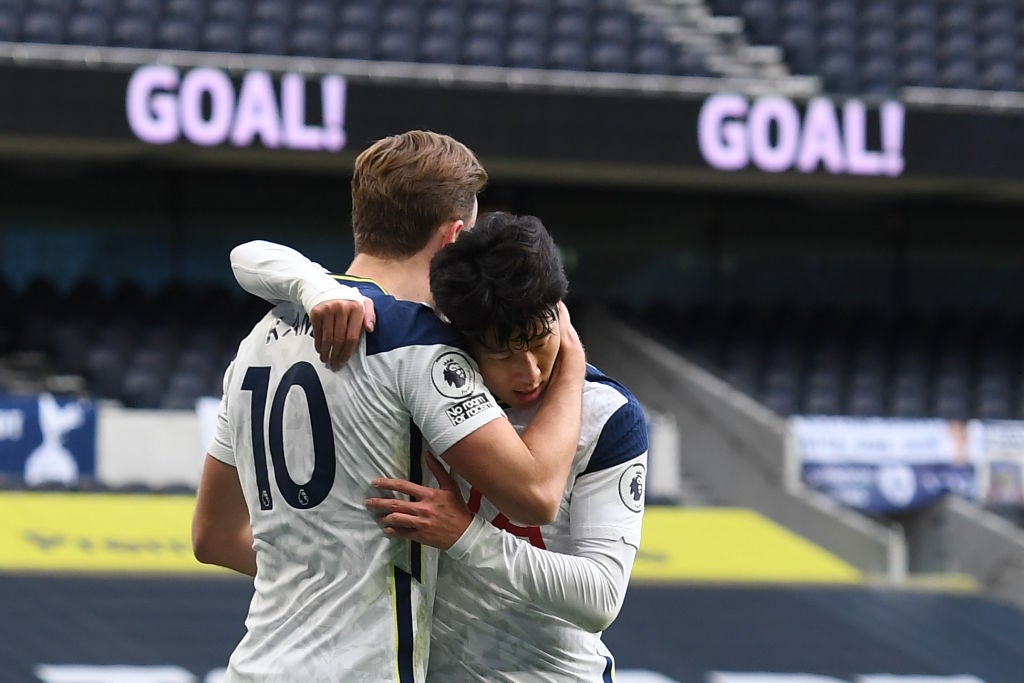 Kane and Son celebrate against Leeds
Just like their opponents, Spurs' strength carries hints of weaknesses: of little creativity around the pair and a lack of plan B if one or both are unavailable.
It has not necessarily been something to worry them. Conversely, missteps this season have come through hanging back too much. In December, two points were ceded at both Crystal Palace and Wolves with late equalisers, while they finished empty-handed when Roberto Firmino headed in an injury-time winner that confirmed top spot for Liverpool.
"I want more goals, especially from other players," said Mourinho, who recognised even after scoring three goals for the first time in 11 Premier League matches that they spurned plenty of opportunities. Particularly from Steven Bergwijn, who has yet to find the net in 19 appearances across all club competitions. He missed two chances on Saturday to go with a decisive opportunity spurned to put his side 2-1 ahead at Anfield last month.
Both Mourinho and Bielsa have ambitions to do better. A more sustainable title challenge needs Spurs to spread the scoring burden. In order to become a sustainable Premier League side in the long-run, Leeds need to stop being so generous at the back and front.
Again, they and we knew all this coming into the weekend. In any other season, perhaps we would be more forceful in lamenting an inability to find a solution to these evident shortcomings by January.
But as we now approach getting halfway through the fixture list, it's clear these are not regular times. And as you look at the bubbling lava pit of chaos that is this Premier League season, with the majority seemingly drowning in it, weighed down by a congested schedule, postponements and anxieties of form and identity, there's a lot to be said for the calming buoyancy of monotone predictability.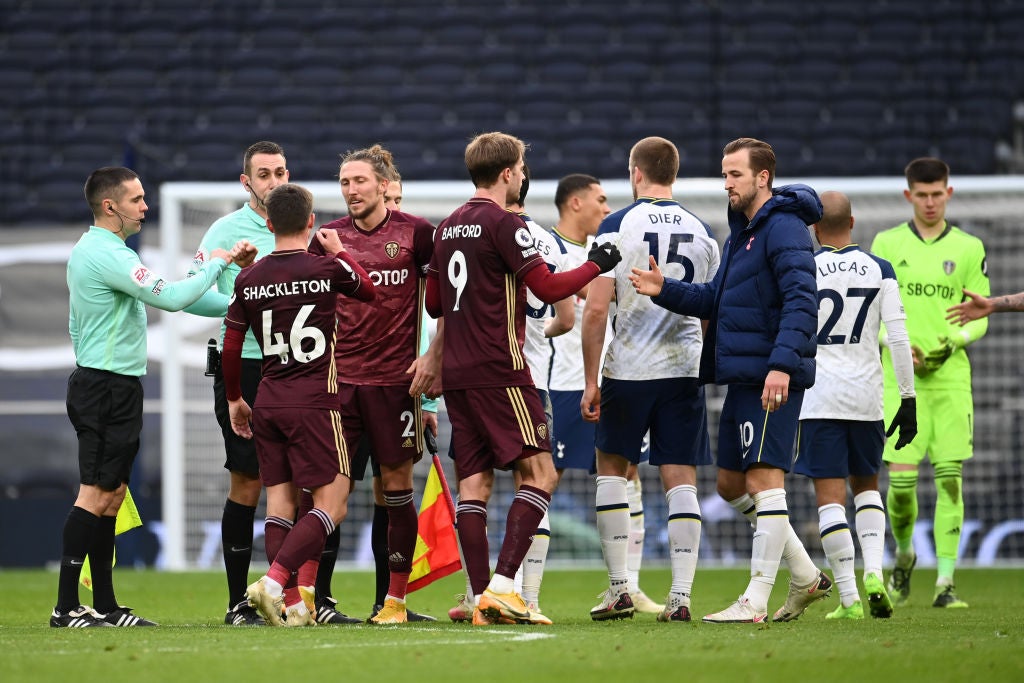 Spurs and Leeds offered up predictability
A truncated pre-season that impinged on teams ability to prepare has carried through to inadequate time on the training grounds between games. There is little time to iron out kinks. Short-term fixes win out over long-term planning which centres as much around contact time with coaches as rotation to ensure players peak at the right moment – almost impossible with squads stretched so thinly. Ultimately: if you have been able to do one thing well this season, count yourself lucky.
Next weekend's FA Cup third round presents a break of sorts. A chance to rotate and experiment in a competition all hope to succeed in but none will be too dispirited if things do not work out that way.
Spurs and Leeds will rest their weary and challenge those on the fringes to state their case. All while doing their best to preserve the approaches and personnel that have served them well so far.
In a world riddled with uncertainty, their predictability is a strength and a blessing.
Source: Read Full Article