Inside Erik ten Hag's transformation of Manchester United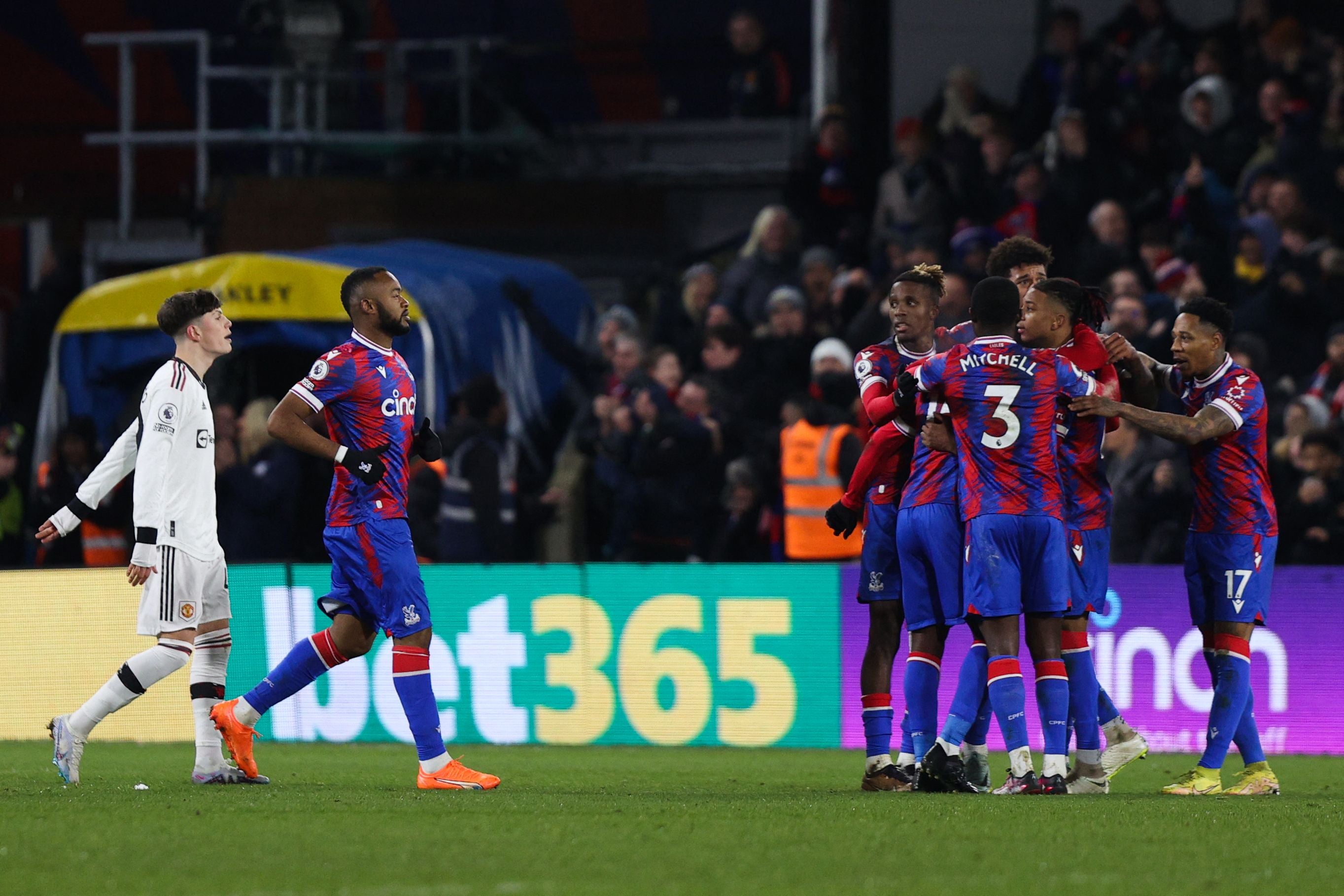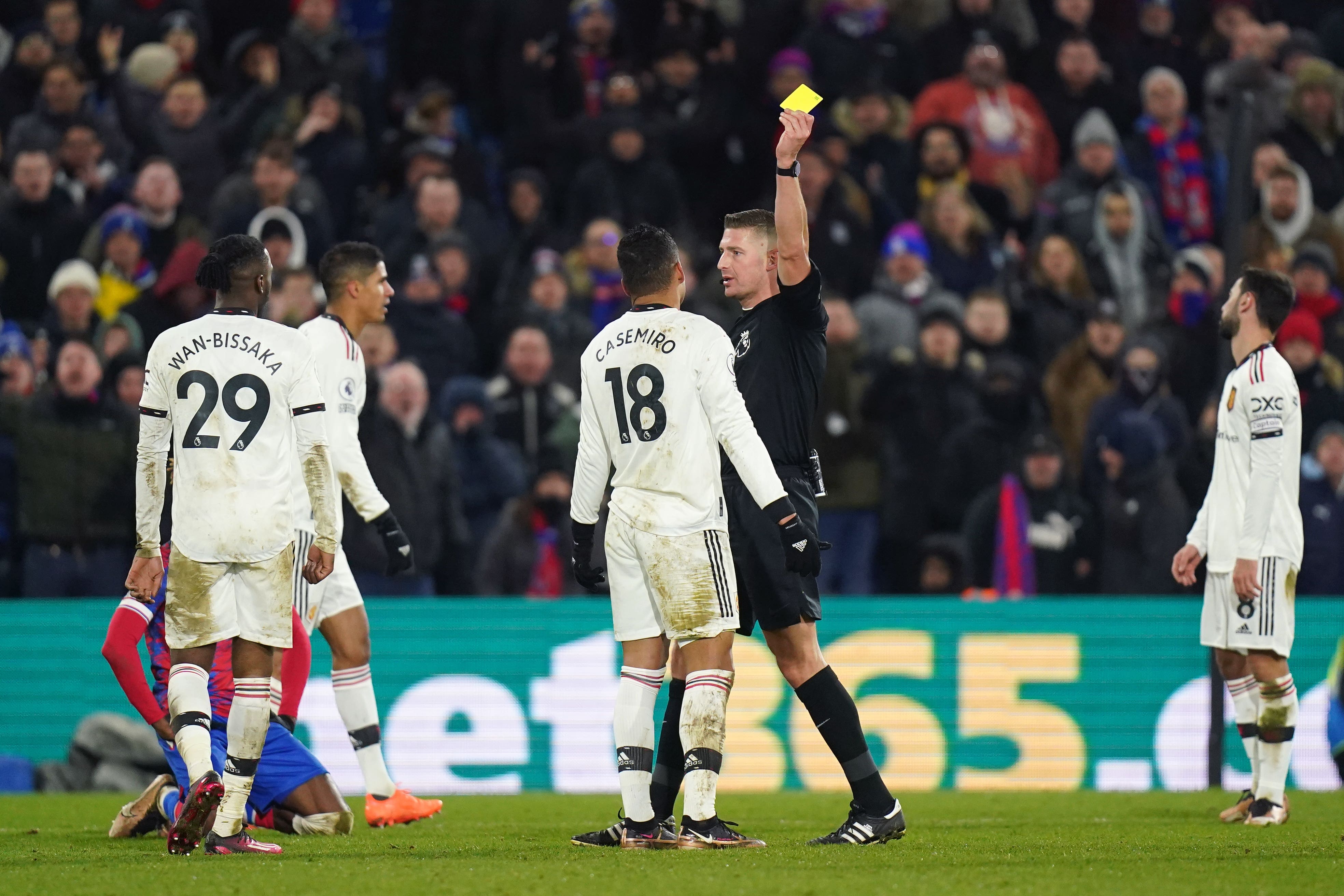 Unlike Jose Mourinho or even Louis van Gaal, Ten Hag is not a manager who is past his prime, primarily using methods from 10 or even 20 years ago. His coaching is at the cutting edge.
Unlike Ole Gunnar Solskjaer, he has a defined vision of football, and the capabilities to implement it.
Many of the United squad are talking about how this feels like the first modern coaching they've had in years, especially when it's discussed with friends from other clubs and international teammates.
There are a few ironies to this, too.
The first is that, unlike a lot of top-class coaches, Ten Hag probably doesn't have that "traditional charisma". That came up in United's discussions about the next appointment. It is also one reason why Tottenham Hotspur did not appoint Ten Hag in the summer of 2021. The future will tell whether that was a mistake.
The present indicates that hasn't been an issue. If Ten Hag doesn't exactly take command of a room, he asserts control in a quieter way.
Players have appreciated how straight he is with them. His man-management has been understatedly excellent. The Cristiano Ronaldo circus was handled very deftly. Previously discarded players like Aaron Wan-Bissaka have been re-energised to give their all, having been granted unexpected reprieves. Ten Hag himself appreciated Luke Shaw's willingness to play at centre-half, and the vast majority feel involved.
The squad have come to appreciate how Ten Hag has a real steel, and that is one notable difference from Solskjaer.
A certain standard has been conditioned by his rules, such as the way Marcus Rashford was dropped for being late for training, despite being on career form. Arteta would appreciate that. Rashford himself loves Ten Hag, and has responded very well to him in terms of man management and tactical coaching. He feels he has a defined role for the first time in years.
Ten Hag has meanwhile even had quips for those on private jets too often. He's also been watching players' diets and some have been given new strength and conditioning programmes.
Ten Hag expects similar from his staff, mind. His own worth ethic is described as "incredible", with the days "long and intense". He expects similar levels from his coaches.
He also does something distinctive there, too.
If you look at the United bench on Sunday, it will have a reduced staff, possibly only Ten Hag and assistant Steve McClaren. Many of the coaching team are kept back at Carrington. That is for two reasons.
One is to allow input from there, and a broader view. Two is for focus on matchday. Ten Hag felt there were too many people around the United team.
That focus has come across in games. One of the elements that Ten Hag is most pleased by in this recent run is how the team's resolve has transformed. He feels all of this has conditioned the right mentality in his squad. Only three months ago, after all, it would have been inconceivable that United came back against Manchester City having gone behind. No longer, as last Saturday showed.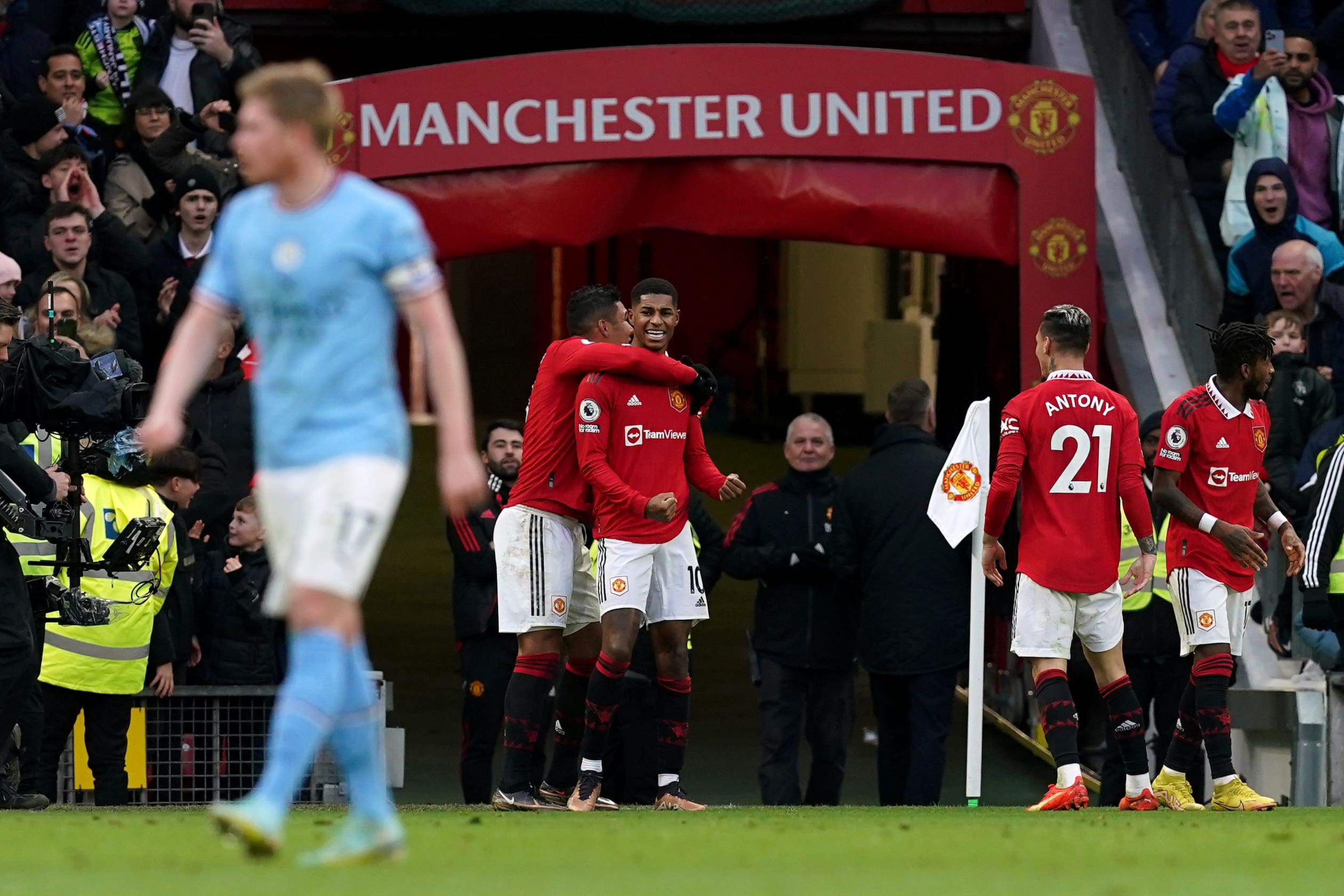 United have shown a resolve rarely seen in recent years
The players now understand their tactical roles much better, and that application is amplified by the intensity that comes with feeling you're on the right path.
Some of this reflects the second irony. While Ten Hag has a clear vision of how he wants to play, which is naturally like his Ajax 2018-19, it's fair to say he is still some way off implementing it – maybe another season.
He had to cede the ball and adapt to Manchester City. He will probably have to do the same against Arsenal.
This is not a criticism. It instead speaks to Ten Hag's ability to compromise but still keep on track.
That can maybe be seen most of all with United's player of the season so far in Casemiro. Ten Hag wanted Frenkie de Jong for a highly specific midfield role, and pretty much saw him as unique, with only Ryan Gravenberch having similar qualities. The latter went to Bayern Munich, though, with De Jong not leaving Barcelona.
It was frustrating for Ten Hag since he felt the Dutch midfielder could immediately improve the whole team's understanding of his approach. That is one reason the gaps in the side were so ruinous in those opening games against Brighton and Brentford. It is also why they pushed for Casemiro. The Brazilian is obviously a very different profile of midfielder to De Jong but it hasn't mattered.
Casemiro has been immense, a magnet for loose balls and so precise in his own through passes. The midfielder's suspension for Sunday is another reason this game isn't quite at the maximum in the manner it could have been.
That's disappointing for this weekend but is not a concern for the medium-term. It already looks like this fixture may soon return to previous levels, if perhaps not the rancour of 1996-2005. That was largely down to the personalities of two historic managers. These are two very modern managers, and rather different figures.
Recommended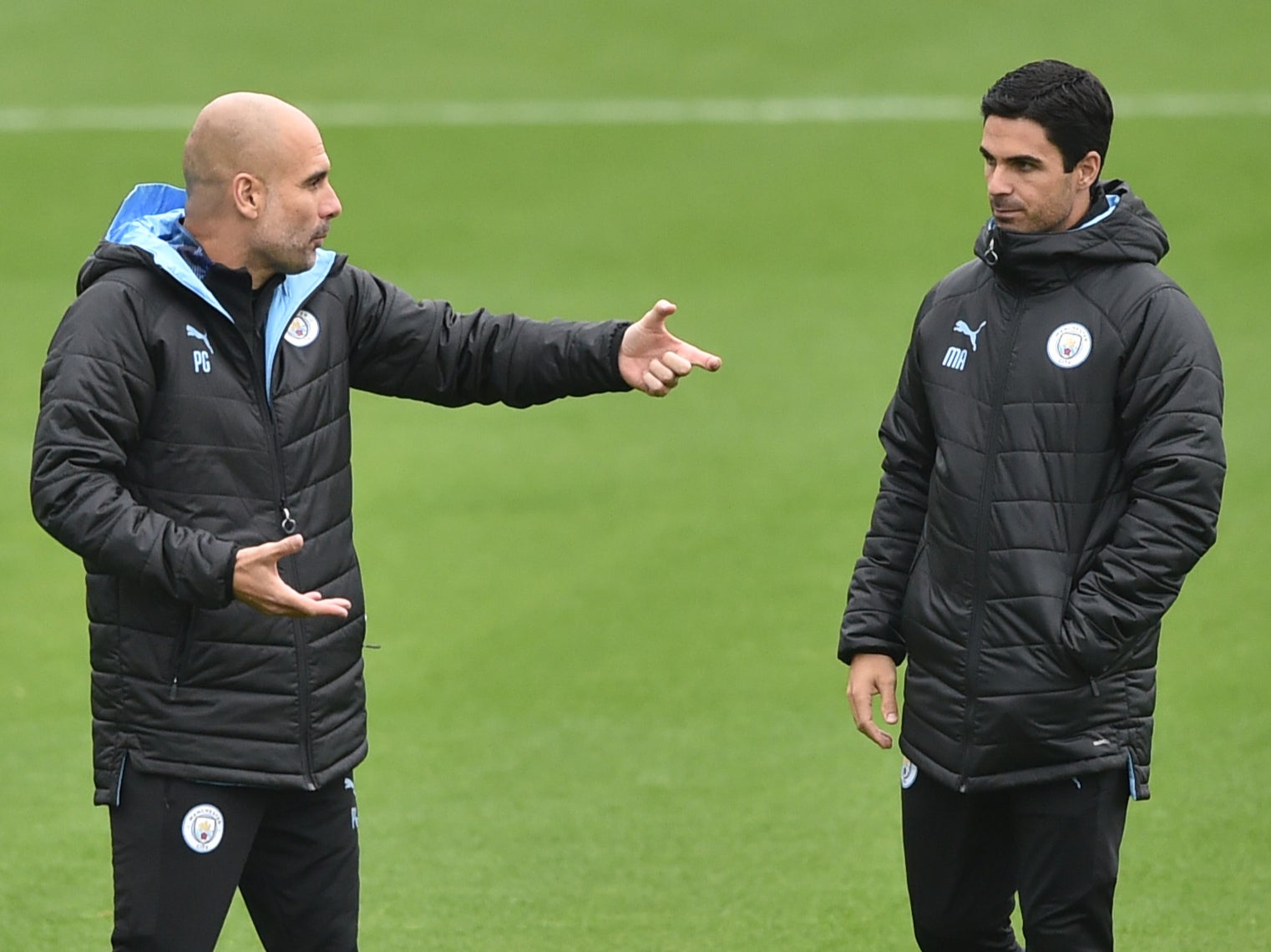 These are now two clubs who, from being crisis-ridden for a lot of the last decade, are now in better shape than most of the Premier League.
Ten Hag deserves huge credit there, especially given how much work there was to do. He is an ideologue who is capable of considerable compromise. The optimism at Old Trafford is what the team might look like when he has realised his idea.
For now, they may not get a result on Sunday. They probably won't challenge for the title. As Ten Hag told the players after Palace, though, the progress is clear.
Source: Read Full Article