Hector Bellerin insists Arsenal form can lead to Champions League place
Hector Bellerin maintains Arsenal are still chasing a place in next season's Champions League after bouncing back from a sluggish restart in the Premier League.
Mikel Arteta's side have responded well since a heavy loss to Man City and conceding a late winner at Brighton.
Victory at Southampton and Sheffield United in the FA Cup has been backed up with a thumping victory over Norwich to lift the Gunners to within six points of fifth place and eight points to fourth.
Download the new Independent Premium app
Sharing the full story, not just the headlines
With entrance to Europe's top competition through fifth place still a possibility due to Manchester City's FFP appeal against Uefa, Bellerin believes Arsenal can make a late charge
"For us that has been the goal since the beginning of the season," Arteta said. "And obviously coming back from lockdown that has always been our goal.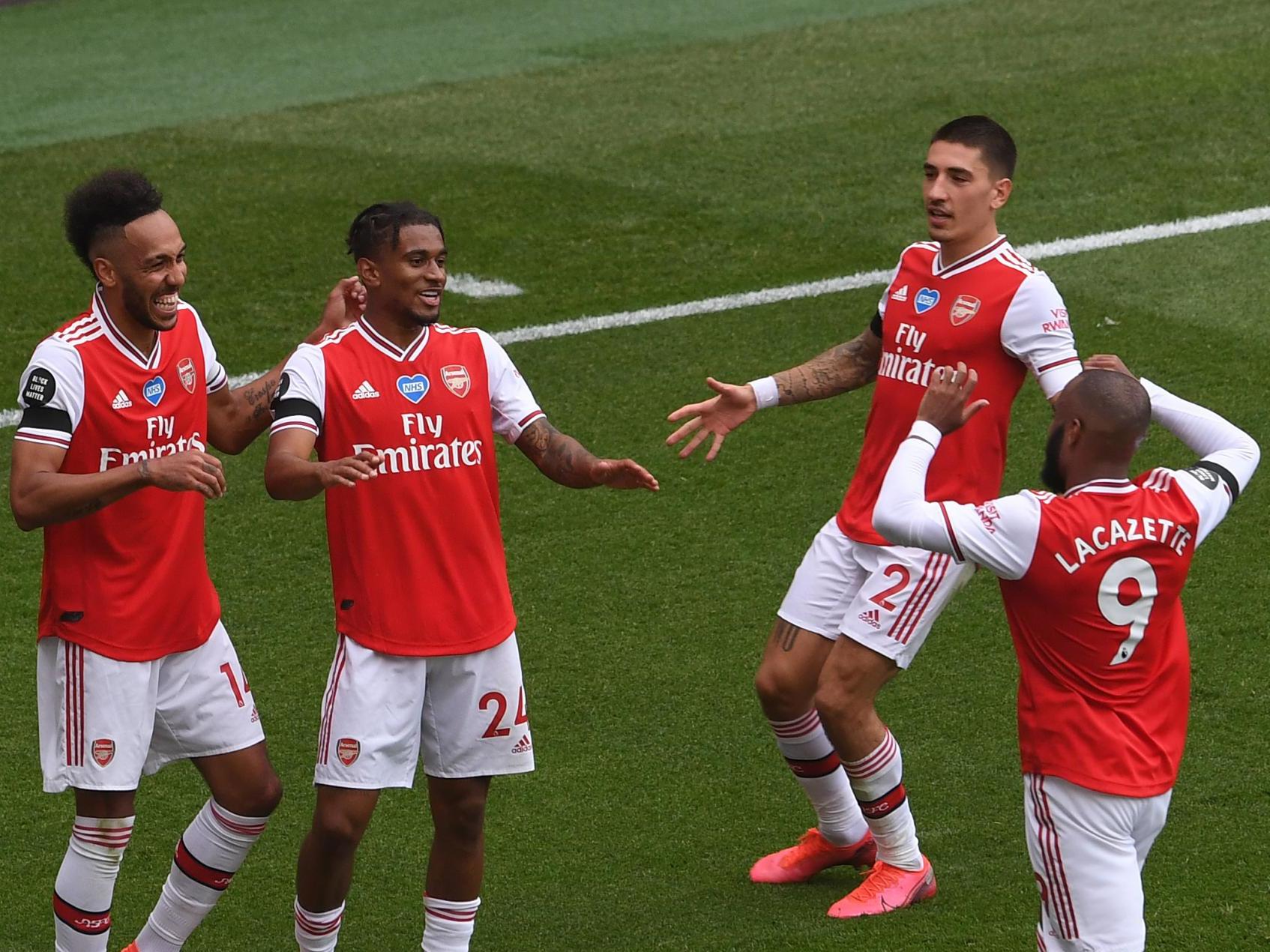 "It wasn't the best of starts to our Premier League return, but we have been working really hard through the whole of quarantine – not just physically but tactically as well.
"I think we just needed those games to get all those new concepts onto the pitch. I think slowly we are getting there and we are improving."
Aubameyang hit a double against the Canaries, with his first taking him to 50 Premier League goals in just 79 appearances, and Bellerin has praised the Gabonese for his hard work to assist the team.
"I think the stats speak for themselves," the right-back added.
"It is very hard nowadays to get a striker that can score that many goals in that many games. We are very happy to have him.
"He has proved that he is also working really hard, because some of the goals he scores comes from the hard work the whole team is doing on the pitch, from pressing really high."
Source: Read Full Article