From playing with Philippe Coutinho to time in prison: What happens if you don't realise your football dream?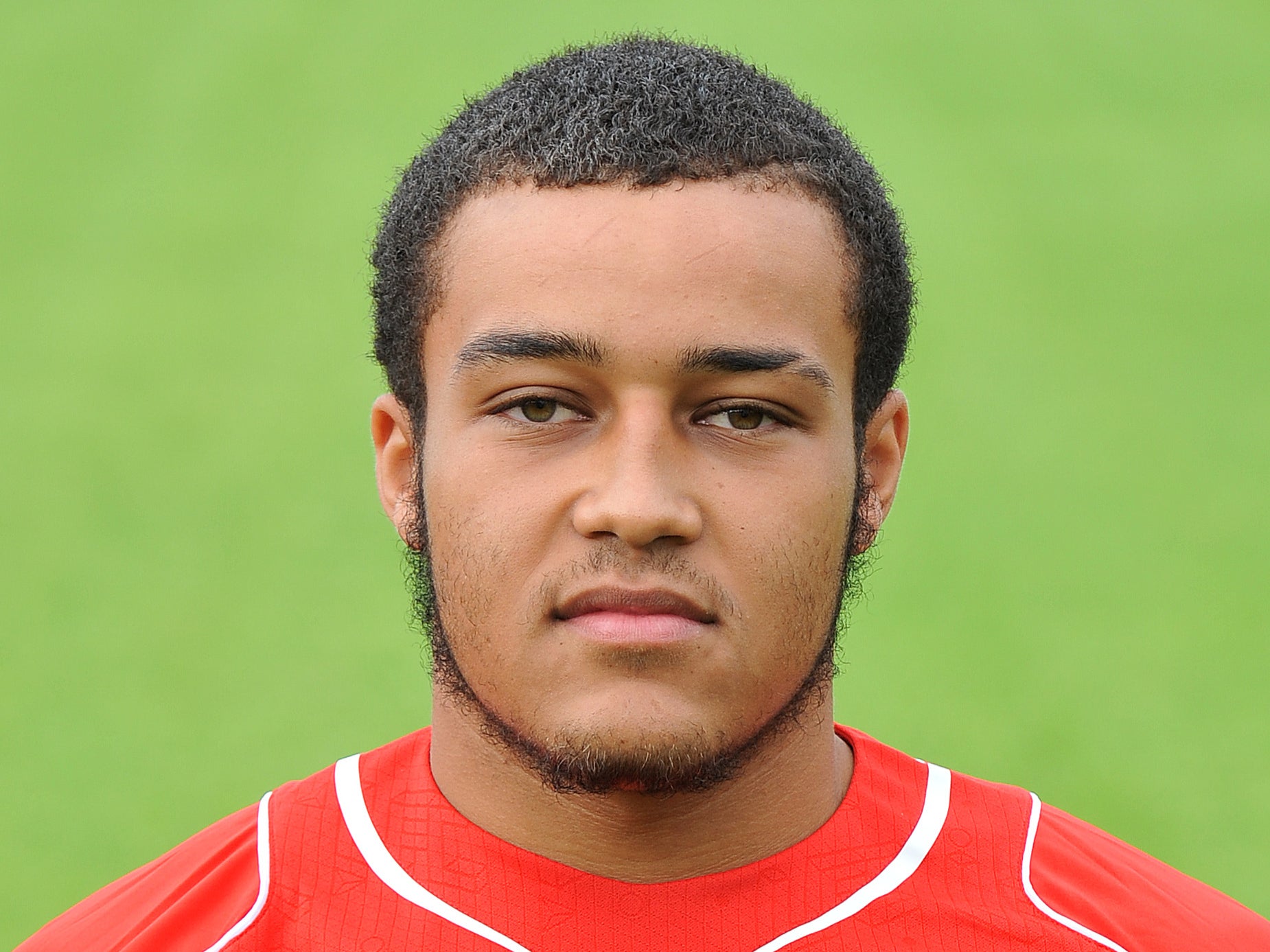 Waldron was spotted by Liverpool at a young age
And his story is important to tell – as is all the others that often get buried because we need to break the habit of viewing all youngsters that pass through clubs through the same prism.
We need to understand their backgrounds, understand who they are as individuals and not just file them another 'another wasted talent.'
So, this is his tale. The headline is that he went from training with the likes of Philippe Coutinho at Melwood in 2015 to being arrested on suspicion of murder. He was cleared, but still served time.
There is a lot more to the 24-year-old than his time in prison as we discover through the Football Journeys podcast, with the first series detailing the fortunes of some of Liverpool's academy class of 2013-14 who didn't make the cut.
"In the wake of the tragedy of Jeremy Wisten at Manchester City, it is important that we discuss the thousands of young people that come through academies and aren't able to make their dream come true," co-hosts Matt Himsworth, a media lawyer, and former footballer Fraser Franks Franks tell The Independent.
For Dharius, balancing a volatile home environment as a pre-teen with the aspirations of becoming a professional footballer was taxing against the backdrop of competing with kids with had a proper support system.
"My mother struggled with alcohol and on many occasions I can remember having to get her off the floor, get her into bed and things like that when I've got school the next day," he says on the podcast.
"I suppose that they're kind of like the hidden things that you don't really bring out in primary school and at football.
"So it was an escape going to train with my team on a Friday and then going to play on a Saturday.
Waldron is now aiming to help teenagers in academy football
"I could go into school and I was Dharius who had just signed for Liverpool and like 'he's good at football, big, loud.' Then I could go training straight after and then I might be exposed to something I definitely shouldn't have been exposed to in and around the community or at home at that time.
"It was a lot of pressure to deal with at the time. I felt like the opportunity that we were all given on the pitch was a level playing field as schoolboys.
"It was more so the fact that I would now be put with this group of lads who had great support networks around them – their mum and dad. A lot of them, or the majority of them, had their parents at training sessions after work every day. It felt as though I was dealing with everything on my own."
Dharius would discover the benefits of a stable home life when he was offered a scholarship by Liverpool and joined a club-appointed host family in digs.
"I went to the Tallants and they were in Prescott on the outskirts of Liverpool," he says .
"They actually played a huge part of my YT scholarship because through a lot of the bad times they were often there when nobody else was.
"I can't remember one time I ever needed to ask for anything. To have that consistently every single day – that support, not just from the dad and the mom, but the kids taking me in like an older brother was fantastic.
"It was it was so so helpful for me to have them there every single day.
"I was having tattoo done on my forearm and I wanted to add their initials to dedicate my gratitude towards just how much they helped me during that period."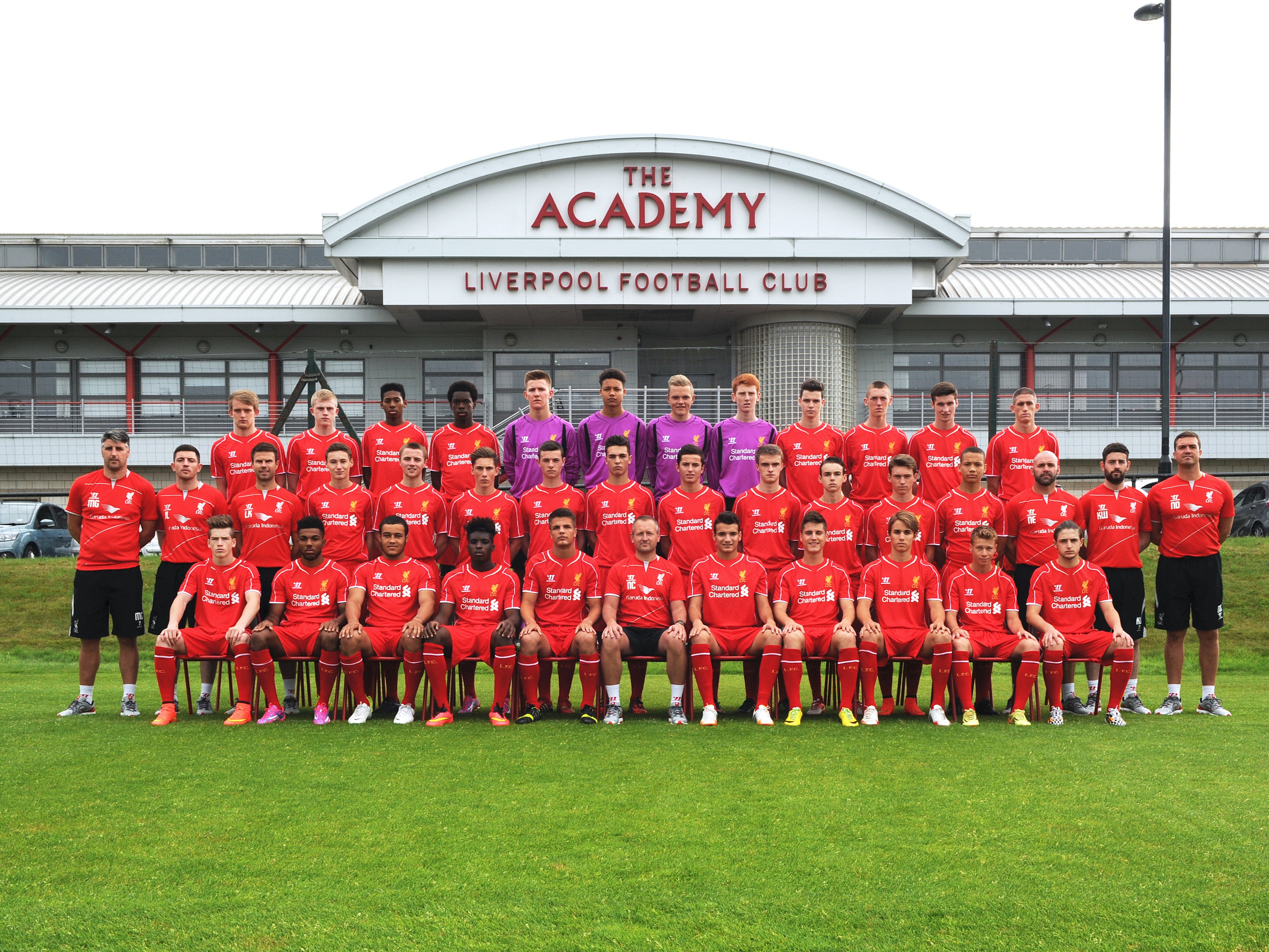 Waldron (bottom row, third from the left) pictured in the same group as Ryan Kent, Ovie Ejaria and Sergi Canos
Dharius struggled for games and was ultimately let go by Liverpool in 2015. He unsuccessfully trialled at several other clubs before accepting a scholarship to Manhattan College in New York turning down on offer from the esteemed Clemson on account of feeling more wanted at the former.
It ultimately proved to be the wrong decision and when Dharius returned to Manchester, he was skipping between non-league football and poor quality jobs.
And then one night in September 2017 outside a club in Manchester, his life changed while celebrating his best friend Tyler's 21st birthday.
"About 1am, we're in the nightclub and we're stood there in the corner," Dharius explains. "I don't drink, I wasn't intoxicated or anything and it was dark and then the lights come on all of a sudden.
"We go outside. There must have been at least 50 police officers, 20 police vehicles, ambulances. It was a huge scene. You just knew something had happened. So, we're kind of like gathering together in our own friendship group. We stood there for five minutes trying to gather what's going on. And then these people start coming out, running out of nowhere chasing after each other. We don't know what's going on. And then a bottle lands on my friend's head, my best friend Tyler with blood exploding out."
Dharius was not aware that the situation had arisen because of a fatal stabbing at the club. He ended up chasing the group of lads who had thrown the bottle and, covered in Tyler's blood, was arrested on suspicion of committing the murder.
He was cleared, but was then charged on suspicion of affray. The court process was length, but during it the former defender had started an apprenticeship with the Manchester-based internet hosting company UK Fast.
He was advised to plead guilty as he was unlikely to face a custodial sentence given he had no previous convictions. However, he received a term of 30 months in prison and served 10 of those.
Read more: Every Premier League fixture and table
"It didn't really hit home," Dharius says. "It was like it wasn't real. All of a sudden I'm on a bunk bed.
"I'm a tough streetwise lad but you can be put in cell with someone you don't know who it is, you don't know why he's in there.
"I was in with a Manchester lad, he was smaller than me so I thought, at least I should be able to defend myself unless he's got a weapon.
"His name was Jake is called, he was a 23-year-old, similar age to me. He was in for two attempted murders, supplying class A drugs and a Section 8 stabbing with intent to wound.
"In the first couple of weeks in Forest Bank, I quickly forgot what he was in for as he pretty much gave me like half of what he had. He helped me with ordering food at the right time, sorting out my menus and organising how to get my clothes into the prison and stuff like that."
Dharius enrolled in a coaching course at Forest Bank and was extracting the positives out of being in prison but was soon transferred to the notorious HMP Risley, where "the room absolutely reeked of urine and it had manure stains on the walls."
Phil Roscoe, Liverpool's head of education and welfare at the academy, visited him in jail. "He said something that I won't forget and that's not to let anybody use this to define me ever in the future," Dharius reveals.
UK Fast, whom he still works for, also supported him when he was released and he currently plays regularly for Ramsbottom United in the Northern Premier League.
Dharius is now expecting his first child with his partner and wants to spend time at academies talking through his experience. His elite football dream was shattered, but he wants youngsters to know that hope can be found even after the darkest, most daunting moments.
You can listen to the Football Journeys podcast here.
Source: Read Full Article