Frank Soo: Google Doodle honours the incredible story of England's forgotten footballer
England's first-ever player of Asian heritage has been honoured by Google on the anniversary of his debut appearance.
Frank Soo, whose father was Chinese, became the first and only player of Asian descent to represent England when he played against Wales in a wartime friendly back in 1942.
Now Google, working alongside the Frank Soo Foundation, have created a Doodle to honour his memory and celebrate the legacy he left for footballers in the generations since.
Download the new Independent Premium app
Sharing the full story, not just the headlines
Soo, often known as England's forgotten footballer, went on to make eight more international appearances while at club level played alongside Stanley Matthews for Stoke City before moving to Leicester City and later for a spell at Luton.
His post-playing career saw him leave England for Scandinavia where he was a successful coach leading the Norwegian national team at the 1952 Olympic Games before he eventually returned to this country where he died in 1991 aged 76.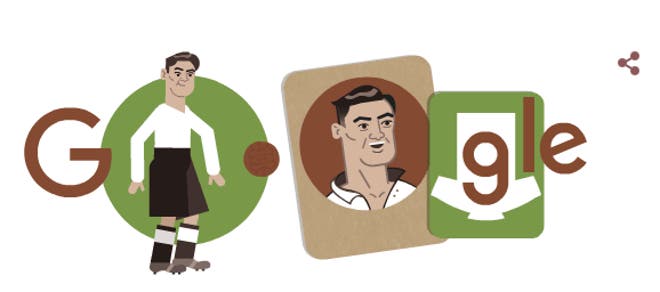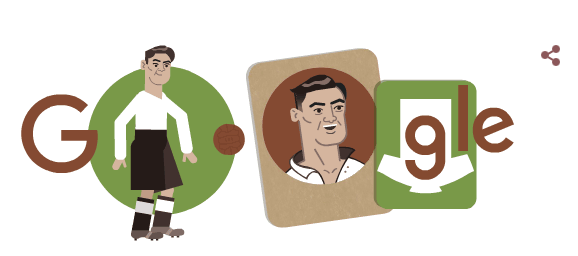 Soo's great-niece Jacqui didn't meet him until he was 66, but she says he was still an inspiration long after his playing days were over.
"He never drank and he never smoked, he made a point of telling us that," she told Sky Sports. "Then he dropped to the floor and began to do a load of press-ups.
"He was clapping between them and then doing them with one hand. It was amazing. My friends still talk about it to this day."
She hopes Google's gesture sparks more interest in her great-uncle.
"It is fantastic that Google are choosing to honour him now," she added. "I hope it will spark an interest in him again and get him back in the public eye because kids need a role model."
Marketing Director at Google UK Nishma Robb added: "Saturday would have been a big day for football had the teams been playing. Liverpool should have been celebrating winning the league and Frank's old team Leicester City would have been playing Spurs.
"In the absence of the beautiful game, we hope his home city, and the fans from his former clubs, especially his beloved Stoke City, will take a moment to remember Frank Soo, England's forgotten footballer, the first and only player of Asian heritage to have ever played for his country, and a man who showed the world the unifying power of sport."
Source: Read Full Article