England's Nations League win over Croatia caps year of progress under Gareth Southgate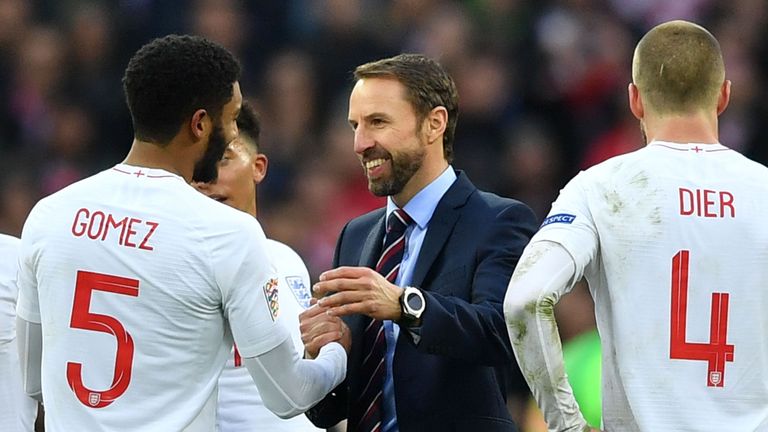 England qualified for the UEFA Nations League finals with a 2-1 win over Croatia on Sunday to cap a year of major progress under Gareth Southgate.
England exceeded expectations by reaching the World Cup semi-finals in Russia and they now have the chance to go one better in the Nations League.
Nations League: What happens next?
From the evolving playing style to the recent wins over top opposition, we break down the areas of improvement.
A style to get behind
Having scored one goal from a long throw and another from a free kick, Southgate joked that his side was like the England of old in his post-match interview with Sky Sports at Wembley.
But while the goals which booked their place in the Nations League finals may not have been the prettiest, the overall performance underlined once again just how far they have come.
England played out from the back with what has become familiar confidence. They dominated possession in a way they were unable to do when they faced Croatia at the World Cup, and they also posed problems with their rapid counter-attacks.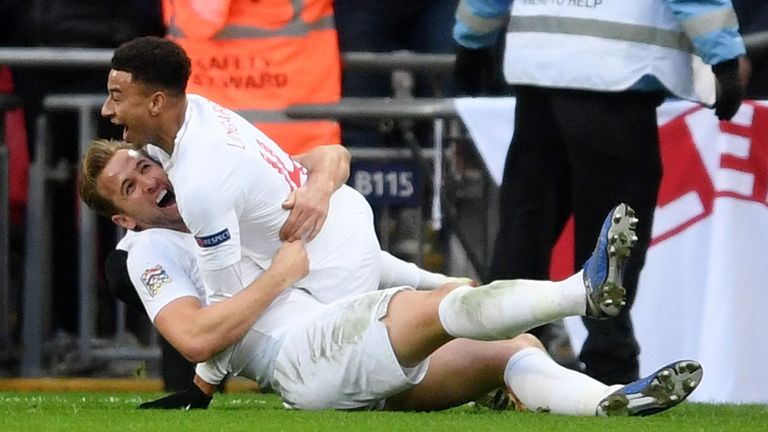 Southgate has totally transformed England's approach and the fruits of his work have become more and more apparent throughout the year. Their build-up play has improved hugely in the last few months. They were still struggling to create chances from open play in Russia, but they fashioned plenty on Sunday in the first half alone.
England's exciting, high-intensity playing style is a far cry from the turgid displays at previous tournaments, and Southgate's players are becoming increasingly comfortable with it, too.
Neville's England assessment
"The players are starting to believe in the system, and we can start to work in more detail in our attacking patterns," Southgate told Sky Sports. "We have got some players that are so comfortable on the ball playing out from the back a certain way."
Fan connection rekindled
England's run to the World Cup semi-finals united the nation behind the team, causing excitement and optimism among supporters that had been missing for too long, and the passion returned with the celebrations which greeted Harry Kane's winning goal on Sunday.
The sold-out stadium erupted when the ball hit the net and it was clear how much it meant to the players, too. "People can see the spirit and I have not heard Wembley like that for a long time," noted Southgate afterwards.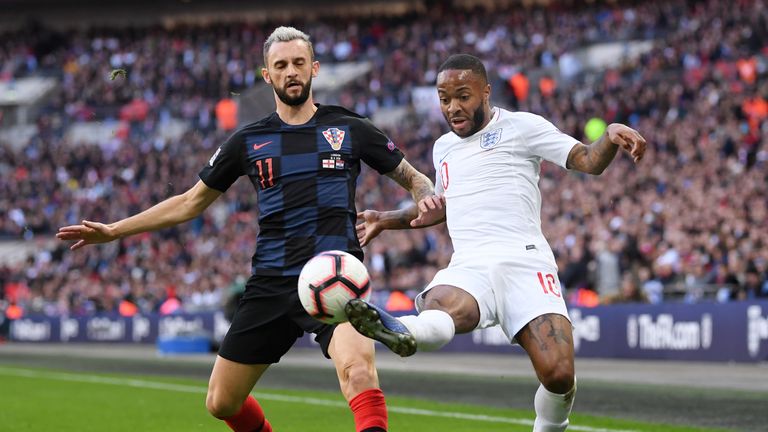 The sound of Football's Coming Home blaring out around Wembley at full-time harked back to the summer and captured the elation inside the stadium.
In the Sky Sports studio, meanwhile, Gary Neville said supporters are entitled to get carried away.
"For so long there has been doom and gloom and low expectation," he said. "Getting carried away with England is not such a bad thing considering where we have been for the last 15-20 years.
"There has always been high expectation and then disappointment. There was low expectation going into the summer and now we are achieving things."
Young stars on the rise
Wayne Rooney was given a rousing reception against the USA at Wembley but part of the reason supporters are so excited about England again is the youth in the side.
Instead of jaded stars past their peak, England have a new generation of hungry, talented players who are benefitting from the faith of a forward-thinking manager.
Against Croatia, there was not a single player in the matchday squad aged 30 or over. In fact, only seven players out of 23 were over the age of 24.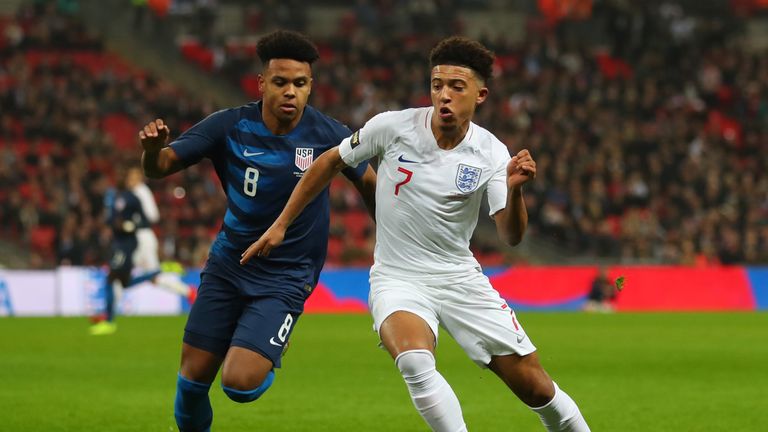 Jadon Sancho is the youngest at 18, his impressive performances in recent months showing Southgate was right to call him up, but he is not the only youngster to impress.
Ben Chilwell and Joe Gomez continue to show they are the future of England's defence, while Harry Winks and Trent Alexander-Arnold have proved they are more than capable of delivering on the international stage, too.
What's more exciting is that in players such as Ryan Sessegnon, Mason Mount and James Maddison, there are many more young stars waiting in the wings. Southgate's team have youthful energy and enthusiasm in abundance and the competition for places is proving beneficial, too.
"The depth of the squad since the summer has grown because of the younger players coming through," added Southgate. "Whoever comes into the team gives everyone else competition and they are all delivering."
Big-game success
Perhaps most encouraging of all is that England are now getting results in the big games. Southgate's side had few problems against the lesser sides they faced in Russia, but as soon as they came up against top opposition such as Croatia and Belgium, they came up short.
'We have kicked on since World Cup'
The 2-1 loss to Spain at Wembley suggested the problems were set to continue after the World Cup, but since then they have secured a famous 3-2 win over La Roja, held Croatia to a draw away from home and beaten them back at Wembley.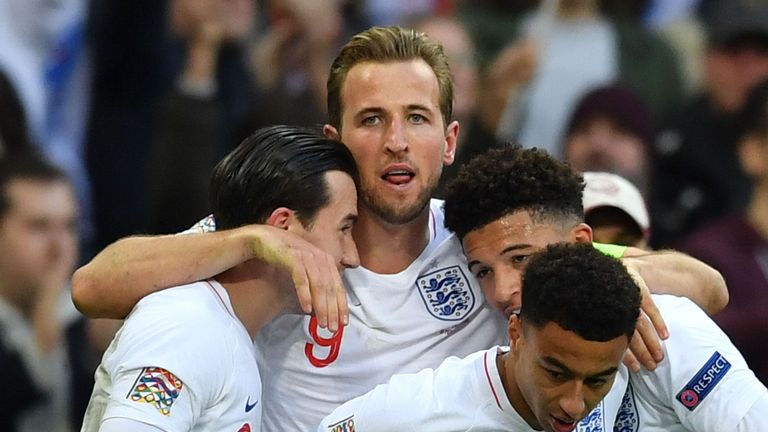 "This is a big moment today," said Neville. "The disappointment of the summer carries over, but to recover and play those games against Spain and Croatia, and to come back and win the group is a great team effort and it tells you a lot about the spirit of the team."
"We have come out of a very tough group," added Southgate. "You can look at the one with France and Germany, but if you look at form and world rankings, ours is the toughest, so this is a real step forward – we have not just sat back after the summer, we have progressed.
"We have had a very good year, but we have to make sure that is just the start."
Source: Read Full Article