England vs USA LIVE: World Cup 2022 early team news, starting 11 and latest build-up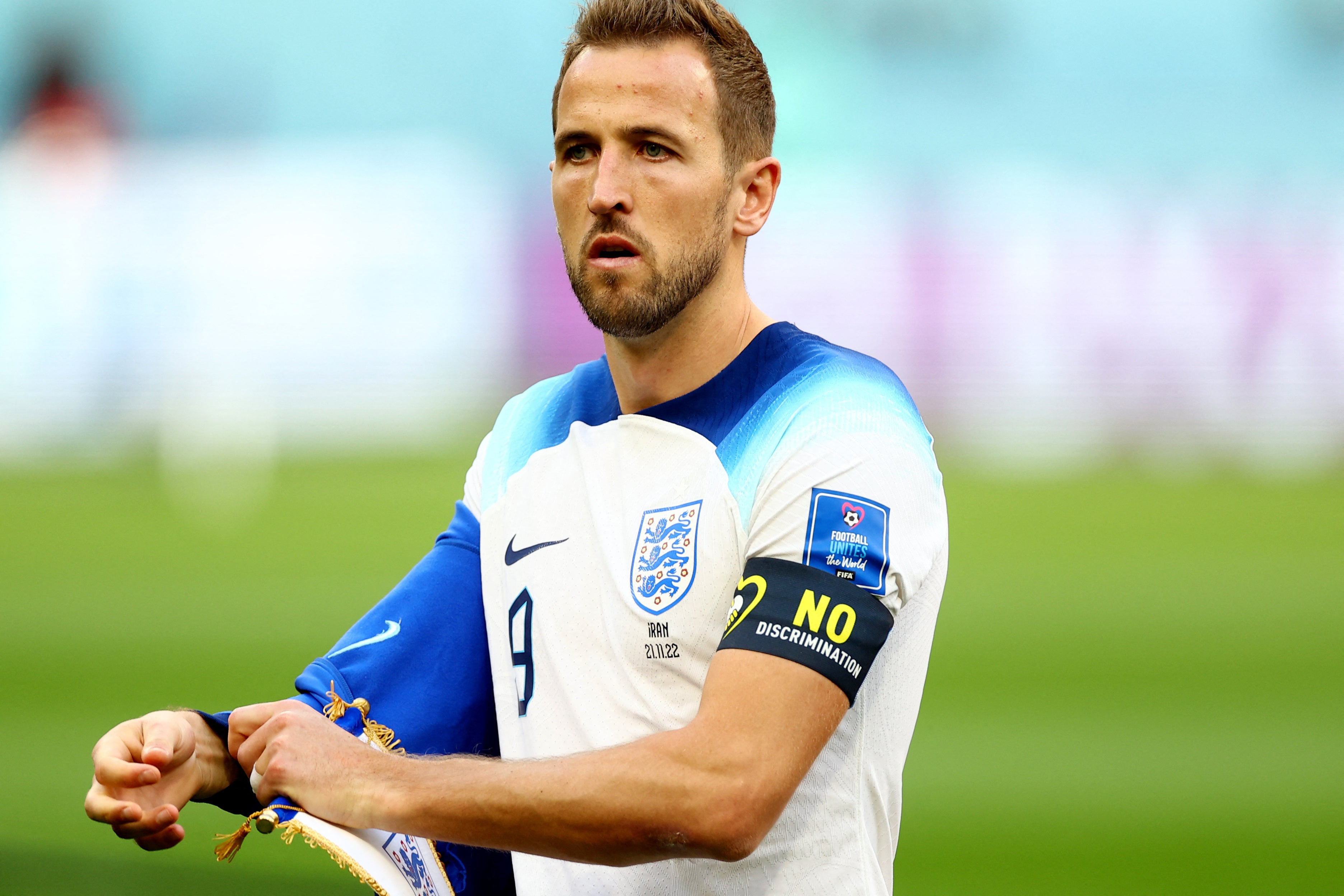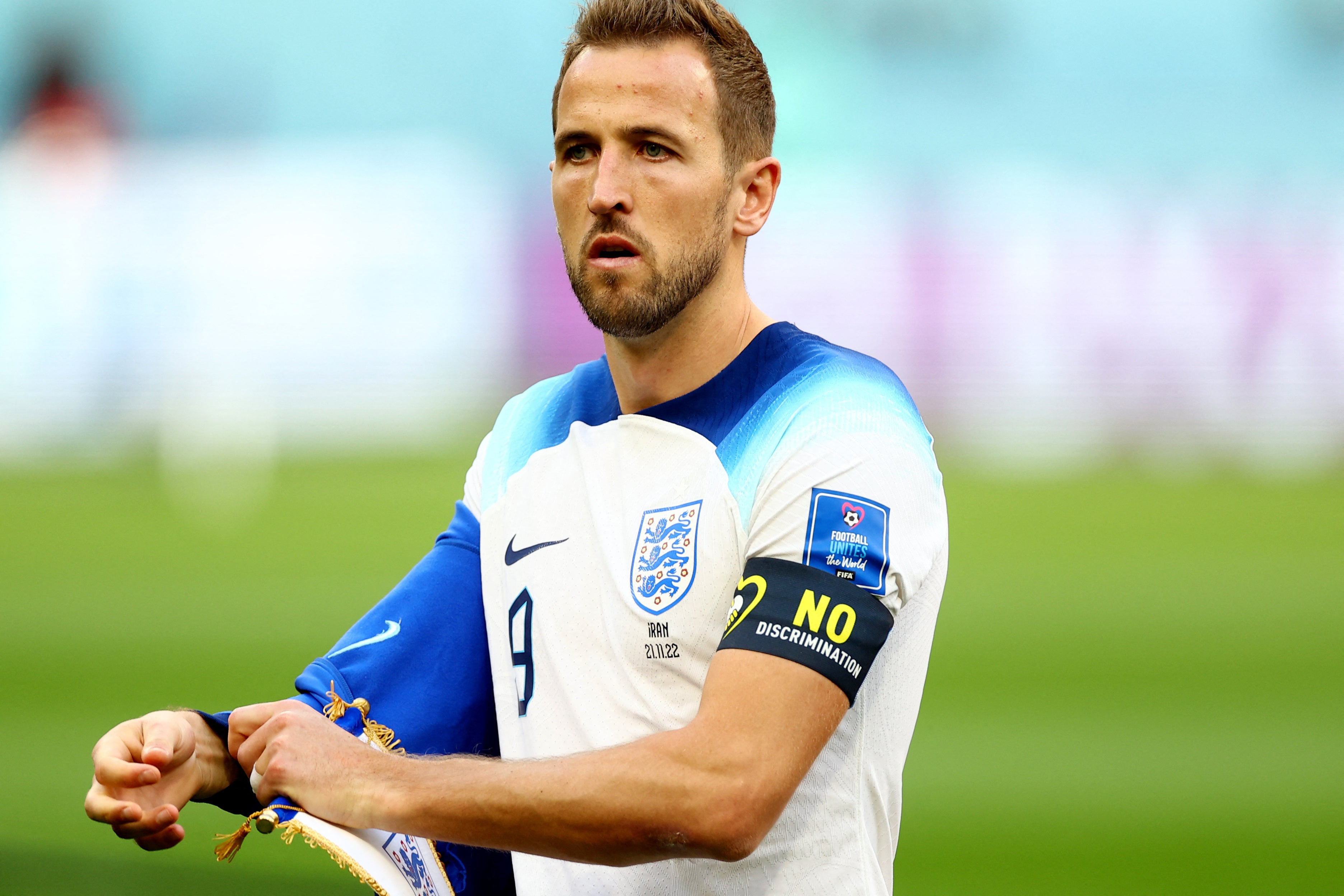 World Cup 2022: England vs USA
Gareth Southgate admits he would have to be a brave man to leave Harry Kane out of his team to face the United States after the England captain trained following an injury scare.
Kane underwent a scan on his foot after a heavy challenge during England's opening World Cup win over Iran on Monday.
He played on for 25 minutes before being replaced by Callum Wilson but then had precautionary scans after leaving the stadium with light bandaging on his foot.
The Tottenham striker trained at England's Al Wakrah training base on both Wednesday and Thursday and Southgate revealed he is fit to start against the US at Al Bayt Stadium on Friday evening.
Asked if Kane would be in the team, Southgate replied: "Harry's good.
"He came through training no problems so yes, it would be a brave decision to leave him out of the starting team!"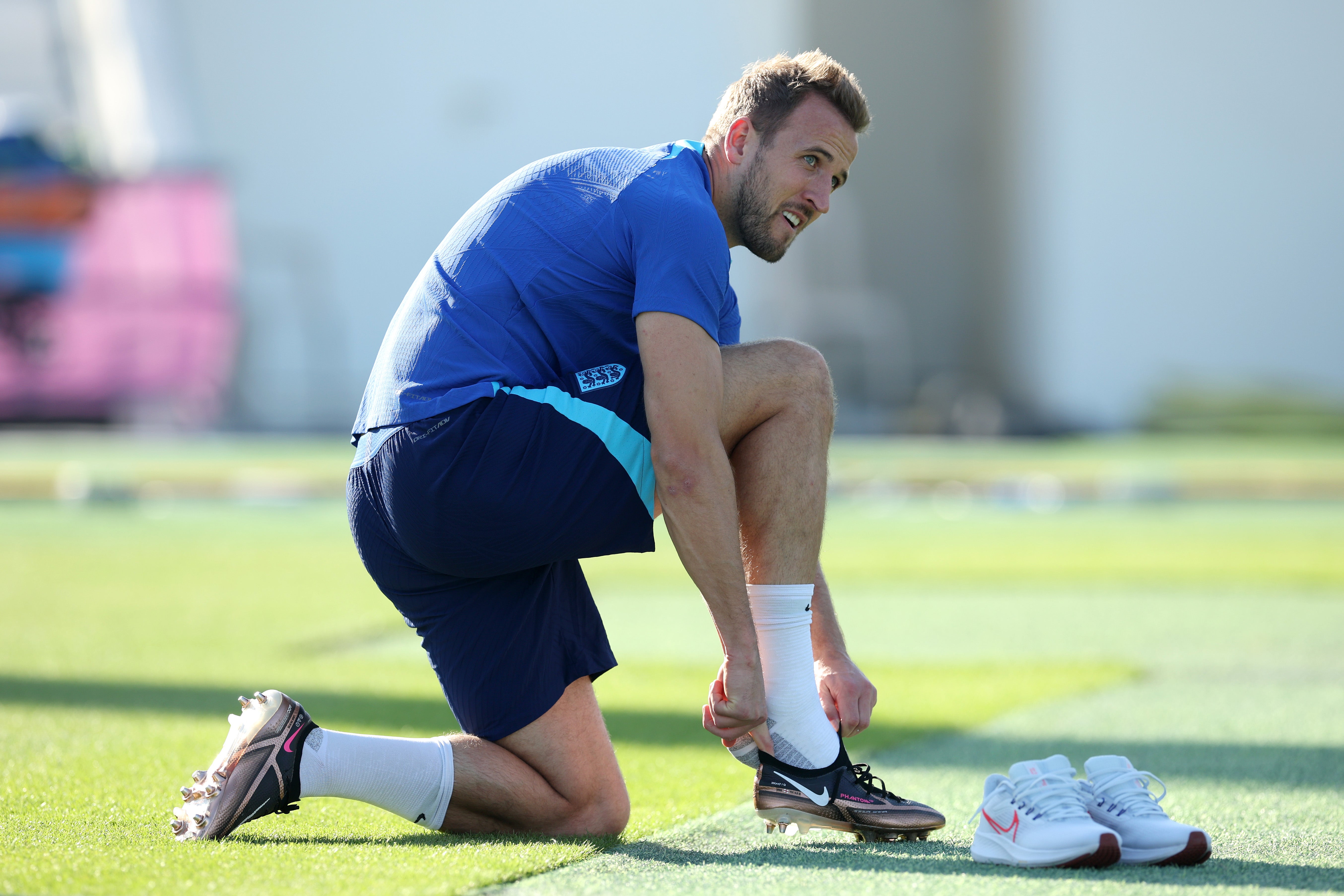 World Cup 2022: England vs USA
While England's attacking players were rightly praised for their dominant display against Iran, Maguire enjoyed a satisfactory start to the tournament in defence.
The Manchester United skipper has been dropped by his club in recent weeks and was even jeered by sections of England supporters earlier in the year following a drop off in form.
But, having hit the crossbar and teed up Bukayo Saka for England's second, he looked assured at the back until being forced off through illness with 20 minutes remaining.
"He's done unbelievable," Pickford said of Maguire.
"He was really good the other night. For the first goal with the pass, then the assist with the set-piece and maybe could have got us a penalty with the VAR that went against us.
"The majority of my caps have been with Harry playing in front of me and we work really well together. Our defensive record with Harry playing there is really good as well and he is in a very good moment.
"He needs to be respected a lot more but part of being a footballer is being criticised, as everyone gets criticised in football. But Harry is mentally strong and takes it really well.
"I think it's a bit unfair but his performances on the pitch show why he has so many caps for England and is captain of Man United."
World Cup 2022: England vs USA
While many would have expected England to beat Iran, the emphatic scoreline would have impressed even the harshest critics.
Pickford believes the performance was even more impressive given some of the other results, including defeats for Argentina and Germany as well as three goalless draws.
"It was a great game, six goals in the first game – if you look at the previous record of Iran in the last number of games they are hard to beat and hard to break down," added the Everton goalkeeper.
"We were very clinical in our approach. Six goals from 12 shots. The lads were outstanding.
"As a whole squad we want to keep clean sheets because we know how important they are through tournament football.
"You're never going to be happy conceding a goal and we will build on to USA and hopefully get a clean sheet there.
"Iran's record is very good and to manage to score six goals and win the first group game of the World Cup is a big statement as a team and to keep moving forward to the USA game.
"It is what World Cup football is all about. There are going to be surprises, there has been some tight games already, (some) 0-0s.
"There are always going to be surprises in World Cup games, Saudi Arabia played well and got the win."
World Cup 2022: England vs USA
Jordan Pickford is hoping England get fair treatment from officials after boss Gareth Southgate said he was "worried" that his side had been used as an example during pre-World Cup referee meetings.
England were denied what looked like a clear spot-kick when Harry Maguire was grabbed by Rouzbeh Cheshmi early on in their 6-2 win over Iran on Monday.
The VAR decided not to intervene but later alerted the referee to a tug on a shirt in the England box which resulted in Mehdi Taremi scoring a last-gasp penalty, while a similar offence resulted in a spot-kick in Argentina's shock defeat to Saudi Arabia on Tuesday.
Fifa referees committee chairman Pierluigi Collina had singled out England during a pre-tournament briefing – also open to the media – showing a clip of Kalvin Phillips blocking to create space in the box for Maguire to score in England's 5-0 World Cup qualifying win over Albania last year.
The Italian said such a goal would be disallowed at the World Cup and Southgate has been left with concerns about the potential ramifications of England being the team highlighted ahead of the finals.
Speaking after the Iran win, Southgate said he was concerned his side could miss out on penalties if the pre-tournament briefing clouded the judgement of officials.
Pickford, who was beaten by Taremi's late penalty, wants England to still be treated fairly.
"It got brought up in the referee's meeting which we were involved in but hopefully we get the fair side of it," he said.
"It's never going to be perfect. You're never going to be happy all the time with VAR decisions but I think Harry's one could have been a penalty from even my point of view. It can't always be perfect from the referee's side.
"We just hope we get the right decisions when we feel like we need them."
World Cup 2022: England vs USA
An England fans' group have commended Germany's protest against Fifa over the OneLove anti-discrimination armband.
The German team covered their mouths for the team photo before their opening World Cup match against Japan on Wednesday, to highlight they feel silenced by the game's global governing body.
Seven European nations competing at the World Cup – including Germany, England and Wales – were due to wear the armbands as part of a year-long campaign, a move seen as especially significant in Qatar, a country where same-sex relationships are criminalised.
However, the threat of sporting sanctions from Fifa – starting with yellow cards for the captains wearing the armbands – forced the OneLove group to drop their plans on Monday.
Ashley Brown, from the Football Supporters' Association's England Fans' Embassy, welcomed the German protest and believes England's players will have taken note.
"For all its corporate messaging around diversity, and everyone being welcome, Fifa capitulated to intolerance when it banned players from wearing the One Love armband," Brown said.
"Such was Fifa's timing, falling on the morning of England's World Cup opener, that players had little time to react and, understandably, by that stage were in game mode.
"Germany obviously had a little more time to think about how they would make their statement and they're to be commended for making such an impactful and meaningful gesture.
"We're sure that action hasn't gone without notice in the England squad, many of the players have a track record in speaking up on social issues, and we're certain they'd have approved."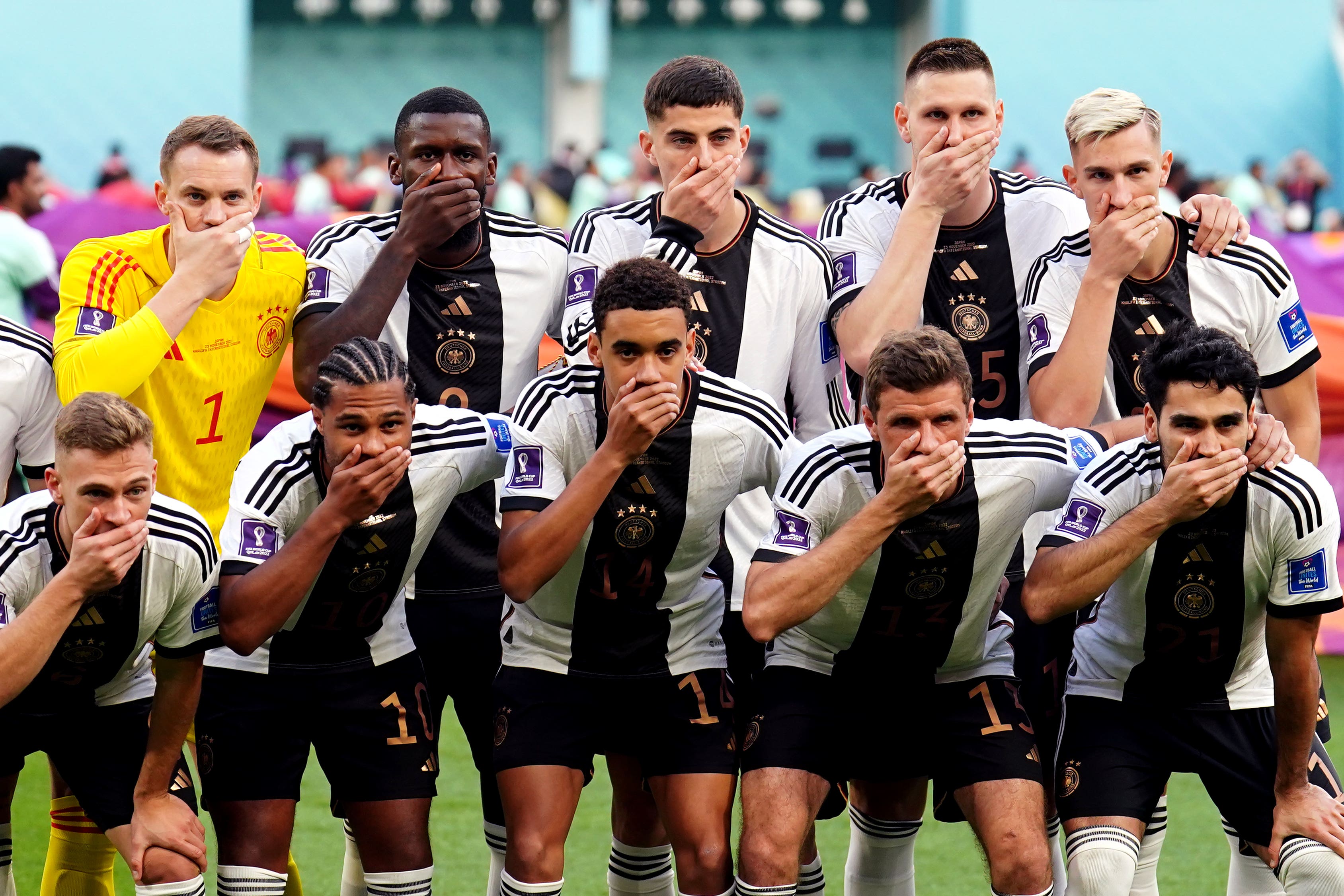 World Cup 2022: England vs USA
Harry Maguire came off against Iran feeling unwell but was involved in England training on Wednesday.
The Manchester United captain will join Southgate at Thursday's pre-match press conference ahead of winning his 50th cap.
Callum Wilson did not train but is not believed to be a fitness doubt, while James Maddison was again absent as he recovers from a knee complaint that ruled him out against Iran.
Kyle Walker also trained and will be hoping to get his first minutes since undergoing groin surgery in October.
"I'm fit," the right-back said. "I've been training now for two weeks and I feel sharp.
"Can you replicate what you do on a match day? Of course I can't. Me and the physio, me and the fitness coach cannot have an 11 v 11 against each other.
"We can do as much as we can do before I have to go into training and kick a ball with the lads, so I feel good."
World Cup 2022: England vs USA
England captain Harry Kane trained ahead of Friday's World Cup clash against the United States after Gareth Southgate laid to rest fears of a foot injury for the striker.
Kane suffered a knock after a clumsy challenge by Morteza Pouraliganji in England's 6-2 win against Iran on Monday – the national team's biggest ever win at the start of a major tournament.
The Spurs striker, who has a history of ankle problems, did play on for 25 minutes but was seen limping after the game and went for a precautionary scan.
Southgate revealed Kane had trained with the rest of the squad behind closed doors on Wednesday and he also joined his team-mates on the pitch at England's Al Wakrah camp when the cameras were present on Thursday.
"He is good, he has worked a little bit more individually on Wednesday but he will back in with the team on Thursday and good for the game," Southgate said on ITV.
"We just checked him out, just to see. I think sometimes when you are treating things it is important to know exactly what is there and that was all good.
"It is not so much the ankle. It is more the foot. It was a poor challenge really but I think it is one that fortunately we have got away with reasonably lightly."
World Cup 2022: England vs USA
England defender Harry Maguire never feared missing out on the World Cup despite his relatively indifferent form for Manchester United this season.
Maguire, who is no longer a first choice under United boss Erik ten Hag this season, is set to keep his place for England's second Group B clash against the United States on Friday.
Maguire said: "I have great belief in myself. When I go on the training pitch I work as hard as possible and that gives you good preparation to perform to the best level.
"I want to be playing every week for my club, so I'm going to fight to get back into the team, but I feel fresh and I knew the World Cup was coming up so I put in the extra shifts."
England defender Harry Maguire never feared missing out on the World Cup despite his relatively indifferent form for Manchester United this season.
World Cup 2022: England vs USA
England and six other federations feared that their captains could have been issued a red card, and that there was essentially "unlimited liability", had they worn the OneLove armband in their opening World Cup matches.
There wouldn't even have been the prospect of an iconic photo, as any sanction would have been administered before the teams set out onto the pitch. It was for this reason that the federations were keen to take the decision out of the players' hands, and not put them under any pressure.
The relatively small gesture of the armbands – a protest against Qatar's laws and attitude to LGBTQ+ groups – has become one of the biggest issues in a hugely controversial World Cup. The German federation have already accused Fifa of "extreme blackmail" in discussions, and there was a genuine fear that it could have seen players such as Harry Kane, Virgil van Dijk and Gareth Bale suspended.
The England squad were discussing next steps in their team meeting on the eve of the match against the USA at Lusail Stadium, but the view is that they don't want to rush into an ill-conceived gesture just to follow other sides. Germany covered their mouths for their official team photo before the Japan match to signify how they'd been "silenced", to go with strong public statements.
"We'll talk about these sorts of things," John Stones said. "We don't want to get carried away with what other people are doing. We want to stay true to our own values – but at the same time, we do want to make things heard and aware of, how we feel, we want to get everyone's opinion across in the right way.
"I feel it's really difficult at the minute to do that without upsetting peoples' rules or whatever it might be. There's a really fine line with all this and so far we're trying to stick to our values and what we believe in as a team. Make sure we don't get pushed over."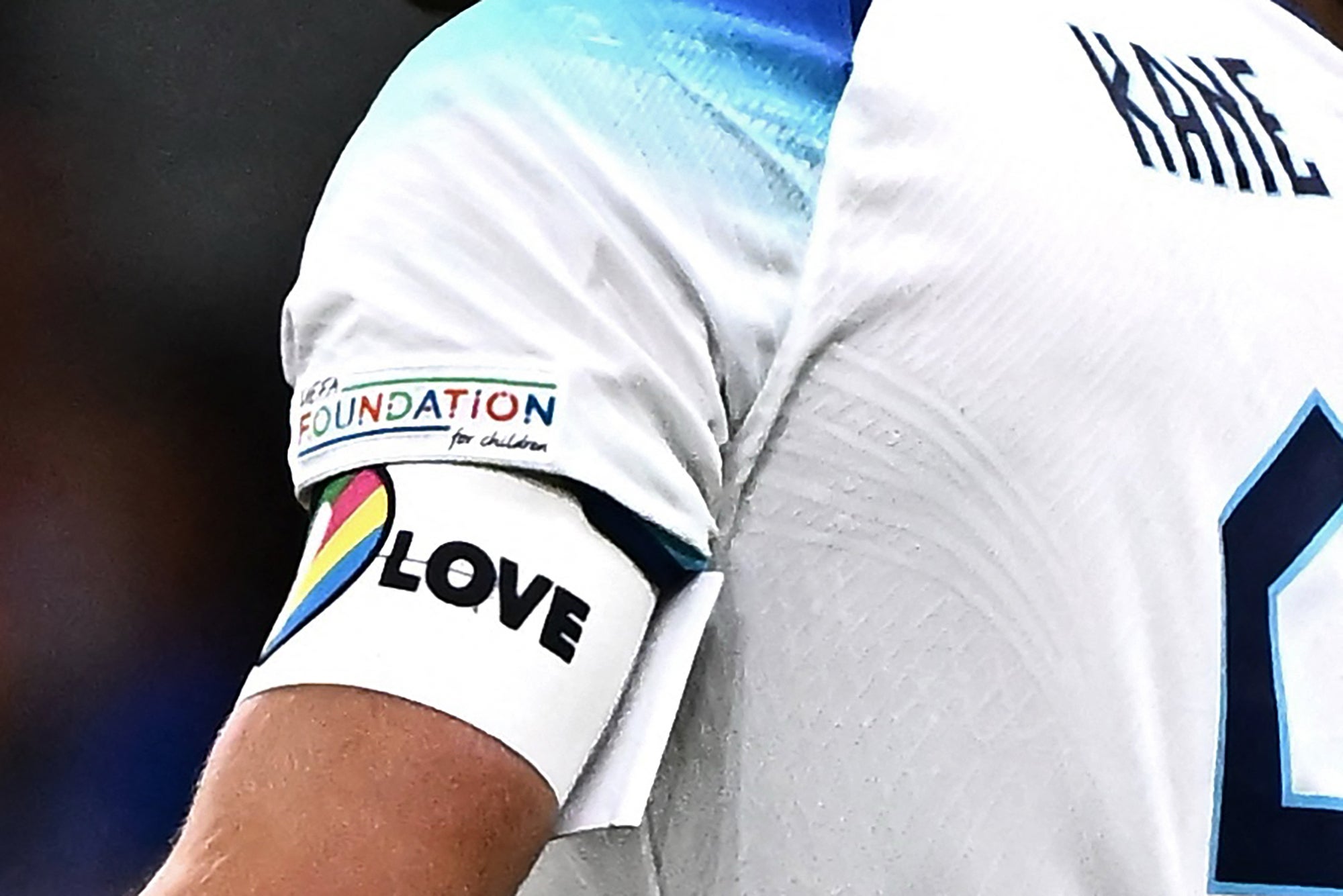 England feared red card for those wearing OneLove armband at World Cup
Gareth Southgate admits there is now a 'risk' with what comes next, with Germany making a statement with their team photo before the Japan match
World Cup 2022: England vs USA
Southgate acknowledged that England have faced some criticism for dropping their plan to wear the armbands. Two other members of the OneLove group, Belgium and Switzerland, also declined to make gestures during their respective opening matches.
"We're definitely highly supportive of our LGBTQ fanbase and I know some of them feel a little disappointed in terms of the armband not being worn," added Southgate.
"We will be criticised for that, but sometimes we've just got to accept the criticism and move on with it. I think if we're confident about ourselves and where we stand, we shouldn't worry about needing to do something (in order) to be seen to be doing it."
It is understood Germany will face no disciplinary action from Fifa under Article 11 of the code. It states anyone "using a sports event for demonstrations of a non-sporting nature" may be sanctioned.
Register for free to continue reading
Registration is a free and easy way to support our truly independent journalism
By registering, you will also enjoy limited access to Premium articles, exclusive newsletters, commenting, and virtual events with our leading journalists
{{#verifyErrors}} {{message}} {{/verifyErrors}} {{^verifyErrors}} {{message}} {{/verifyErrors}}
By clicking 'Create my account' you confirm that your data has been entered correctly and you have read and agree to our Terms of use, Cookie policy and Privacy notice.
This site is protected by reCAPTCHA and the Google Privacy policy and Terms of service apply.
Already have an account? sign in
By clicking 'Register' you confirm that your data has been entered correctly and you have read and agree to our Terms of use, Cookie policy and Privacy notice.
This site is protected by reCAPTCHA and the Google Privacy policy and Terms of service apply.
Register for free to continue reading
Registration is a free and easy way to support our truly independent journalism
By registering, you will also enjoy limited access to Premium articles, exclusive newsletters, commenting, and virtual events with our leading journalists
{{#verifyErrors}} {{message}} {{/verifyErrors}} {{^verifyErrors}} {{message}} {{/verifyErrors}}
By clicking 'Create my account' you confirm that your data has been entered correctly and you have read and agree to our Terms of use, Cookie policy and Privacy notice.
This site is protected by reCAPTCHA and the Google Privacy policy and Terms of service apply.
Already have an account? sign in
By clicking 'Register' you confirm that your data has been entered correctly and you have read and agree to our Terms of use, Cookie policy and Privacy notice.
This site is protected by reCAPTCHA and the Google Privacy policy and Terms of service apply.
Source: Read Full Article