Brighton manager Chris Hughton says Everton defeat 'a hard afternoon'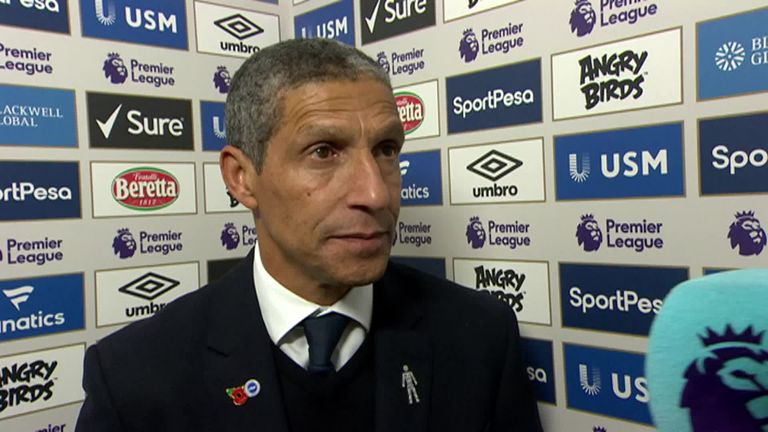 Chris Hughton says it was "a hard afternoon" for his Brighton team after they lost 3-1 to Everton in the Premier League on Saturday.
The Seagulls went into the game on the back of three successive wins and clean sheets in the league, but were well beaten at Goodison Park.
Hughton admitted that it was not an easy game for his side but they tried to battle on during a tough second half where Everton added two more goals to their tally.
Richarlison double seals Everton win
As it happened
"It was a tough game for us. We're up against a team who have spent big but brought quality players in and at times that really showed today," he told Sky Sports.
"We had to dig deep and got ourselves back in the game. We had a really good period at the end of that second half, but at 1-1, we had to start the second half better than we did. certainly, we needed to make sure we didn't concede as early as we did.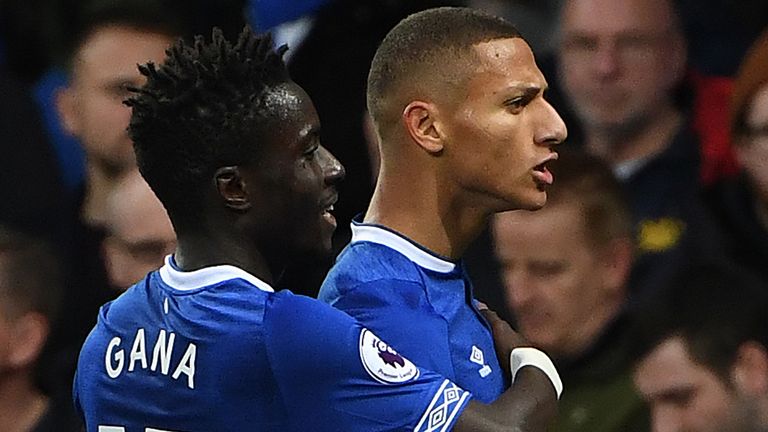 "It gave them a bit more impetuous and it became a quite hard second half but we battled on, we went for it with the two up front so it wasn't one that we were prepared to accept but it was a hard afternoon for us.
"We conceded poor goals, there's no doubt, particularly two of them and that is something we'll go through. We probably needed to be a little bit braver at times today, keep possession a bit better because as I say, Everton are a top team and I think they will push that top six and they look strong, particularly at home.
"We needed to raise our game, particularly in that second half when we got back in the game, but this is a very difficult league. We're on the back of three wins and three clean sheets, which is very difficult for the likes of ourselves to do. Days like today will happen and it's more importantly about how we react in our next game."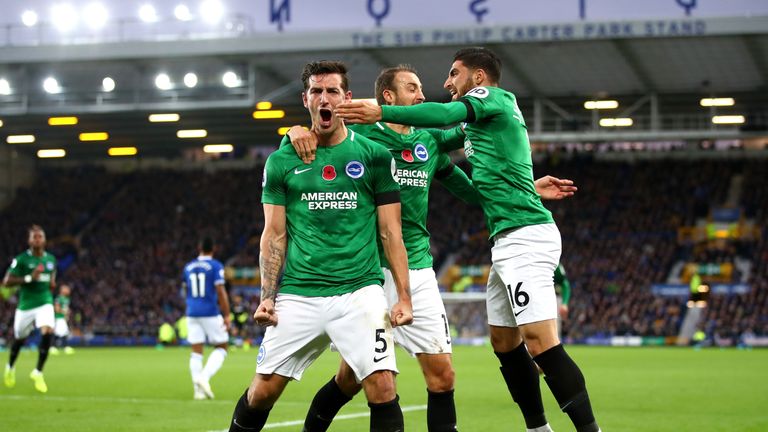 Brighton ended the game with 10 men as Alireza Jahanbakhsh had to come off injured in the final minutes after Brighton had used all three of their substitutions.
Speaking about the injury, Hughton added: "We'll see how bad he is. My first impression is hopefully not too bad. We've done OK with injuries, but it is part and parcel of the game.
"There will be teams who have had bigger injury lists than what we have. Unfortunately, we've sometimes had two or three in the same position, but we'll see how he is over the next couple of days."
Source: Read Full Article