Brazilian Soccer Player Found Dead After Being Castrated And "Nearly Decapitated"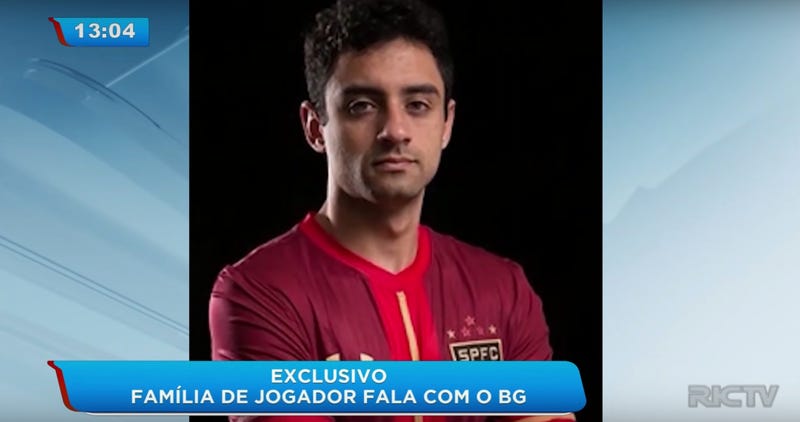 On Oct. 27, the mutilated body of Brazilian soccer player Daniel Correa was found in the woods outside of São José dos Pinhais, a city near São Paulo in southern Brazil. Correa, a midfielder with São Bento on loan from Série A club São Paulo, was found by police "nearly decapitated" and castrated. Officials quickly learned that Correa had been attending the 18th birthday party of his friend Allana Brittes Júnior before he was killed.
The party supposedly started at a local club before moving back to the Brittes Júnior family's house. Allana, her mother Cristiana, and her father Edson were all interviewed by police and eventually detained on suspicion of killing Correa. Edson confessed to murdering Correa on Brazilian television shortly afterwards, claiming that he did so because he walked in on Correa raping Cristiana and flew off in a fit of rage. Police confirmed that Correa was hit on the head, transported outside the city in the trunk of a car, and eventually tortured and killed there.
WhatsApp messages later showed that Correa was in bed with Cristiana at some point late in the night, as he sent photos of himself next to an either sleeping or unconscious Cristiana and also told his friends, according to a translation by the Mirror, "I'm going to eat the birthday girl's mum… and the dad is here."
Brazilian outlet Globo reported this afternoon that investigators ruled that Correa never actually attempted to rape Cristiana, after witnesses supposedly contradicted Edson's story that Cristiana cried out for help. As Globo wrote, "Daniel was simply in bed."
Source: Read Full Article