Aston Villa vs Liverpool result: Teenager Louie Barry scores Cup goal to remember in valiant defeat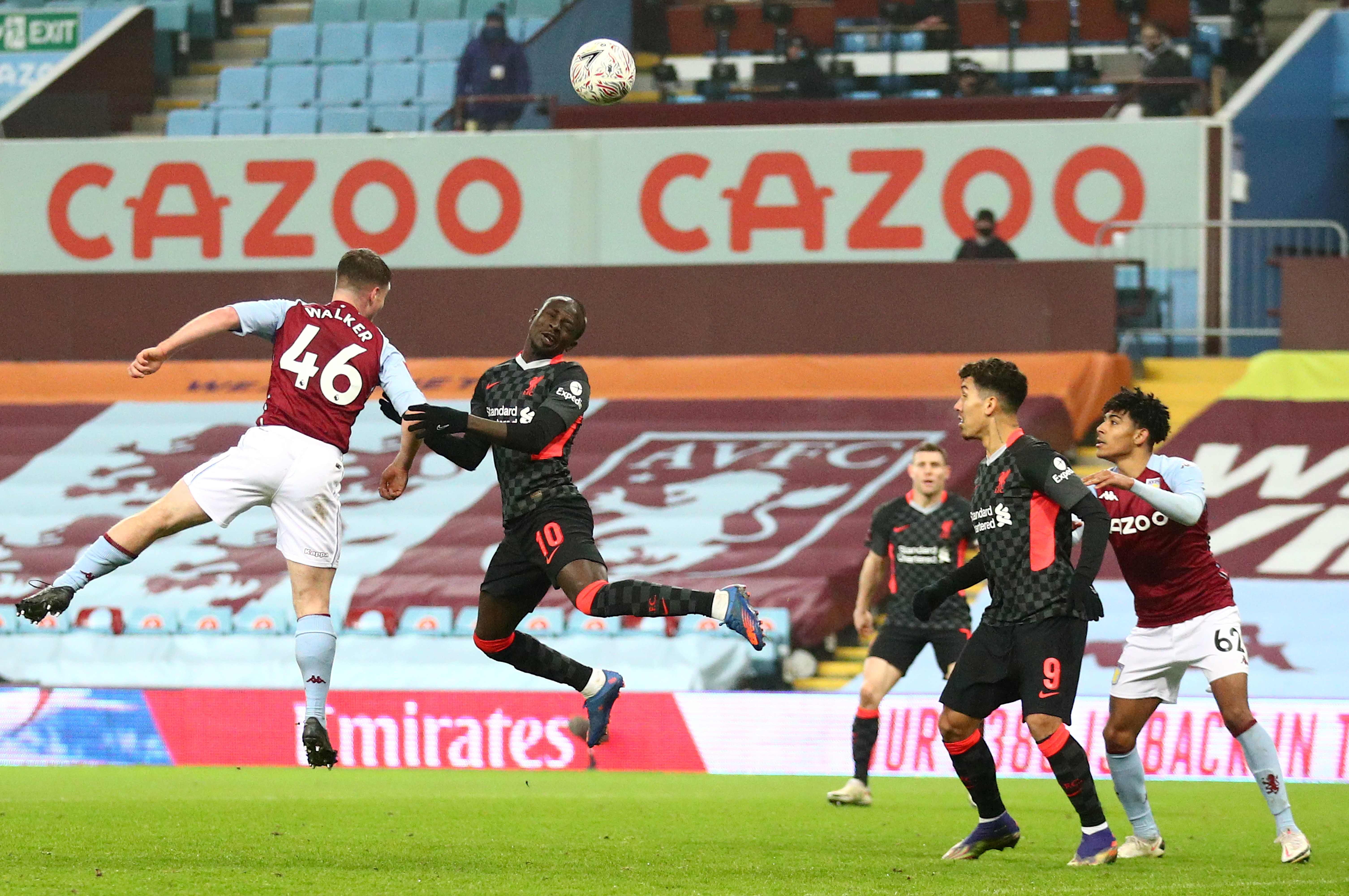 Sadio Mane's scores Liverpool's third
Louie Barry, the one marked to watch before kick off given his spell at Barcelona and status as the gem in Villa's academy, punished Liverpool's lax attitude with supreme composure.
Callum Rowe took advantage of Liverpool's high line, supplying him with the perfect ball to get in behind the defence.
Barry burned Rhys WIlliams, was one-on-one with Caoimhin Kelleher and finished with a calmness and surety that belied his age.
That was four minutes to the break and it was now Klopp's men that feared being embarrassed.
Thiago was introduced and Liverpool gained greater control of the match, his pedigreed passing range decorating the fixture before Shaqiri added much needed variety to their attacking play, which had become predictable.
Three goals in under five minutes from the hour mark, scored by Wijnaldum, Mane and Salah averted what would have been a catastrophe for the visitors.
Shaqiri provided two assists and as Villa tired, multiple players struggling with cramp, Liverpool pushed on.
The result was unsurprising given the gulf of quality and experience as was the fact there was such a forceful reaction from league champions in the second half.
But, in the circumstances, nothing can erode the shock of Villa's youngsters – thrown together at the last minute with no preparation – being level with Liverpool at the interval.
The look on Barry's face and that of his teammates was a pictorial response to those "just enjoy it lads" messages.
Source: Read Full Article