Arsenal news: Unai Emery encouraged by Mesut Ozi's reaction to being withdrawn vs Crystal Palace
Unai Emery says he likes reactions like Mesut Ozil's after he was taken off in Arsenal's 2-2 draw with Crystal Palace, because it shows "character".
The German playmaker was taken off for Danny Welbeck with the score at 2-1, after what was his most subdued performance in some time, and petulantly threw his gloves off after briskly walking past his manager.
Emery however defended his player, and didn't illustrate any anger.
"It's normal, not happy. Not happy because the result was not good at the end. But it's normal. The players… I like the players showing us character when we are not playing well. When I chose him, it was 2-1 to us but usually every player wants to continue playing."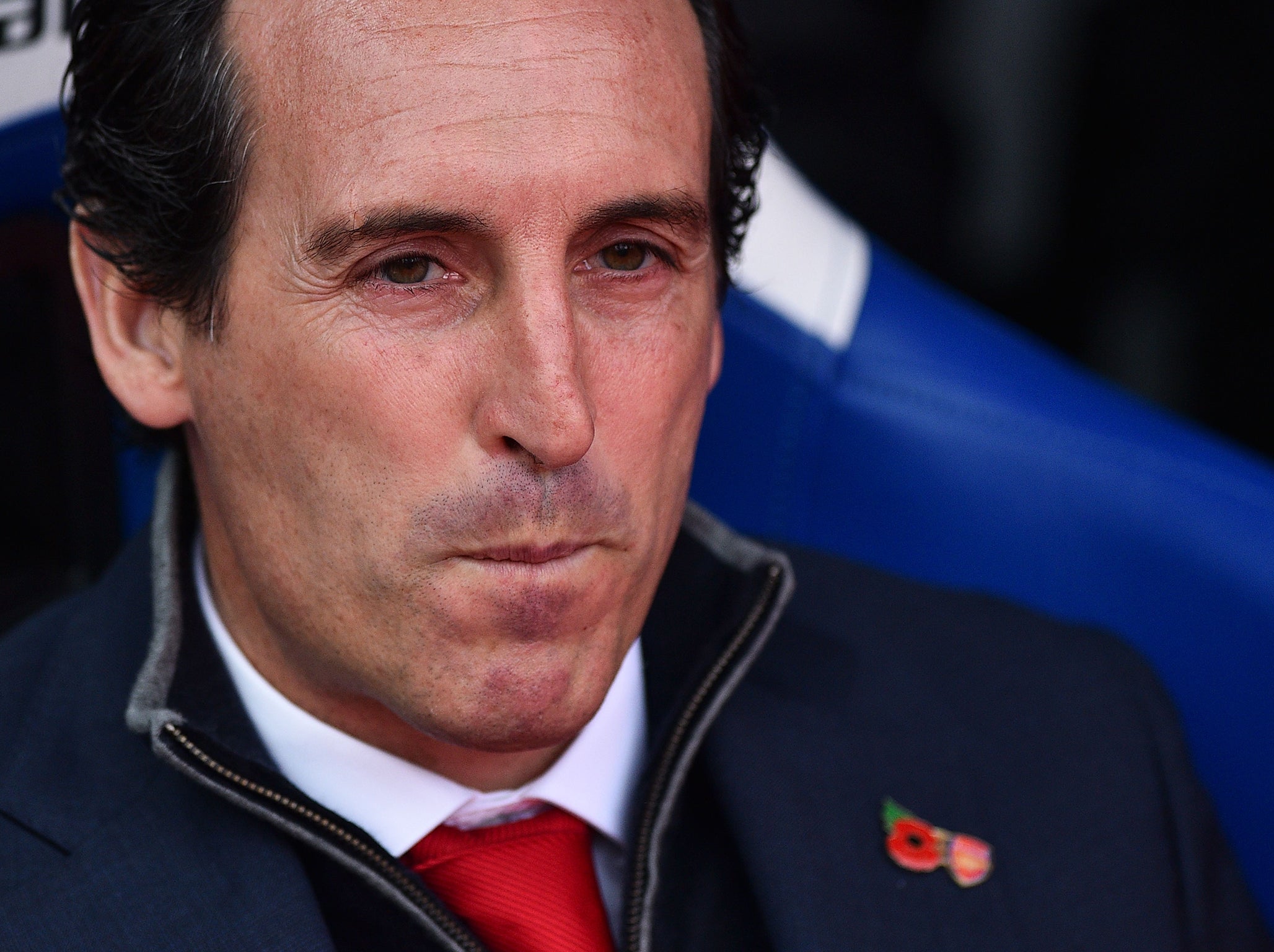 Explaining the decision, Emery said it was tactical.
"Because the last match, away, in the Premier League at Fulham, and we played like that with very good result and transition. We needed it. We lost a little bit of possession with the ball. With Daniel, I wanted to find good transitions between two players between both. Also, at free-kicks, defensively they were pushing. He is good defensively and offensively."
Emery meanwhile said the draw was fair, but lamented his side's loss of control.
"This draw is just because the teams deserved, a minimum the draw. We were in control when they scored their first, not doing a lot in the attacking third, but in control of the match. In the second half we scored two goals from two individual actions and then, a lot of minutes on the games for holding this result with them pushing, with their supporters, and every player attacking us.
"In this moment, we needed the control because we lost possession. We needed to score the third goal to be calm. But we cannot do good chances for this and, when they drew, I think… I want to push, to find a moment for us to win the match, but we cannot. This draw is what both teams deserved."
Follow the Independent Sport on Instagram here, for all of the best images, videos and stories from around the sporting world.
Source: Read Full Article