Arsenal first Premier League club to sign United Nations climate change initiative
Arsenal have become the first Premier League club to sign up a United Nations initiative for the sports industry to tackle climate change.
The London club have signed the UN Sports for Climate Action Framework, which seeks to align the global sports community with the goals of the Paris Agreement and support the ambition to achieve climate neutrality by 2050.
Sky Sports are fellow signatories of the initiative, having in July become the first broadcaster to join. Other signatories include FIFA, the FA and the IOC.
"Arsenal is committed to leading the way on sustainability among Premier League clubs and we are proud to be the first club to sign up to the UN Sports for Climate Action Framework," Arsenal operations director Hywel Sloman said.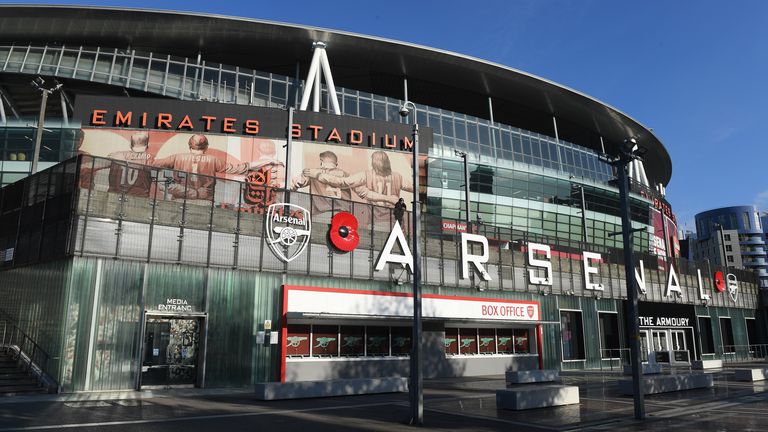 "Together with our partners, we've already implemented a number of environmentally friendly practices across the club.
Trending
"We will continue to use the power and reach of Arsenal to inspire our global communities and push each other towards a more sustainable future."
The initiative aims to achieve its ambition by adhering to five principles; undertaking systematic efforts to promote greater environmental responsibility, reducing overall climate impact, educating on climate action, promotion sustainable and responsible consumption and advocating for climate action through communication.
Lindita Xhaferi-Salihu, Sports for Climate Action Lead at UN Climate Change, said: "Football inspires so many of us around the world and there is a remarkable potential for the game to become greener, more climate resilient and lead by example for millions of global fans.
"We are delighted to welcome Arsenal as the first Premier League club to the UN Sports for Climate Action community as we raise awareness of climate change and use this opportunity to make a difference together."
Arsenal follow Bellerin's lead
Arsenal defender Hector Bellerin has previously made his own personal attempts to tackle climate change.
The Spanish full-back said in June that he would pay for 3,000 trees to be planted for every game Arsenal won during the remainder of the 2019-20 Premier League season, while he has also invested in League Two side Forest Green Rovers to help develop their environmental and ethical innovations.
Arsenal's seven victories were enough for 21,000 trees, but donations from supporters saw that number increase to 58,617.
First set of seeding taking place. Ready to go into the rainforests in November! 🙏🏼
If you'd like to plant some trees with me please donate here https://t.co/ZRpMpNtFzU pic.twitter.com/skXctXRPQS
Bellerin, who teamed up on the project with charity One Tree Planted, decided to have the trees in central Brazil's Rio Araguaia.
League Two Forest Green became fully vegan in 2015 and became the world's first carbon-neutral sports club in 2017.
In September, Bellerin became a shareholder and explained why he had joined the club's 'green revolution'.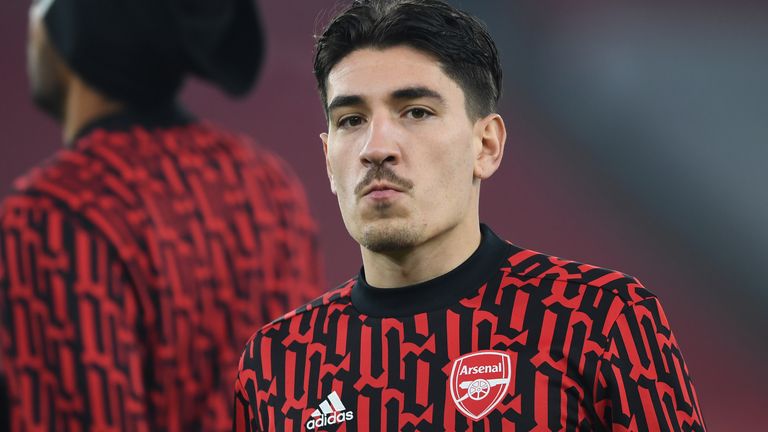 He told the club's website: "I was really excited when I first discovered the opportunity to get involved at Forest Green Rovers – and the brilliant work the club is already doing. It's important that I invest in things I am passionate about – and I'm excited to help push football into having a sustainable future.
"Forest Green Rovers prove to clubs who say 'they don't have resources to be sustainable' – that it is possible. With the new stadium, being carbon neutral and vegan, the club is doing some mind-blowing work. People have a universal love of football, so there's no better industry to promote sustainability – and what we can do as football supporters to be more environmentally conscious.
"I became a vegan around three years ago and at first, I just wanted to try it and detox my body. Initially, I thought I'd eat meat as a 'treat' – but, being vegan just worked for me. After a month of being vegan, I felt stronger – and I didn't struggle with ankle injuries anymore. I began to feel more energetic on the pitch – and I began to notice a real difference."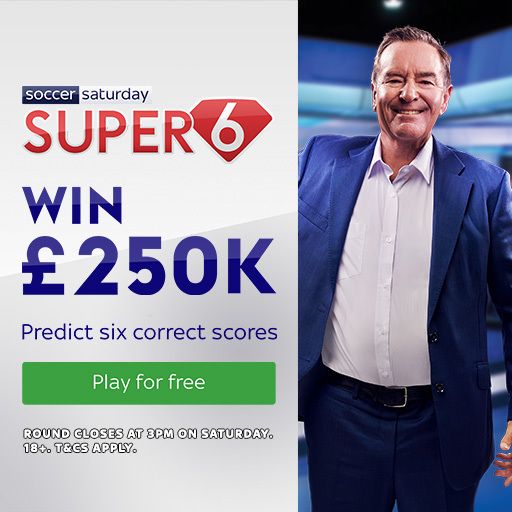 Win £250,000 for free on Saturday!
Do not miss your chance to land the £250,000 in Saturday's Super 6 round. Play for free, entries by 3pm.
Source: Read Full Article