Antonio Conte: The Spurs manager who doesn't want to manage Spurs will now get his wish

Sign up to Miguel Delaney's Reading the Game newsletter sent straight to your inbox for free
Sign up to Miguel's Delaney's free weekly newsletter
Thanks for signing up to the
Football email
There was an Italian manager celebrating on the Tottenham Hotspur Stadium turf but it wasn't Antonio Conte. Stefano Pioli was bouncing up in uncoordinated abandon. His compatriot wasn't; not after the lamest and tamest of Champions League exits. Conte can seem the Tottenham manager who doesn't want to manage Tottenham. They were largely unwatchable as what should have been a glamour game, against the seven-time European champions AC Milan, became a grind. But then increasingly a glamour appointment, in the serial Serie A winner, has brought a plodding joylessness to this part of north London.
There were reminders of what the night should have been. Steve Perryman was on the pitch at half-time. Tottenham's record appearance-maker was an irregular scorer but, half a century ago, he scored a brace against AC Milan in a European semi-final. A decade before that, as the stadium announcer Pete Abbott highlighted, Spurs became the first English club to lift a European trophy. Their history is built on such feats, their identity too. There was a glory to it, a style, a romance. Not now.
In the days when they still won silverware, they were the definitive cup team. Inconsistent but exciting, they could rouse themselves for big occasions. Conte's Spurs may have dozed off as they slumbered through a stalemate. For the Italian, miscast as a Spurs manager, misunderstanding the fanbase, missing the imperative to entertain that has been integral to Tottenham over the years, an evening was a microcosm of where his reign has gone wrong. A season has unravelled amid sterility and timidity. A team who too rarely display the ambition to win games showed a self-defeating dullness. Not for the first time, Conte's pragmatism looked unpragmatic. Tottenham had two attempts on target in a game they had to win.
So it is AC Milan who will line up in the Champions League quarter-finals. For Tottenham, a missed opportunity invites questions of when they will next get such a chance. Or, indeed, who will be at the helm then. Conte and Tottenham is the loveless marriage that is heading for divorce; it is only a matter of who petitions for it and when. The trial separation may have come courtesy of his gall bladder surgery, but absence scarcely made the heart grow fonder. The chances are that neither will want to commit any longer. Conte, the ultimate short-termist, only signed up for 18 months to begin with. His heart never seemed in Tottenham, long before his gall bladder wasn't.
"The club knows very well which is my vision," Conte said. As his visions tend to include spending vast amounts of money, it is probably an area where they are not in harmony. "At the end of the season we will meet and then make a decision. I have a contract that is running down and we'll see how the season ends." He may have been joking when he added, in his native Italian. "You never know, the club might want to get rid of me earlier." Even as Spurs still have a top-four finish to play for, it is a plausible scenario: if Conte feels too toxic, if his negativity is deemed too draining, if Tottenham prefer to finish off the campaign with Ryan Mason in caretaker charge.
Recommended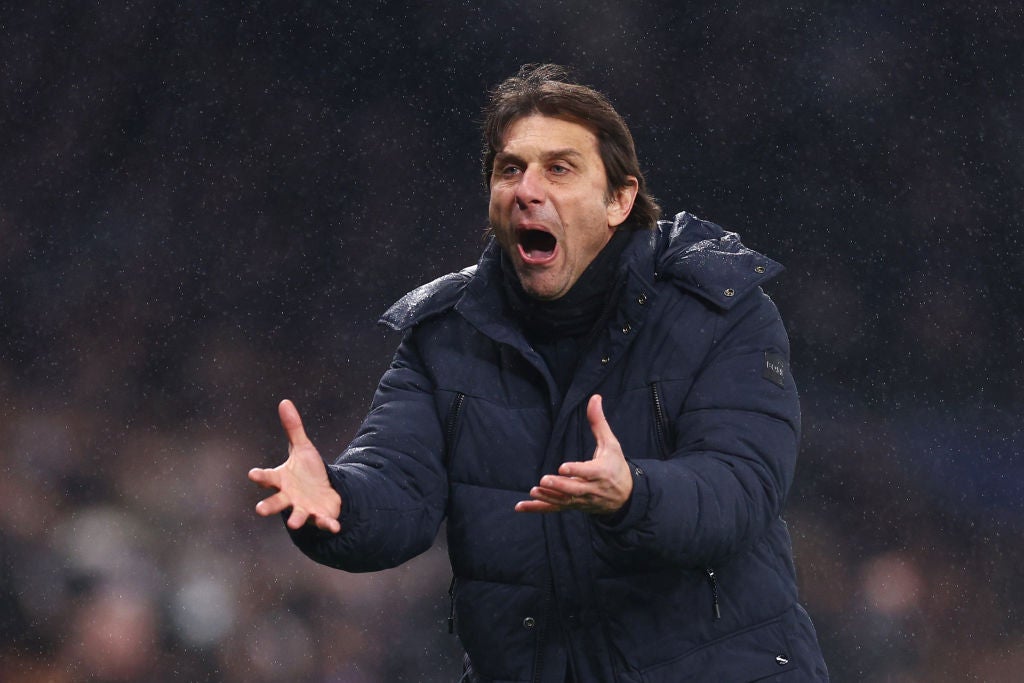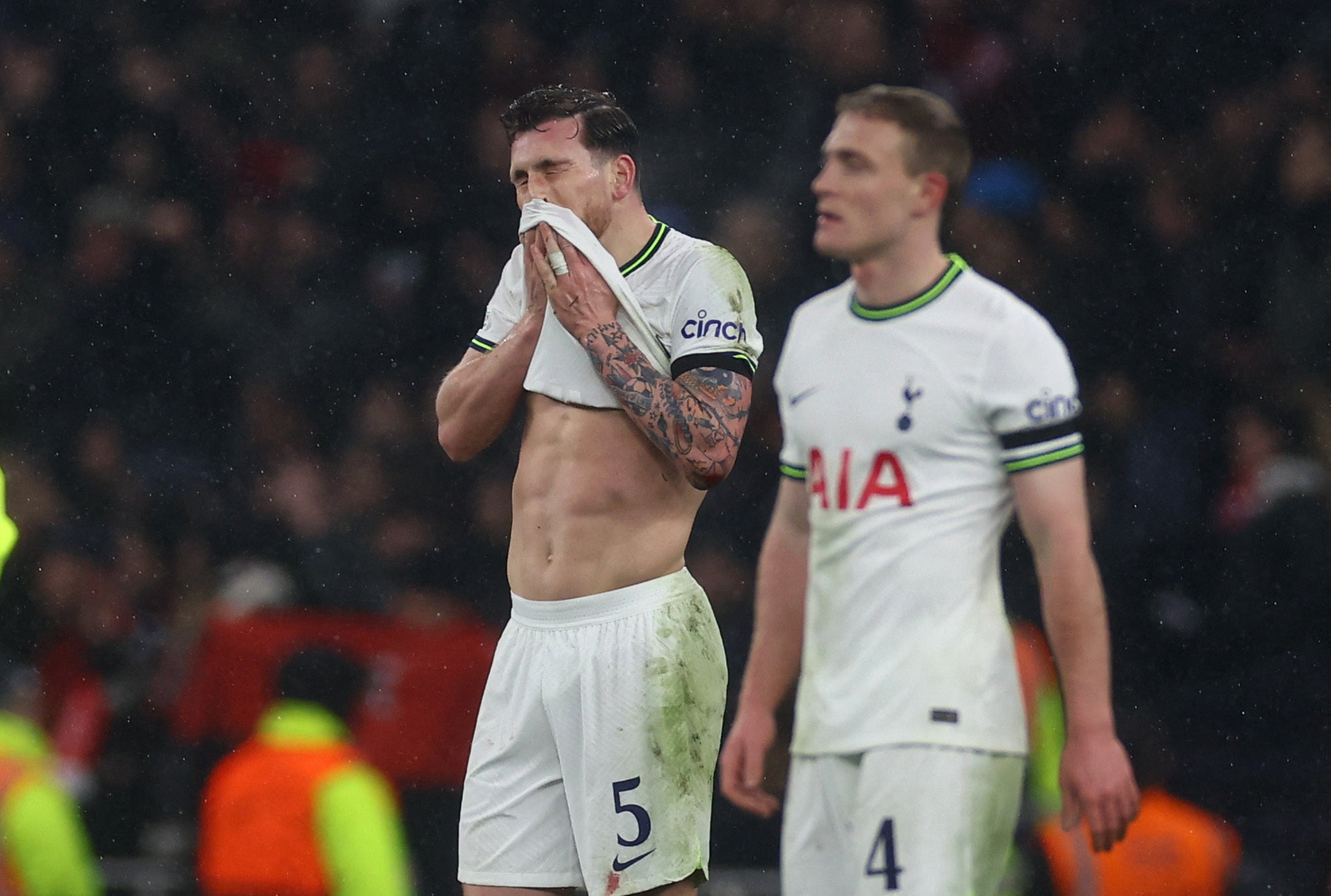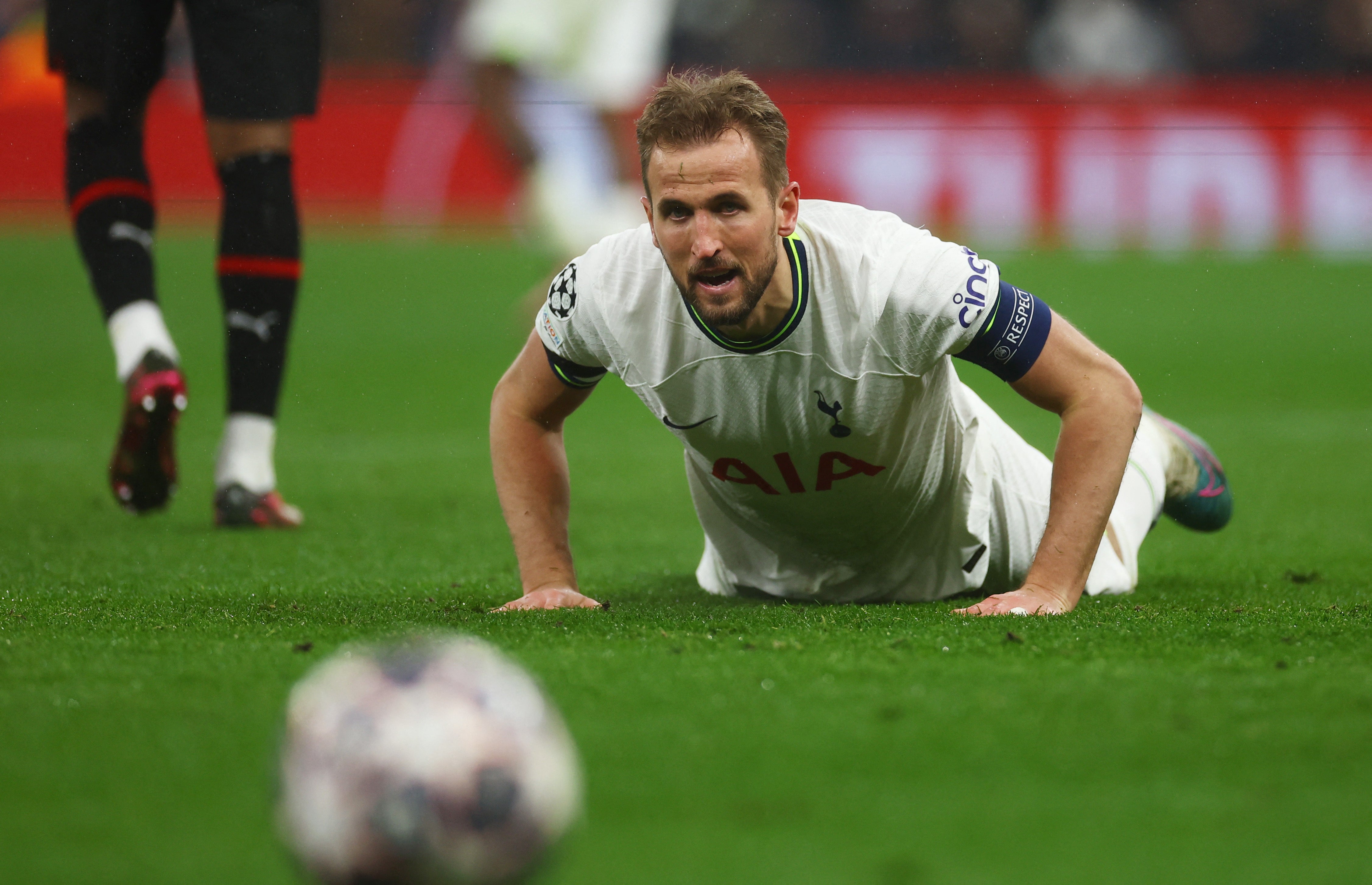 At his best, Conte brings a winning mentality, at his worst a culture of excuses. He aired his two current favourites in two different languages, that Spurs were in the Conference League last season and that Milan are the reigning Italian champions. Each is true, but an attempt to portray Spurs as the underdogs ignored the financial realities. One of these clubs spent £170m last summer, though it scarcely showed from Tottenham's performance. They celebrated qualifying for the Champions League but mounted a limp attempt to stay in it.
"In this moment we don't have a solid foundation to be competitive to fight and win, in my opinion," complained Conte, with the usual inference it is not his fault. "In terms of history, these two clubs are on totally different levels. Milan won the Serie A title last season, whereas we scraped through by a miracle going from ninth place to fourth. So this is certainly a step forward."
Yet while 2023 has delivered wins over Manchester City, West Ham and Chelsea, it has also brought regression, not progression: few of the fans who booed at the final whistle seemed to deem a third consecutive game without a goal a step forward. "I am sorry for the fans but we cannot invent the win," Conte added.
For him, it was stagnation. A manager who likes to style himself a winner has too little success in Europe. He has gone out in the group stages of the Champions League with Juventus and Inter, the last 16 with Chelsea and Tottenham. There was an unsurprising element to it and, amid the attempts to escape the blame, there was a sense of acceptance. A parting of the ways appears inevitable. It is hard to frame it all as Daniel Levy and Tottenham's fault.
In his native tongue, Conte seemed to arrow in on a truth when he said: "Perhaps they had higher expectations and can be disappointed." They were right to harbour higher expectations, too. Conte and Tottenham have descended into the realms of disappointment. And the best way to exit them is surely separately.
Source: Read Full Article