Rugby has short-changed Wade – Monye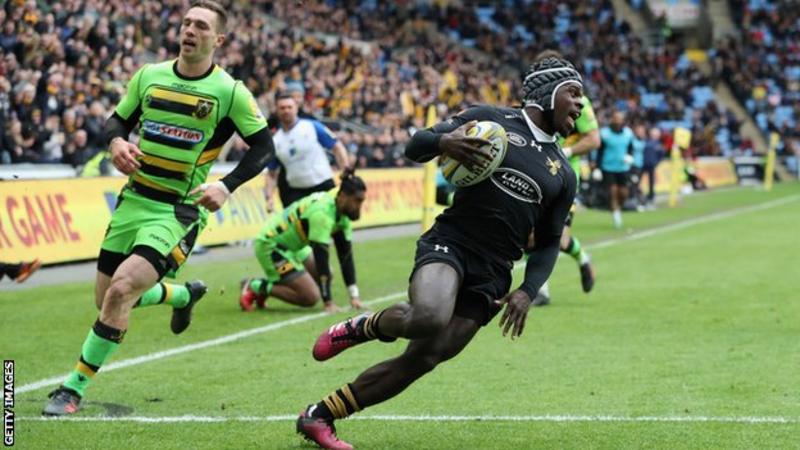 Winger Christian Wade, who is quitting Wasps to pursue a career in American Football, has been let down by rugby, says former England back Ugo Monye.
Wade, 27, has won one England cap – against Argentina in June 2013 – despite being the third-most prolific try-scorer in Premiership history.
"I could only dream of doing the stuff Christian Wade can do," said Monye.
"I blame coaches who haven't given him the chance or not up-skilled him. He is a potential international superstar."
Although Wade's move to the NFL is yet to be confirmed, he is expected to attempt to follow the league's International Player Pathway Programme.
Australian Jordan Mailata and Efe Obada, a refugee from Nigeria who grew up in foster care in London, became the first products of the programme to make a final 53-man NFL team roster when they were named in the Philadelphia Eagles and Carolina Panthers squads respectively earlier this year.
'It's an amazing opportunity' – Rugby Union Weekly on Wade's NFL switch
'Every day is like a celebration' – Alex Gray on life in the NFL
Hayden Smith's journey from Saracens to New York Jets
Wade would not be the first rugby player to try the route.
Christian Scotland-Williamson, who played as a second row at Worcester for three years, and Alex Gray, who played for England Sevens, have become part of the practice squads at Pittsburgh Steelers and Atlanta Falcons.
Former Saracens second row Hayden Smith played for New York Jets for 18 months from 2012 while the likes of Scotland great Gavin Hastings have tried to transfer their kicking skills to gridiron.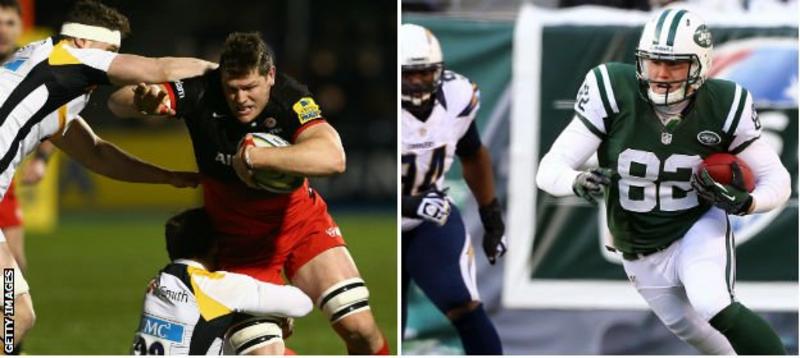 After speaking to Wade, Monye believes the move is motivated by his friend's desire to try something different while still at his sporting peak.
"You can't put a price on happiness and, at age of 27, I think he is looking at how he can fulfil his life a bit better," Monye added on Rugby Union Weekly.
"He has an American girlfriend and I think that has been a strain on his personal life. It is an amazing opportunity and he has a couple of years to give it a proper crack. Had he left it another few years, it would probably have been too late.
"I am frustrated that he has not got more out of rugby – he is in an incredibly gifted ball runner. I don't know why we don't look at the stuff people can offer rather than what they can't.
"And if players can't do it, then coach them, because Christian Wade is coachable."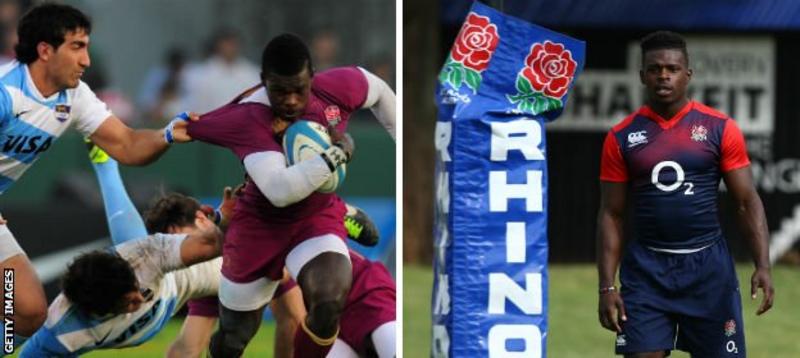 Tom Varndell, who tops the Premiership all-time try-scoring list ahead of former Sale wing Mark Cueto, played with Wade at Wasps before moving to Bristol in 2015.
He believes his former team-mate deserved a greater shot at international rugby.
"It's not played on a Powerpoint. It's played on a pitch, 15 v 15, and you want the best athletes, the best skill set and players who can break the mould and go and do something. Christian can do that," he told Coventry Live in May.
Wade himself called on rugby union as a whole to change it's "white, public school image" to find new talent.
Source: Read Full Article