Joey Carbery keen to recreate 'special' Ireland debut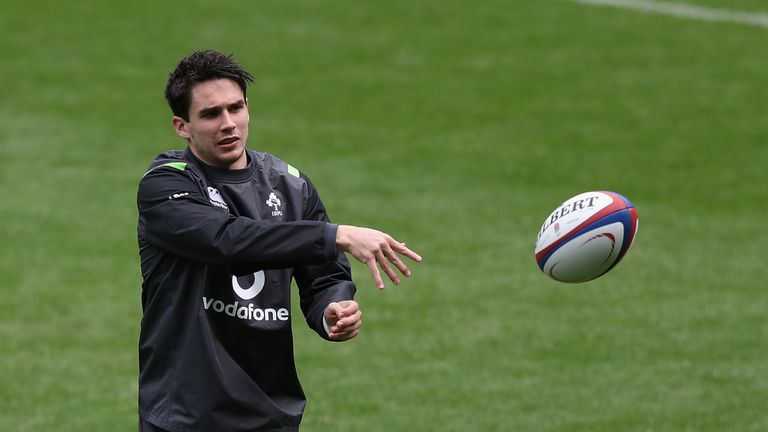 Joey Carbery says he is eager to recreate his "special" Ireland debut in which he was part of the team that beat New Zealand in Chicago.
The showdown between the globe's top two teams is drawing universal interest across the rugby world. With so many sub-plots in play, perhaps it would be easy to forget the significance of the match for Carbery.
The Munster fly-half lived in Auckland until the age of 11, and made his international debut for Ireland in Chicago two years ago – the country's first ever win over the All Blacks.
Carbery has fond memories of that clash in Soldier Field.
"It was my first cap so can't really forget that one," the 23-year-old said. "It was a pretty special first cap and they're one of the best teams in the world so we're going to have to be in top form come Saturday.
"The whole camp is pretty excited and knows how big of a challenge it's going to be but we feel like we've prepared quite well, so everyone is just looking forward to Saturday at this stage."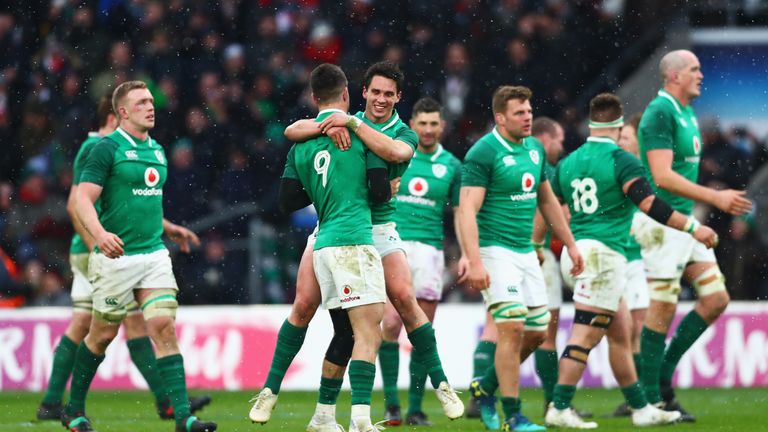 The Irish were emotionally charged in that victory two years ago, famously forming a figure of eight when facing the Haka in tribute to the late Anthony Foley.
"Any time you get to put on the green jersey is pretty special, you treat each week like a very special one," Carbery said. "Everything came together with obviously Axel's death and just the whole atmosphere of being around Chicago and the challenge of playing the All Blacks. Everything added into that moment."
Carbery held his nerve when introduced to help Ireland see out the game, ensuring he got a dream start to his international career. Since then, he feels he has grown as a player.
He said: "I suppose I've got a bit more experience. I've kind of been around camp and seen a few more things so I feel a bit more comfortable with everything and a bit more second nature. It probably makes my job a bit easier where I only have to focus on playing the game that I know and backing that I know everything else. It's definitely less stressful and a bit more enjoyable."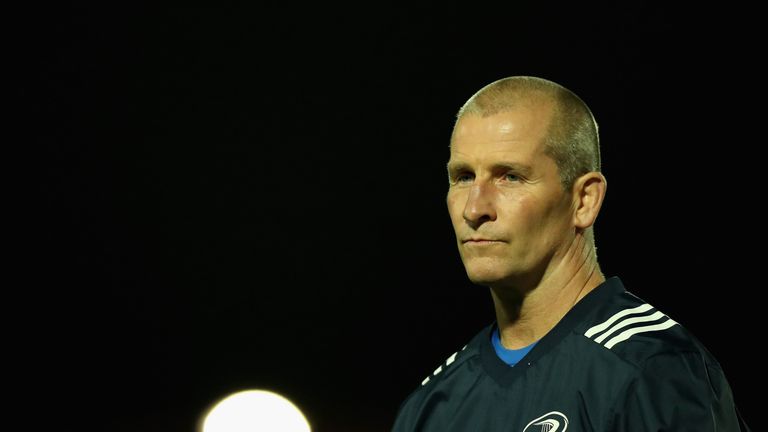 The former Leinster 10 knows just how bruising an encounter it's set to be on Saturday, given the attritional nature of the last time they played the world champions in the Aviva Stadium.
He said: "The way the All Blacks play, they're physical. I think the way international rugby is going at the moment, every week is going to be a battle. So, when we played Italy, they came out and smashed us, the same with Argentina.
"We know what to expect going forward and I suppose we want to bring physical but we want to bring our game on as well. We're preparing like we usually do and we're in a pretty good place right now.
"Over the years how close the games have been. In Chicago it was close and in the Aviva it was close, so we know it's going to be a close game and we just need to get our stuff right."
Ireland-New Zealand combined XV
Deputising behind Johnny Sexton, Carbery will likely be called upon at some point in the second half, and the challenge is to meet the intensity of the game head-on.
He said: "You have to have a look at the game and see how it's unfolding, what's the defence doing and obviously different scenarios when you come one, not to think of the score and time but rather just do the role and play the plays that's in front of you. We train under a good intensity so we are ready for situations like that. "
Source: Read Full Article