Ireland coach Joe Schmidt hails
Ireland head coach Joe Schmidt described Jordan Larmour's stunning man-of-match performance against Italy as "spectacular" .
The 21-year-old ran in a hat-trick of second-half tries and also created one for scrum-half Luke McGrath as he tore Italy's defence apart.
Ireland were 54-7 winners at Soldier Field and they largely had Larmour to thank as he provided the spark.
Larmour will now hope he has done enough to earn a start in Ireland's next game against Argentina in Dublin next weekend.
"Jordan managed to get on the ball a number of times and the way he set up Luke McGrath for his try in the first half [was great]," Schmidt said.
"I think John Cooney was looking for one right at the end, he chased him all the way but he didn't require him.
"I do think it was a pretty spectacular effort from Jordan and he'll be delighted with that. The first ball he took in the air was good as well.
"There's a few positional things that he's still working on and we wanted to spread his time across 15 and the wing. We know he can slot in at 13 as well."
Ireland captain Rhys Ruddock went on to say that Larmour was a special talent and explained how the players were constantly eager to get him on the ball.
"It's unbelievably exciting," Ruddock said. "Every time he gets the ball, he's looking for opportunities.
"It's just hard to keep up with him at times as a back row, we need to be on his shoulder to support him, but luckily he didn't need too much help when he got those opportunities.
"He's a quality player and it's good to have him in your team."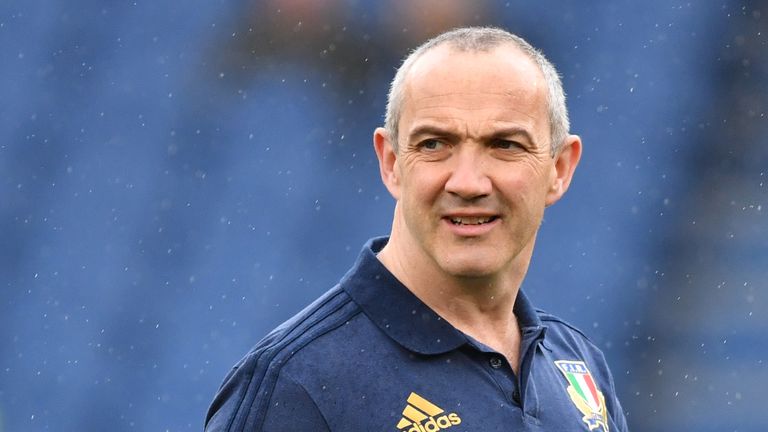 Disappointed Italy boss Conor O'Shea, who lost against the country of his birth, insisted his younger players will learn from the tough experience.
"We're playing against an outstanding rugby team," O'Shea said. "They're second in the world for a reason. They've got depth in all their provinces for a reason.
"At 14-7 at half-time there's an opportunity if you execute properly to change the mentality of everybody; change the mentality of you and change the mentality of the opposition.
"Against a side that has got huge game-breakers, we gave them a present of 14 points to go 28-7 down.
"We have to learn and we have to become better. The younger guys will learn a lot from that."
Source: Read Full Article