F1 news LIVE: 'Superhero' Lewis Hamilton set to get 'spicy machinery' after Qatar Grand Prix win
Lewis Hamilton took another big step to hauling in Max Verstappen as a gripping battle for the Formula One world title neared a conclusion after the Qatar Grand Prix.
The seven-time world champion is now within eight points of the Dutch driver after an excellent drive that saw him dominate from start to finish after claiming pole position with a sublime qualifying performance.
Verstappen did his best to limit the damage though, rising from seventh on the grid after a five-place penalty to finish second, while also salvaging his day further with a valuable late point added for the fastest lap. There was some nostalgia too, as Fernando Alonso claimed a first Formula 1 podium in seven years to deliver for Alpine, doing enough to seize the highest rating in Indy Sport's Qatar Grand Prix driver ratings.
Verstappen appeared to be upbeat after the race, perhaps seizing a morale victory with the additional bonus point for the fastest lap: "Our starting position was a bit compromised but luckily we had a really good start. I got quite quickly back to second and to get the fast lap was very nice. It's going to be difficult to the end but that's nice, it keeps things exciting. This track is a lot of fun to drive. it's really quick. I feel good, it's going to be a tight battle until the end."
Here's all the latest F1 news and reaction from Qatar as the builld-up to Saudi Arabia begins:
Recommended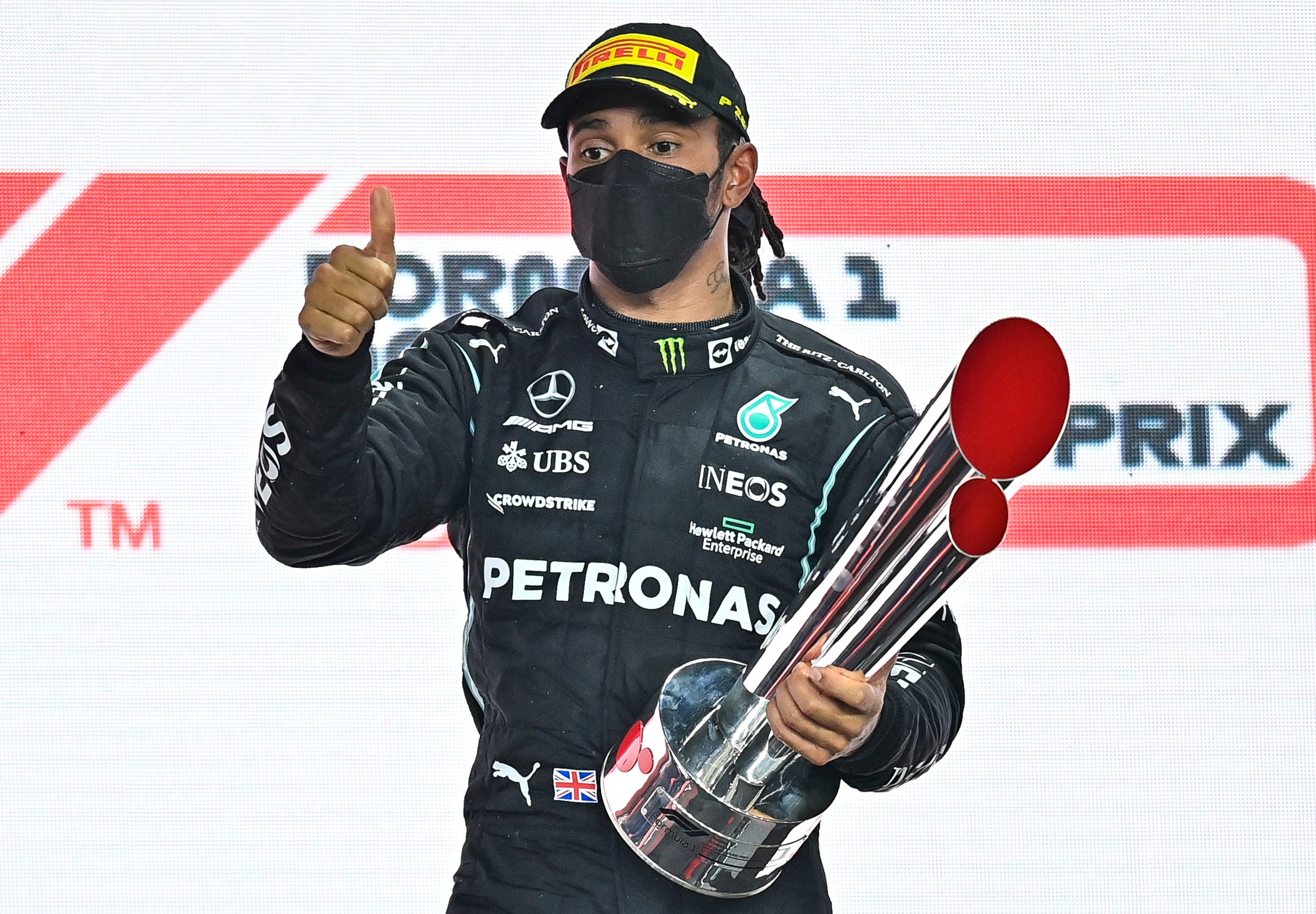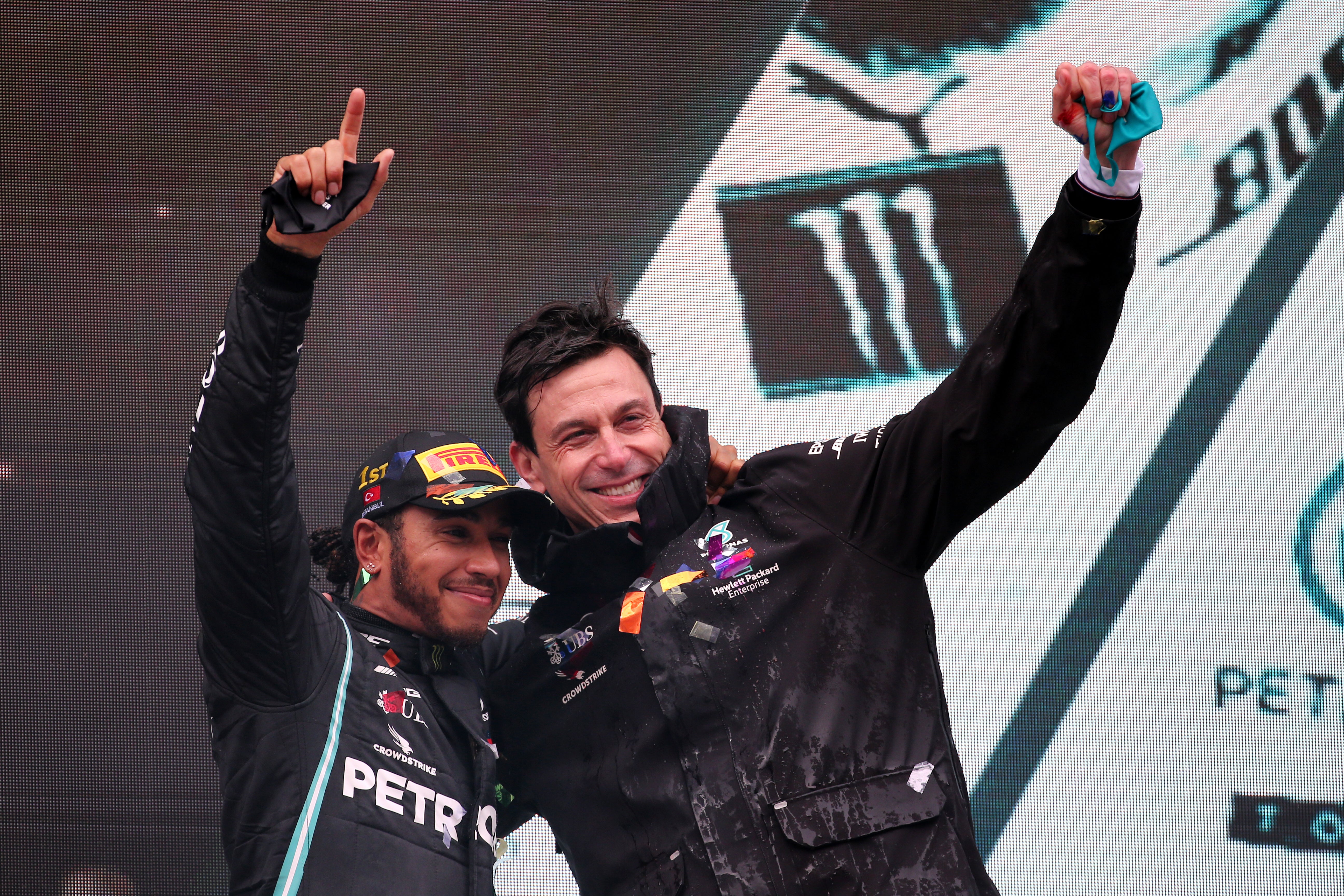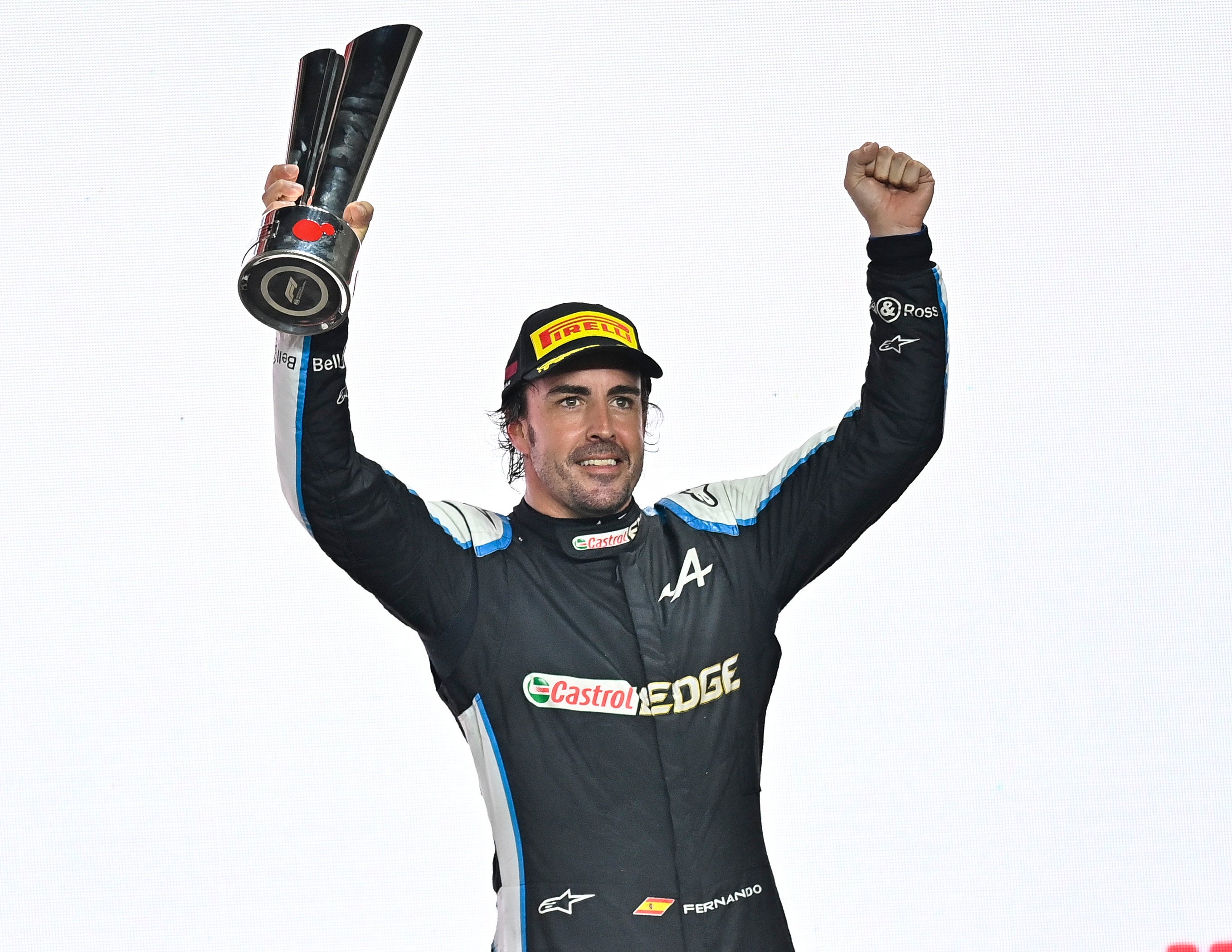 Ocon says he made crucial different in Alonso podium battle with Perez
Esteban Ocon believes he paid back a favour he owed to team-mate Fernando Alonso by costing Sergio Perez 2.5s as the Mexican charged through the field and tried to steal the Spaniard's third-place.
Frenchman Ocon won his first ever grand prix in Hungary earlier this year after Alonso delivered a masterful defensive performance to block Lewis Hamilton's progress, preventing the Mercedes from catching up to Ocon and second-placed Sebastian Vettel before the chequered flag.
Alonso pleaded over the team radio for Ocon to "defend like a lion" against Perez after the Red Bull driver made an unexpected second stop, and the 25-year-old believes his intervention made a difference after Alonso finished just over 2s clear of Perez.
"I tried to do the best that I could against Perez and I made him lose a good two, two-and-a-half seconds I think in that defence," Ocon told Sky Sports F1. "But the thing is the straights are longer here than in Budapest unfortunately so it was not as easy to defend against a Red Bull with new tyres."
Alonso celebrates after "finally" making it back to the podium
Fernando Alonso has been busy celebrating his first podium in seven years after securing third-place at Losail on Sunday, even apologising to his fans online for taking too long to post a joyous photo.
The Spaniard's happiness and relief were palpable post-race, though he was quick to make sure things didn't go overboard. "Obviously the win is the win, so [a podium] cannot rank too high," he explained to Sky Sports afterwards. "But this is like… finally!"
Norris bemoans McLaren's loss of ground to Ferrari
Lando Norris has bemoaned McLaren's tyre misfortune in Qatar and is frustrated by the ground lost to Ferrari in the battle for third place in the constructors' championship.
The 22-year-old drove a strong race and was in fourth with eight laps to go when the pitwall spotted signs of a slow puncture and brought him in for a fresh set of tyres. That dropped the Briton to 11th, before he eventually recovered to ninth to take two points.
With team-mate Daniel Ricciardo outside the points for a third successive race, that means Ferrari were able to increase the gap in the standings by eight points, thanks to Carlos Sainz and Charles Leclerc's respective seventh and eighth-place finishes.
"It was a puncture," said Norris to the press afterwards. "I heard quite a few people punctured so there was an obvious problem going round. Nothing we can do. I think the team did a pretty good job, but we could have done much better. I think we deserved a lot more today, we could have been P4 today at least. We should have out-scored Ferrari and closed the gap a little bit.
Alpine chief reveals how close Alonso was to losing out on podium
Fernando Alonso's podium at Qatar came as a surprise to the man himself and his team as well as fans around the world.
The Spaniard started third after demotions for Valtteri Bottas and Max Verstappen, and took full advantage by passing Pierre Gasly for second early doors before holding off his rivals to maintain third once Verstappen had gone through.
He managed to make a one-stop work by nursing heavily worn hard tyres towards the end of the stint, and Alpine has now revealed it was tough-and-go between podium and puncture at the very end.
"Everybody really worked hard to make that tyre last until the last few laps, so yeah, it was stressful," Alpine executive director Marcin Budkowski told the media. "We knew if we stopped we wouldn't get anything. We managed these tyres quite early, but also we understood that avoiding the kerbs was key and we instructed our drivers to do that.
"On the last lap I saw all the mechanics jumping on the grid, I was like 'no, no, no, there is a few more corners left'. Just because we… honestly it was a question of a few corners whether we would make it or not."
Vettel blames Bottas for poor Qatar start
Sebastian Vettel has blamed his own drop down the order at the start of the Qatar Grand Prix on Valtteri Bottas' dreadful start up ahead.
The Finn struggled with wheel spin off the start and slipped down to 11th from sixth as he was passed by the likes of Esteban Ocon and Sergio Perez, but Vettel could not make the same move because of he Mercedes' positioning and fell to 17th place. The German drove a strong recovery from there, though, and took a single point for finishing tenth.
"I had nowhere to go," the four-time world champion told the press after the race. "The cars in front of me could pass [Bottas], and I was the first in line who then had to get off the accelerator. I lost the rear end and had to open the steering, otherwise I would have spun. And then actually all the cars were through."
Stroll welcomes "great" weekend for struggling Aston Martin
Lance Stroll has welcomed a "great result" for Aston Martin, after he took an impressive sixth for the Silverstone-based squad in Qatar.
The Canadian started the Grand Prix in 12th but executed a one-stop strategy perfectly to capitalise on the solid race pace of his car, and scored his best result since finishing on the podium at Sakhir a year ago when the team was still known as Racing Point.
"It was a great result, and a great race," Stroll told the media at Losail. "The car was really good today. We had a good start, got by [Yuki] Tsunoda in the first stint and then we started to catch the group ahead, [Esteban] Ocon, [Carlos] Sainz – and we undercut Sainz for P6. So we really had good pace and I was able to attack every lap and the car was feeling good."
Sainz's race compromised by radio problems
Carlos Sainz looked like a contender for a podium in Qatar before lights out, with the Spaniard starting in fifth after demotions for Max Verstappen and Valtteri Bottas, with the advantage of going out on the more durable medium tyres compared to the softs those ahead were using.
But the Ferrari dropped back throughout the race, lacking pace throughout, and the 27-year-old ultimately wound up finishing seventh, one place ahead of team-mate Charles Leclerc.
Radio communication problems meant that Sainz could not hear his race engineer's instructions clearly, and he missed the call to pit when the time came to execute his one-stop strategy, meaning he came in a lap later than planned.
"We need to review what happened there with the radio because I didn't hear the box call and maybe we lost out a bit by that call," Sainz told reporters afterwards. "But it's been a bit of a boring race for me because we were very concerned about the tyres and I was saving tyres all race, thinking about that front left that was giving so many headaches to other teams."
Hamilton getting "right back to work" as title fight heats up
Lewis Hamilton says he going straight "back to work" after taking victory at the inaugural Qatar Grand Prix and reducing Max Verstappen's advantage in the standings to eight points.
The seven-time world champion enters the final two races — the first another debut event at Jeddah, a Red Sea town in Saudi Arabia, before the finale at Yas Marina in Abu Dhabi — in scintillating form having taken one of the greatest victories of his career in Brazil before a comfortable win at Losail.
The 36-year-old told Sky Sports F1 he feels "fitter than ever" on Sunday evening, and sent a positive message to his Twitter followers afterwards.
Qatar Grand Prix: Lando Norris sounds off on Pirelli
"You don't expect your tyre to fail, especially when you're on the hard compound. We weren't even that far into the stint, about 20 laps I think. The tyre should be able to last much longer than 20 laps," Norris told Motorsport.com
"If there had been a wall, it really could have been a lot more dangerous. They just need to make better tyres. It's dangerous for us as drivers.
"We risk our lives every time, but if we can't even just drive a Formula One car around the track, what can you do?"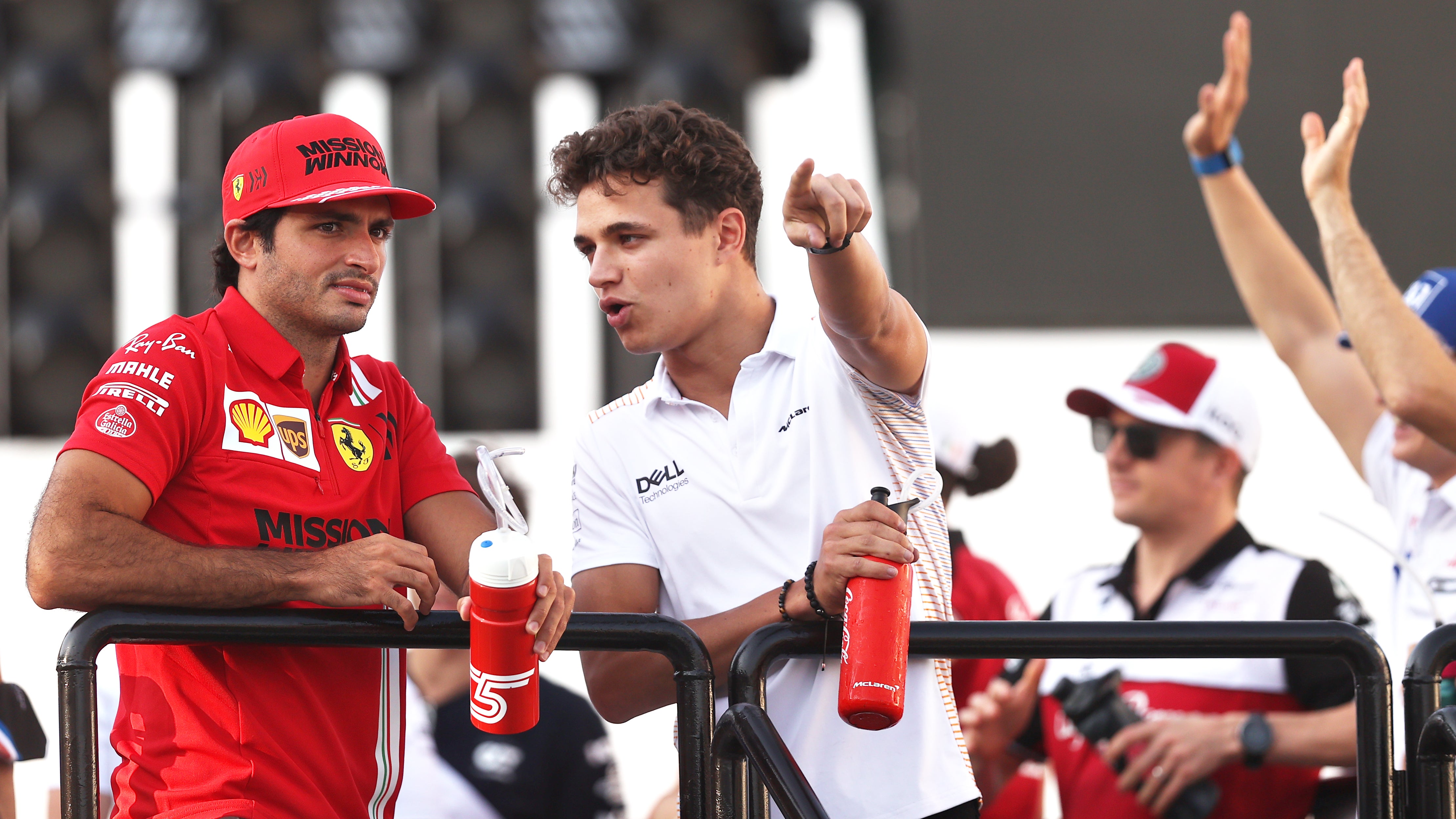 F1 drivers' championship: Lewis Hamilton relishing 'pressure' in title race with Max Verstappen
"I'm loving it. I love the close battle, the pressure, the demands it puts on you and the whole team.
"So I thoroughly enjoyed it but these next two races need even better performance, so we'll be bringing our 'triple A' game for those ones."
https://www.instagram.com/p/CWjOpUGgVZK
Source: Read Full Article