Week 15 NFL fashion files: The best entrances, outfits and cleats
Welcome to Week 15 of the NFL season, which includes a continuation of the "My Cause, My Cleats" initiative, in which the league loosens its tie a bit and lets players wear custom-designed footwear in support of charities of their choice.
But it's not just the on-field garments with which we're concerned here. We've also got a roundup of the best pregame threads, entrances and more.
He won't be able to wear these in the game, but Stefon Diggs showed off a "Cleats of the Year" candidate in warmups:
It's been an up-and-down season for the Chargers on the field, but they're bringing strong fashion game this week:
Matt Ryan and Justin Hardy have some fresh new cleats for Week 15:
Kansas City Chiefs speedster Mecole Hardman is into the holiday spirit with the snow flying at Arrowhead Stadium today, and he's got the sweater to prove it:
Patrick Mahomes, the man throwing Hardman the football, will be supporting his charity, 15 and the Mahomies, with his cleats today:
And before we leave K.C., it's a pregame snowball fight!
In Cincinnati, Bengals linebacker Germaine Pratt is throwing it way back with a Ken Griffey Sr. Reds jersey:
These won't be worn during the game, but Odell Beckham Jr. has some majestic LSU-inspired cleats he'll be wearing in warm-ups today:
Check out this cool entrance by Za'Darius Smith into the vaunted frozen tundra of Lambeau Field:
The Texans have been continually superb with their pregame fashion this season, and Week 15 is no exception:
This could be Eli Manning's last start at MetLife Stadium: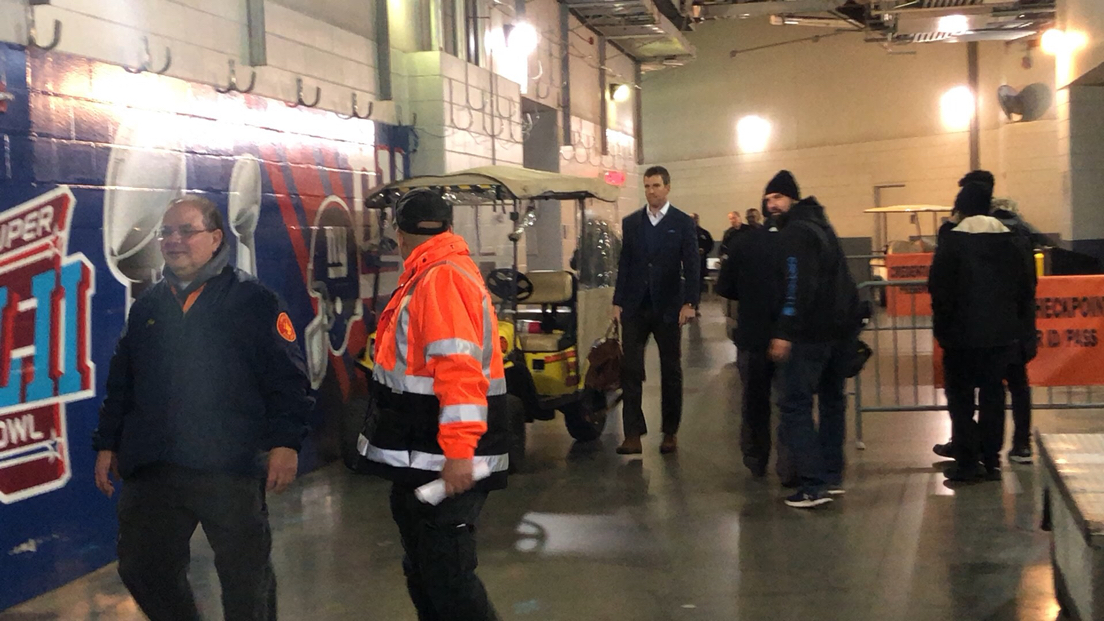 ESPN Staff Writer
Tom Brady and the Patriots' offense look to get back on track with a game in Cincy today: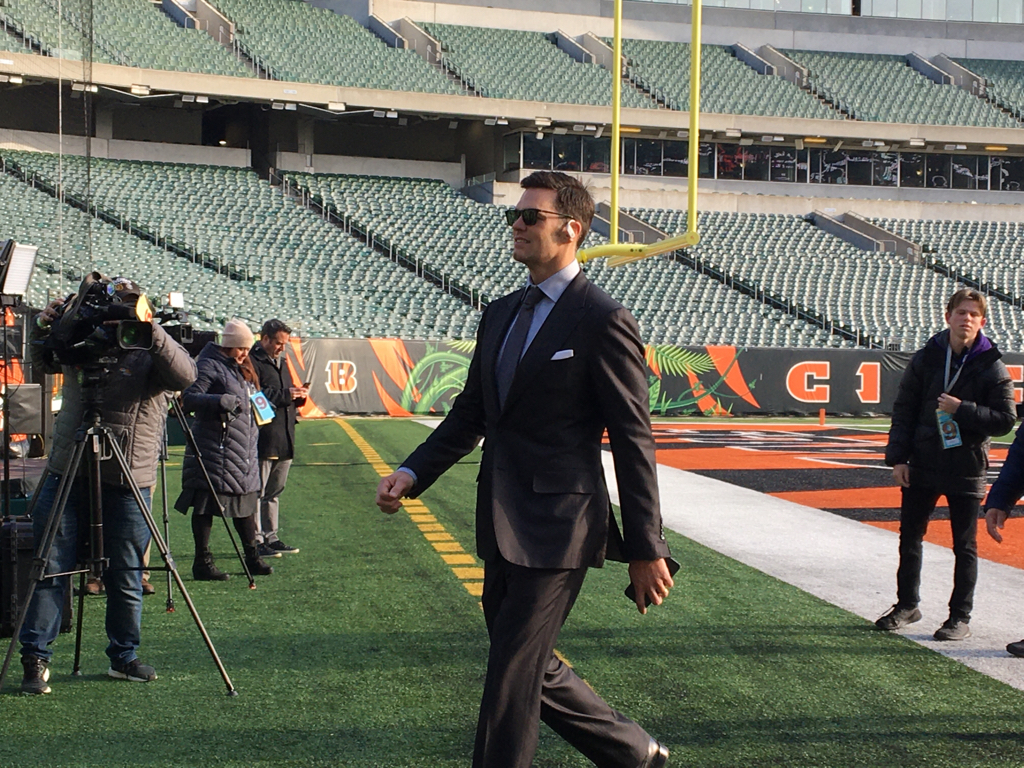 ESPN Staff Writer

Source: Read Full Article