UCF fans say 'College GameDay' asked them to cover sign featuring Kirk Herbstreit
UCF fans were upset with comments made by ESPN analyst Kirk Herbstreit during last week's edition of "College GameDay," so they arrived in full force Saturday to express their displeasure.
A group of Central Florida fans arrived in Jacksonville, Fla., site of this week's featured Florida vs. Georgia matchup, with several signs to support their university, and one sign ended up getting plenty of screen time on the broadcast. The sign featured an unflattering photo of Herbstreit while wearing a UCF "national champs" hat.
SN Q&A: Kirk Herbstreit says Ohio State on 'outside looking in' at CFP
The sign was positioned right next to Herbstreit on GameDay's camera angle when it features the analyst.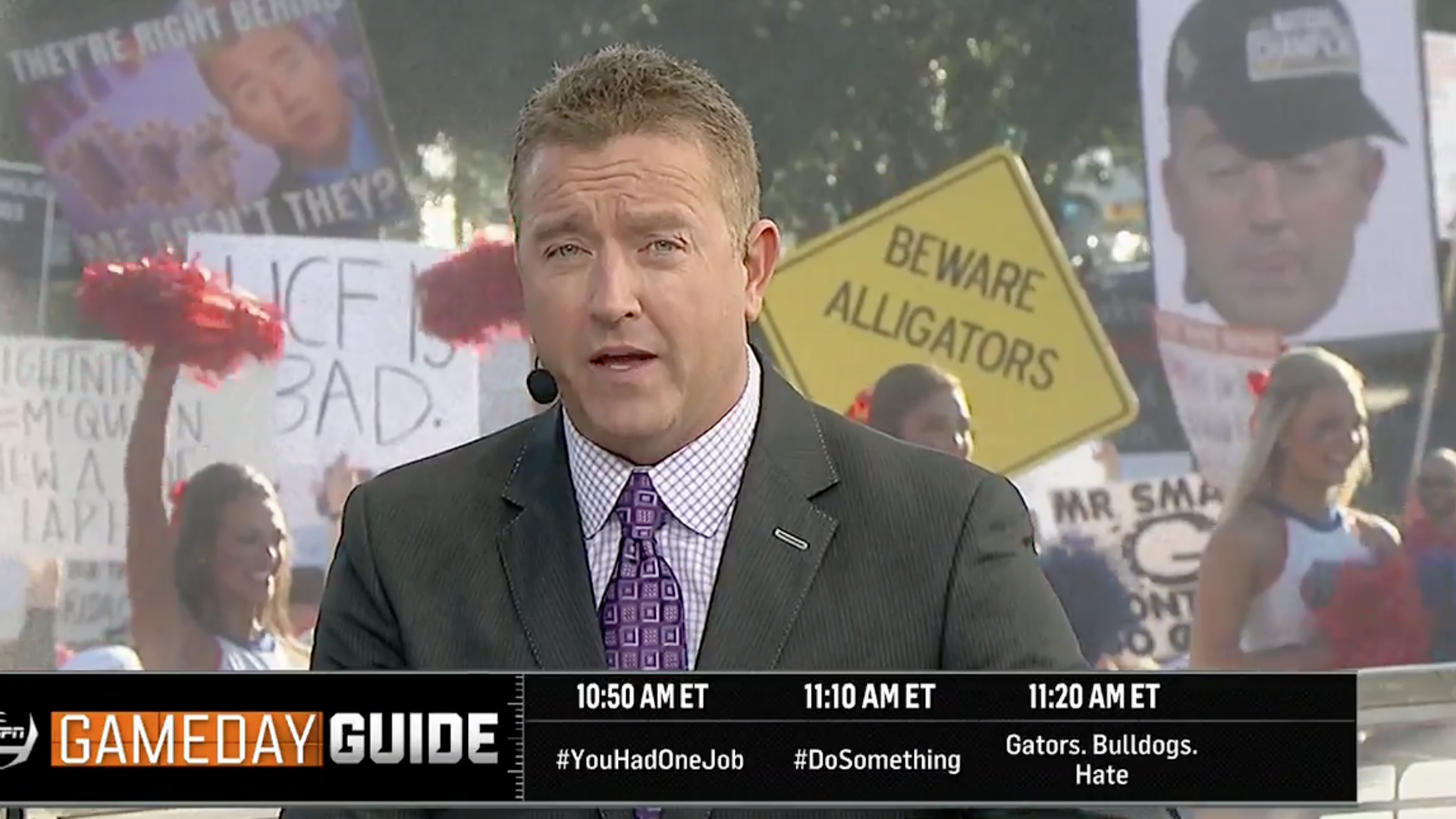 People watching the broadcast noticed the sign, and laughed. It remained visible for awhile before it became apparent that the sign was now covered. A person who was part of the group confirmed they were required to cover up the sign.
Yes GameDay Staff requested we take it down.
The sign wasn't removed, but it was changed.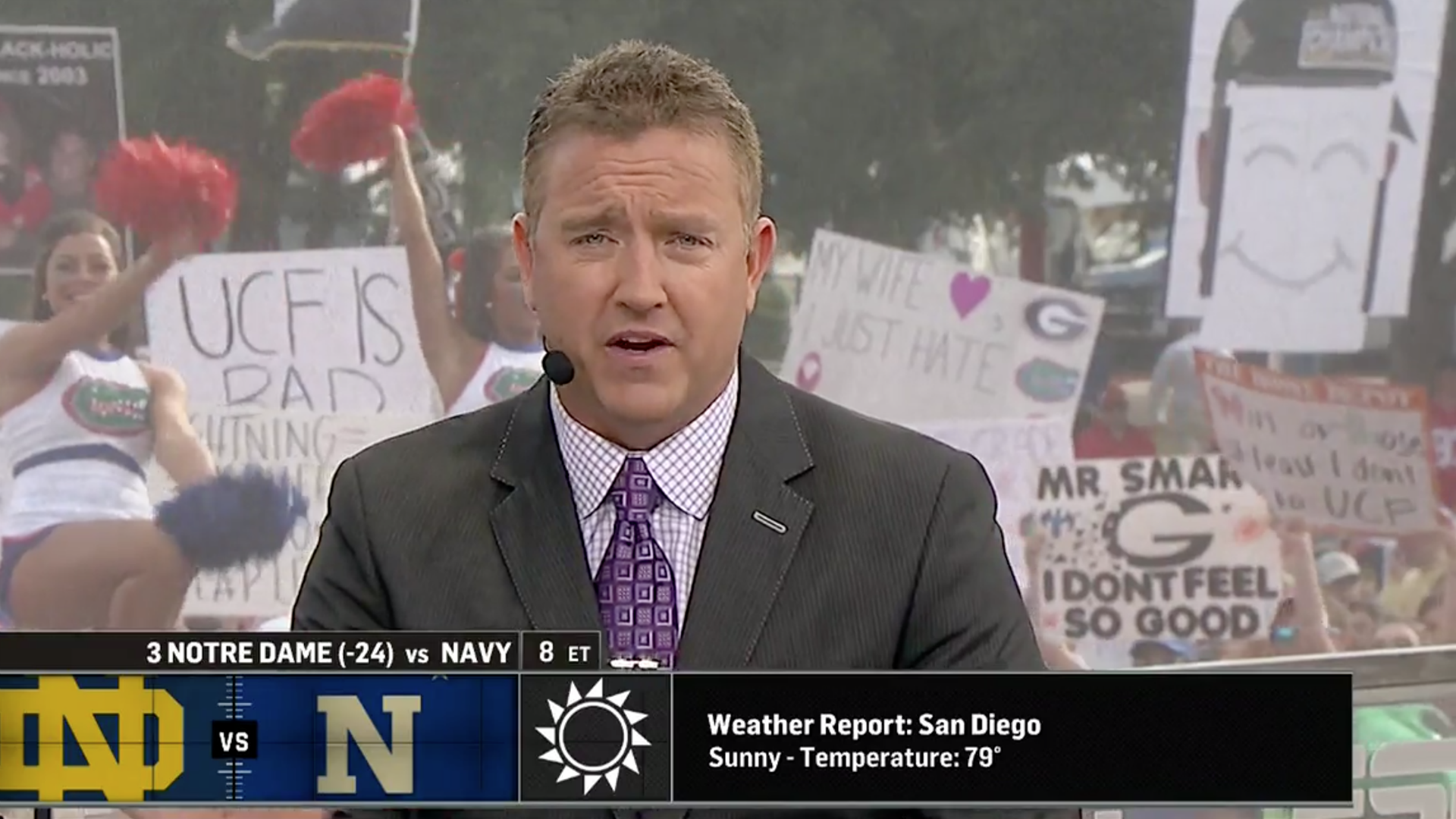 Herbstreit's face was no longer visible, but the rest of the sign remained intact.
It's unclear whether Herbstreit had an impact in the removal of the sign, or if GameDay producers made the call. The sign again appeared, uncovered, toward the end of the show.
Either way, it's clear that UCF fans were not happy with how the analyst criticized their team a week ago. 
"Why are we focusing on just UCF when it comes to the Power 5 because I think there are other teams out there that are as deserving or more deserving?" Herbstreit said during the telecast a week ago. "You need to play somebody in order to be rewarded. UCF, you need to not just be worried about being undefeated and trying to get in the top four, you need to look behind you at teams like Utah State, Appalachian State, Fresno State. These teams, on paper, which is what you want to look at a lot of times, are better than UCF and more deserving than UCF."
Just add Herbstreit vs. UCF fans to the long list of college football rivalries.
Source: Read Full Article