Oakland Raiders cornerback Dominique Rodgers-Cromartie announces retirement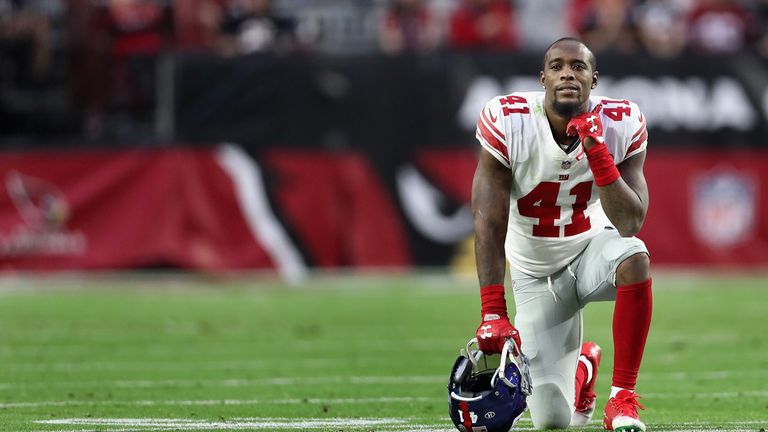 Oakland Raiders cornerback Dominique Rodgers-Cromartie has announced he is retiring halfway into his 11th NFL campaign.
The 32-year-old defensive back played in Super Bowls with the Arizona Cardinals, who made him the 16th overall pick in the 2008 NFL Draft, and Denver Broncos.
"Today I retire, today my NFL journey ends, and I thank God for keep(ing) me all these years," Rodgers-Cromartie wrote on Instagram.
"A kid with one kid and no college offers lasted 11 years in the NFL. I played in Super Bowls, pro bowls, (and) did many more in this league.
"I'm at peace with my decision. Y'all may not understand and that's kool!!!"
Rodgers-Cromartie also played for the Philadelphia Eagles and New York Giants, earning Pro Bowl honours in 2009 with Arizona and 2015 with the Giants.
He retires with 447 tackles, 30 interceptions, seven forced fumbles and 147 pass deflections.
In seven games for the Raiders this season, Rodgers-Cromartie made eight tackles and deflected two passes. At 1-6, the Raiders have the worst record in the American Conference.
Source: Read Full Article