Giants Trade Damon Harrison, Prepare For Long Winter Of Tanking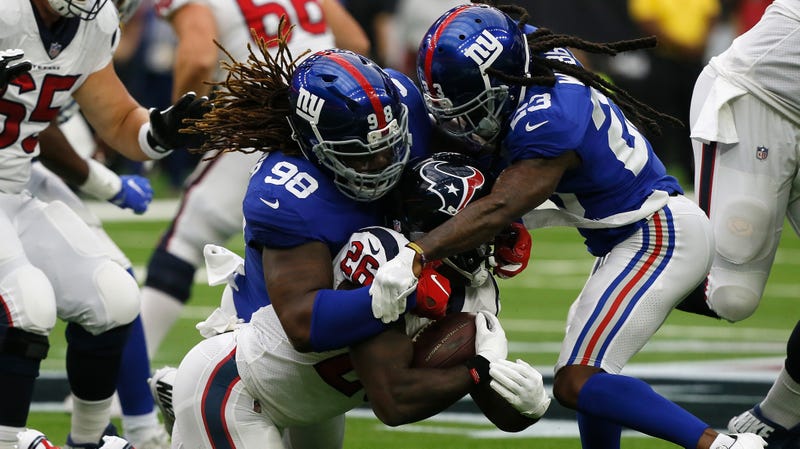 The NFL trade market has been unusually active in the days leading up to this year's deadline, thanks in large part to the willingness of the crap-ass Raiders and Giants to spend the rest of the season tanking. The Giants began their march to the toilet yesterday when they traded cornerback Eli Apple for picks, and continued it this morning by trading defensive tackle Damon Harrison for a fifth-rounder.
Harrison is one of the best defensive tackles in the league, and he had just signed a five-year, $46 million deal with the Giants before the 2016 season. But that happened back when the team hadn't yet noticed what a corpse Eli Manning had become, and things are very different now.
The Giants are 1-6 and now their goal is to lose enough games to get themselves in position to draft Manning's replacement next spring. It must be a really fun to be Saquon Barkley and Odell Beckham, Jr. right now.
Source: Read Full Article