Spencer Dinwiddie Inspired To Greatness By "Hoodie Kermit"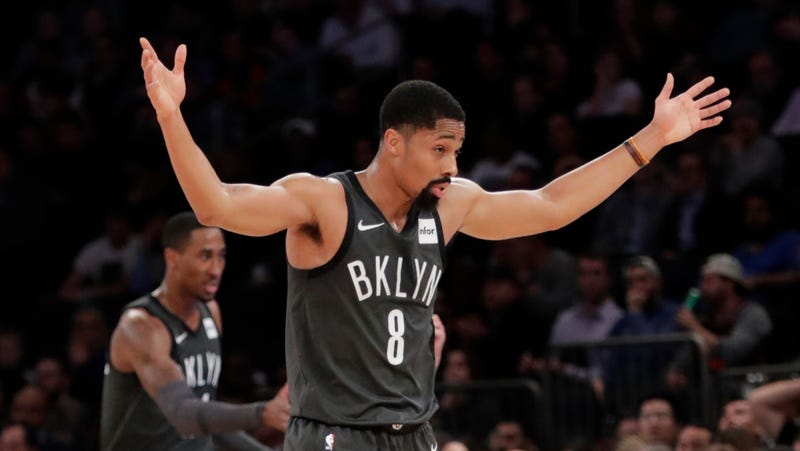 Spencer Dinwiddie scored 13 points after about the three-minute mark of the fourth quarter of Brooklyn's Wednesday night win over the Pistons, including a four-point play, two clutch game-tying threes, and the eventual overtime game-winner. It was a virtuosic finish for a fun and underrated player:
After it was over, Dinwiddie was asked about that ballsy step-back three he buried over Andre Drummond to win the game, and his explanation is delightful:
Ah yes, "Hoodie Kermit," that devilish character we all know and love. I don't know why this cracks me up so much. The character's name is Constantine, and he's an extremely funny villain in the movie Muppets Most Wanted. I don't require that anyone know that—it's totally not important to understanding the meme, which might as well be known as the Hoodie Kermit (or Evil Kermit) meme. But "Hoodie Kermit" sounds like the name of an extremely off-brand Constantine costume that you buy at a popup Halloween store on October 29, and I very much enjoy the image of this low-rent replacement whispering "nah shoot the step-back three" in Spencer Dinwiddie's ear in the closing seconds of an NBA basketball game. Okay, carry on.
Source: Read Full Article