Philadelphia 76ers Markelle Fultz out until shoulder exam
Markelle Fultz is heading back to a specialist for an exam on his injured shoulder and will not return for the Philadelphia 76ers until he is cleared.
The No 1 pick in the 2017 NBA Draft was benched on Monday in favour of TJ McConnell after playing only seven minutes.
Fultz met with reporters after the game and did not mention his shoulder or hint at any other injury.
Head coach Brett Brown said he did not know how the rotation would work out moving forward.
However, Fultz's agent, Raymond Brothers, told several media outlets the issue is the shoulder.
Fultz missed most of his rookie season with a shoulder injury.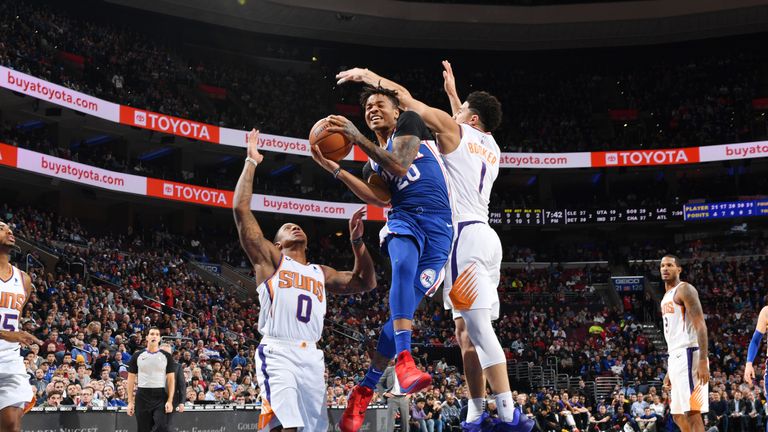 It is not known whether the 76ers and Fultz are in agreement on the need for the exam.
"You definitely want to go out there and compete," Fultz said on Monday night.
"I'm a competitor. But, at the end of the day, coach made a decision to do that, so I have to live with it.
"My mindset is just, when I step on the court, go out there and play. But while T.J. is out there, I'm rooting for him.
"It's not like I'm sitting on the bench pouting or anything. I want to be out there, but I'm going to root for my teammates."
Source: Read Full Article