LeBron James wins first game with Los Angeles Lakers in rout of Phoenix Suns
LeBron James won his first game with the Los Angeles Lakers, finishing with 19 points, seven rebounds and 10 assists in a 131-113 road victory against the Phoenix Suns on Wednesday.
Game leaders
Los Angeles Lakers
Points: Lance Stephenson – 23
Assists: LeBron James – 10
Rebounds: Lance Stephenson – 8
Phoenix Suns
Points: Devin Booker – 23
Assists: Devin Booker – 7
Rebounds: Deandre Ayton – 11
Lance Stephenson had 23 points, eight rebounds and eight assists off the bench, and JaVale McGee led five starters in double figures with 20 points. Kyle Kuzma scored 17 points and Josh Hart made his first start of the season for Los Angeles and scored 15.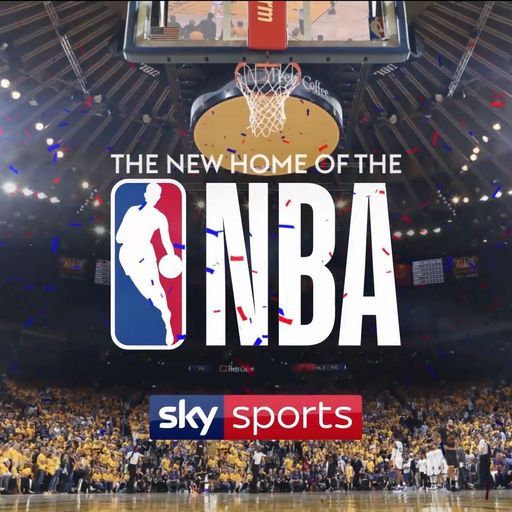 Follow Sky Sports NBA on Twitter
See the NBA's best plays and stay up to date with the latest news
Phoenix guard Devin Booker scored 23 points before leaving with a strained left hamstring late in the third quarter. Deandre Ayton had 22 points and 11 rebounds, and Tyson Chandler had 14 points and 11 rebounds off the bench.
James had 10 points and five assists in the second quarter to help the Lakers outscore the Suns 44-24 and take a 76-54 lead into the half.
Los Angeles took their first double-digit lead on a basket by Stephenson with 9:30 left in the first half, and Hart's steal and layup made it 63-43 with 3:51 remaining.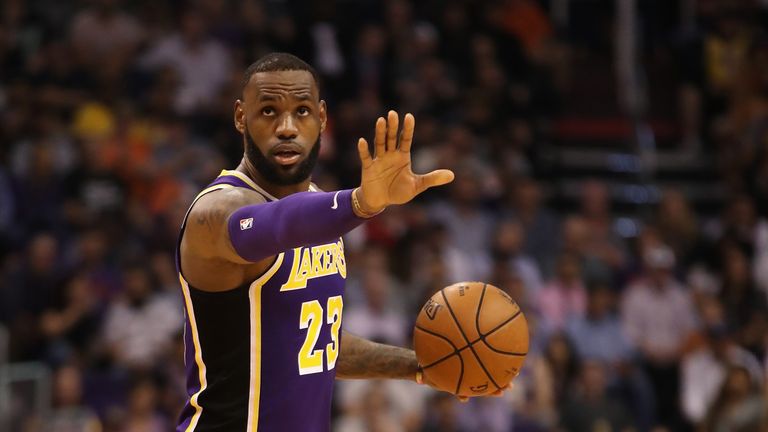 James drove to the basket in the final seconds, grabbed his own rebound off the glass and put it in with 2.4 seconds on the clock, give Los Angeles their biggest lead heading into the break.
Phoenix could only get as close as 17 points in the third quarter before the Lakers took a 106-86 lead into the fourth, when James sat out.
Los Angeles finished with 34 assists and eight turnovers while shooting 51.5 per cent from the floor.
The Lakers were without starting small forward Brandon Ingram and starting point guard Rajon Rondo, who were serving the second game of suspensions for their roles in a fight on Saturday night against the visiting Houston Rockets. Ingram was suspended four games and Rondo for three.
Booker, who became the second Phoenix player to score at least 25 points in the first three games of a season, made his first three shots to help the Suns to an early 8-2 lead, but the Lakers eventually took a 32-30 advantage heading into the second quarter.
Wednesday night's scores
Sky Sports is the new home of the NBA in the UK with live coverage throughout the week, including selected live games free to all Sky subscribers via Sky Sports Mix.
And www.skysports.com/nba will be your home for news, reports, video and features throughout the season while you can follow us @SkySportsNBA
Source: Read Full Article