Jimmy Butler uncertainty hangs over Minnesota Timberwolves during west coast road trip
Still mired in uncertainty, the Minnesota Timberwolves circus has headed west as they continue their five-game road trip at Staples Center against the Los Angeles Lakers, writes Sam Johnston.
All-Star guard Jimmy Butler is still trying to force his way out of Minnesota, head coach Tom Thibodeau is still trying to keep him, while young duo Karl-Anthony Towns and Andrew Wiggins remain inconsistent.
Few expected Butler, who handed in a trade request just weeks before the start of the season and has informed Thibodeau he will leave next summer when his contract expires, to still be in Minnesota after 11 games.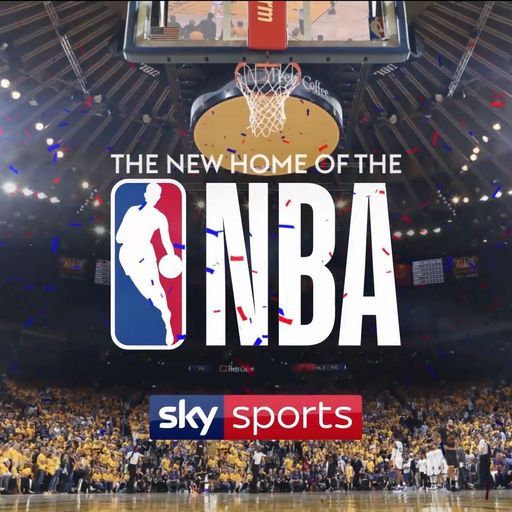 Get NBA news on your phone
Want the latest NBA news, features and highlights on your phone? Find out more
However, the absence of an offer that Thibodeau – who is also the Timberwolves president of basketball operations, giving him control over trades – deems acceptable has led to a stalemate, which has seen Butler somewhat awkwardly turning out alongside the team-mates he wants to escape.
Watch Minnesota Timberwolves @ Los Angeles Lakers
Live on Sky Sports Arena, Thursday 3:30am
Butler held himself out as the Timberwolves beat the Utah Jazz on Wednesday night, fuelling speculation he may sit out indefinitely in a bid to force his exit. However, he then stated his intention to play against the Warriors although, after that, his "availability will be determined on a game-by-game basis", according to The Athletic.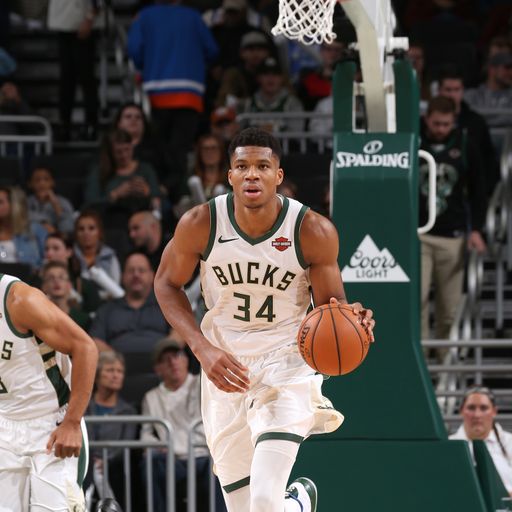 Bucks @ Clippers free live stream
Watch the Bucks take on the Clippers via our free live stream on Saturday at 8:30pm
Butler scored 21 points against the Warriors, sat out against Portland and added 20 more against the Clippers. The Timberwolves lost all three games by double-figure margins.
While the situation has not appeared to bother the four-time All-Star, who is averaging 22.0 points per game, the same cannot be said of his team-mates.
The Timberwolves' pair of former No 1 Draft picks and supposed future of the franchise, Towns and Wiggins, continue to fail to justify their maximum contracts, which perhaps crucially pay them more money than Butler currently earns.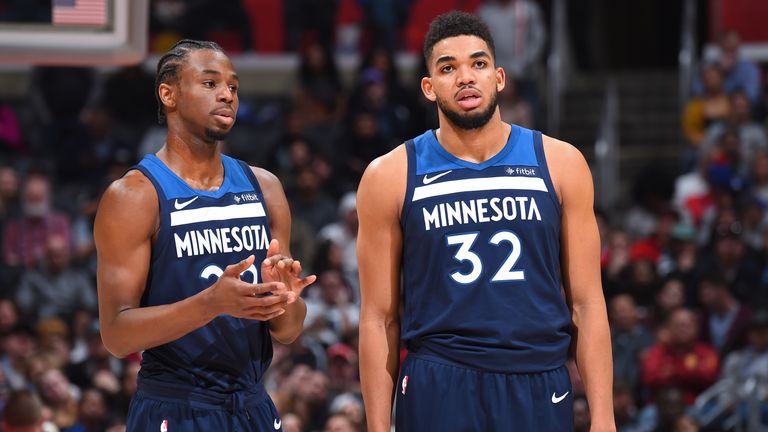 Wiggins has divided opinion across the league for a while and eyebrows were raised when the Wolves made such a large financial commitment to him a year ago. His regression since that moment has seen his points-per-game average drop from 23.6 in 2016-17 to 17.7 the following campaign.
While Butler's arrival and offensive dominance was bound to cause some drop-off in Wiggins' numbers, the 23-year-old Canadian appears to have failed to pick up any of Butler's defensive skills, work rate or toughness, as the organisation might have hoped.
In contrast to Wiggins, there were no doubts over Towns, not a year ago anyway. In an annual survey in which NBA general managers partake, Towns was voted the player they would most like to build a franchise around in October 2017. A year – with Butler – later, he received no votes.
While that in part could be explained by the astounding improvement of Milwaukee Bucks' star Giannis Anteteokounmpo, who dominated this year's survey, there are still areas of concern around Towns.
The 22-year-old center has made a slow start to this season with his averages dropping from 21.3 points and 12.3 rebounds per game last year, to 18.8 and 10.3 so far this campaign.
Towns showed he can flourish alongside Butler with 25 points and 16 rebounds in the eye-catching victory over LeBron James's Lakers, but these instances have been few and far between, largely due to the younger man's inconsistency.
In terms of the young duo's numbers and development, it's fair to say Butler departing might not be the worst thing. However, the problem is, as Butler reportedly shouted when he finally showed up to training camp days before the start of the season, they cannot win without him.
Not only was Butler's value highlighted by the Timberwolves ending a 13-year playoff drought in his first season, but the team were 37-22 with him and 10-13 in his absence. Thibodeau is all too aware of this and would appear to be wary of the consequences losing Butler will have on the team's results – and his own job security.
However, with the crowd at Minnesota's Target Center booing Thibodeau and Butler before every game, the optics are not great and owner Glen Taylor could take the decision out of the coach's hands at any moment.
Butler's recent absences have been reported to be the beginning of his latest play to force a trade. However, both Butler and Thibodeau swiftly dismissed that notion.
With their clash with the Lakers nationally televised in the US, there is no better opportunity for Butler to showcase his talents to teams thinking about making a renewed bid to acquire him. For that reason, let alone the chance to go up against LeBron James, it's within everyone's interests to have him on the court.
With a number of potential Butler suitors, most notably the Houston Rockets, having made slow starts to the season, a starring performance from the 29-year-old against the Lakers could tempt one of them into pushing the button.
The Timberwolves' road trip ends on Friday night at Sacramento. Whether Butler is on that flight home is just as uncertain as the Timberwolves' fragile future.
Wednesday night's games
On Saturday, November 10, you will be able to follow the Milwaukee Bucks @ Los Angeles Clippers, also available on a free live stream, from 8:30pm on skysports.com and the Sky Sports app.
Sky Sports is the new home of the NBA in the UK with live coverage throughout the week, including selected live games free to all Sky subscribers via Sky Sports Mix.
And www.skysports.com/nba will be your home for news, reports, video and features throughout the season while you can follow us @SkySportsNBA
Source: Read Full Article