Jon Jones: UFC champion takes spray paint cans from protestors 'destroying' Albuquerque
UFC light heavyweight champion Jon Jones grabbed spray paint cans from protestors in Albuquerque, New Mexico on Sunday as the fallout from the death of George Floyd continued.
Floyd was a black American who died at the age of 46 in Minneapolis a week ago after a police officer knelt on his neck for over eight minutes.
The incident has sparked nationwide marches and protests in the United States, as well as marches in cities in other countries around the world, including London in England.
Download the new Independent Premium app
Sharing the full story, not just the headlines
In a video uploaded to his Instagram on Sunday, Jones can be seen interacting with protestors on the streets of his adopted hometown of Albuquerque, repeatedly telling two men: "Give me the spray can."
The caption to Jones' video reads: "Is this s*** even about George Floyd anymore?!? Why the f*** are you punk ass teenagers destroying our city!??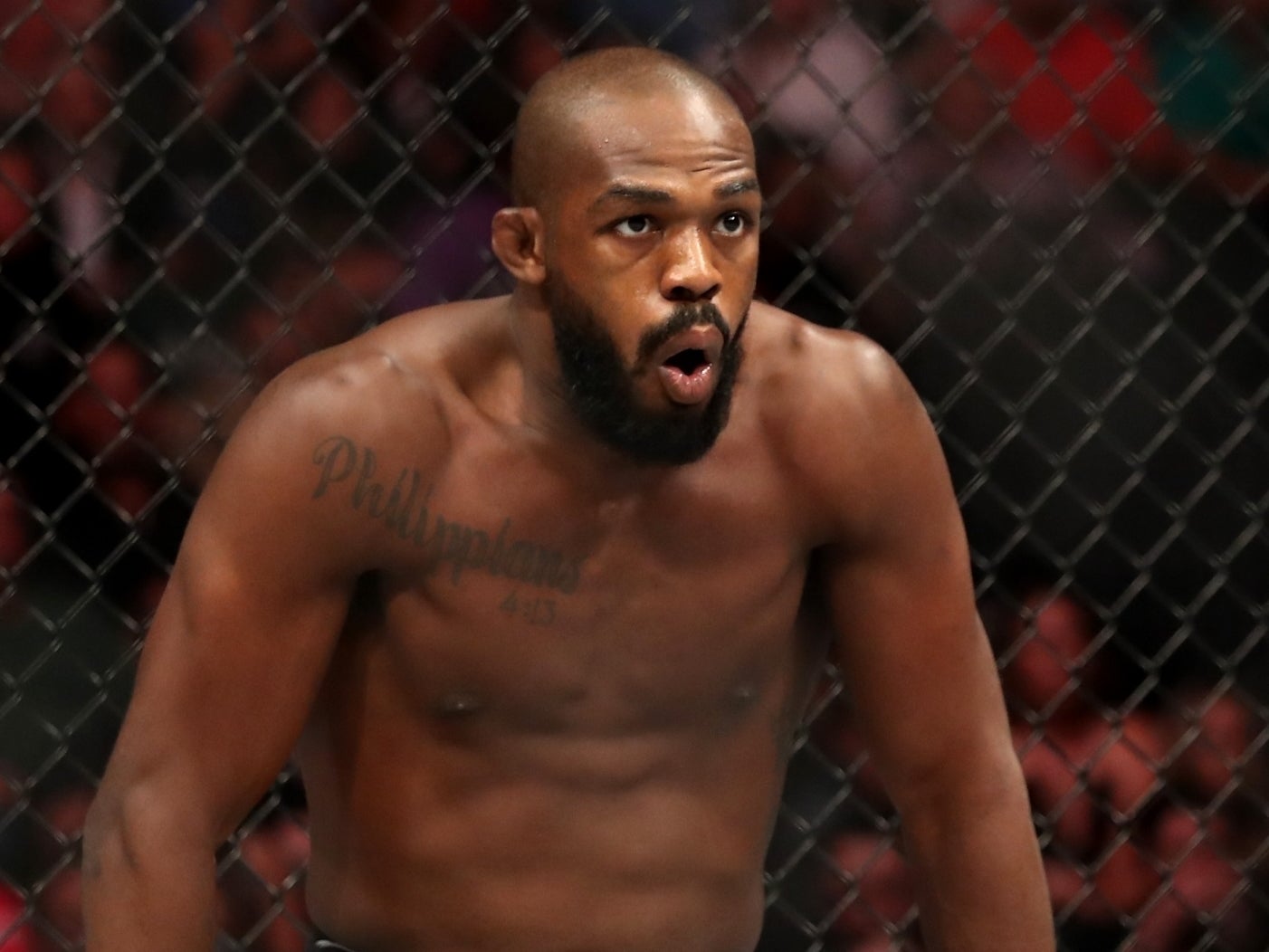 "As a young black man trust me I'm frustrated as well. But this is not the way, we are starting to make a bad situation worse.
"If you really got love for the 505, protect your s***. All you old heads need to speak up, call your family members and tell them to come home tonight."
Earlier on Sunday, Jones seemingly relinquished his UFC title amid a pay dispute with the promotion's president, Dana White.
Jones has been linked with a match-up against heavyweight contender Francis Ngannou in recent weeks, a bout that would mark Jones' first contest in a division other than light heavyweight in the UFC. But any chance of the fight happening appeared to dissipate over the weekend, as Jones and White engaged in a public dispute over the former's pay.
"To the light-heavyweight title – veni, vidi, vici," tweeted Jones. Asked if was giving up his title, he wrote: "Yes."
Source: Read Full Article