From wrestling bears to beating the best in the world: The journey that took Khabib to MMA greatness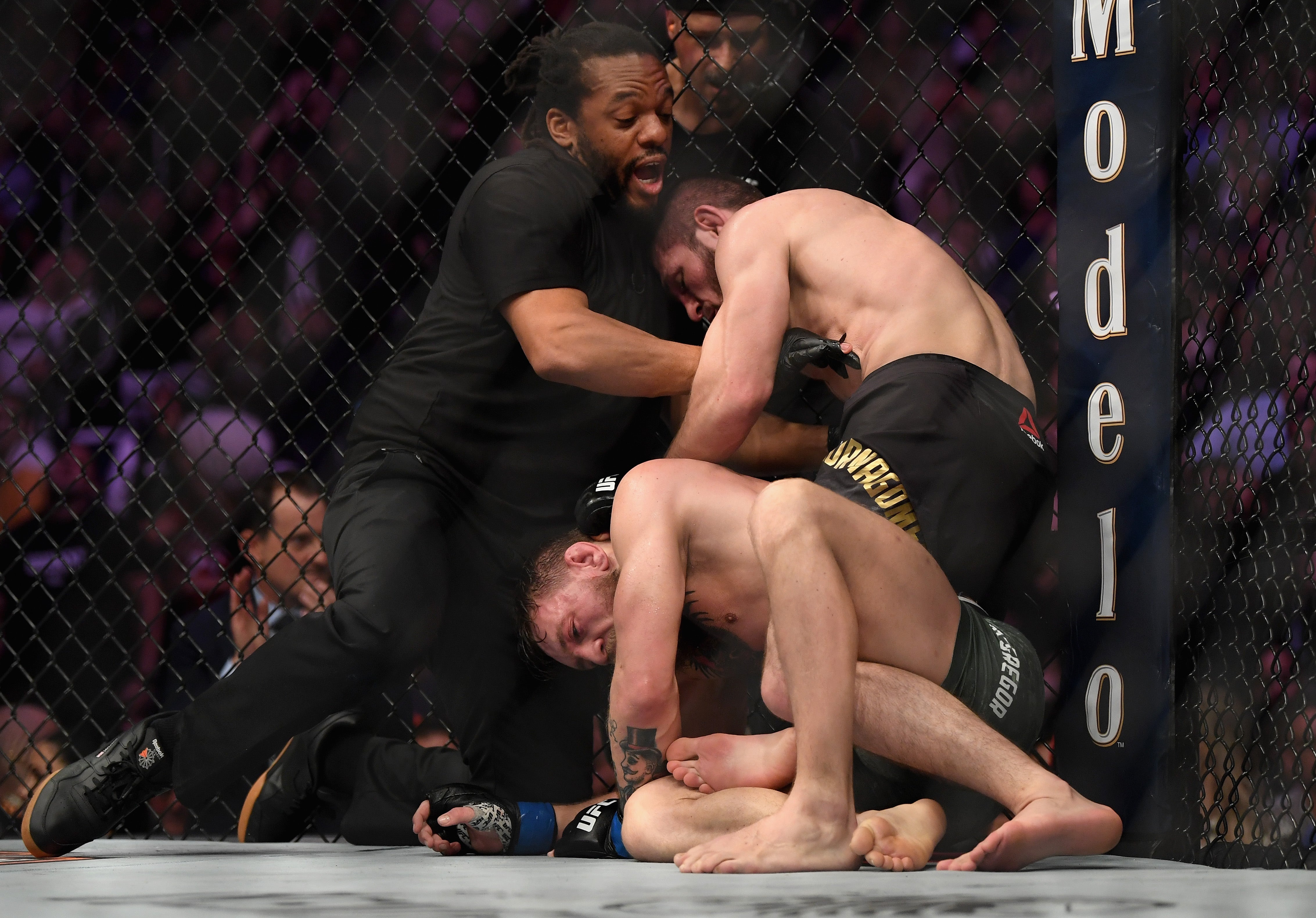 With the belt vacated by an absent, boxing McGregor, Nurmagomedov was set to take on interim champion Ferguson, but the hugely-anticipated bout fell through – not for the first time, and not for the last. Then-featherweight titleholder Max Holloway was briefly a replacement for Ferguson, but UFC doctors would not let the Hawaiian compete due to issues around his weight cut, so Iaquinta became the most unlikely of reserves.
In truth, Nurmagomedov played with the New Yorker in Brooklyn, seemingly spending more time on his feet than he had done in any of his previous contests in an attempt to test out the tools he had been trying to sharpen since his last performance. While not exactly lascerating, Khabib's striking was better than in prior outings, a stiff jab the most notable addition – in the long run, another means of pressuring the opponent to the fence.
Nurmagomedov eased to a decision victory, but the most talked about moment of the weekend was McGregor's unexpected arrival, which saw the not-as-absent-as-previously-mentioned Irishman launch a railing at a UFC bus with numerous fighters onboard, injuring more than one of them. His target was Khabib, who had previously confronted McGregor's team-mate Artem Lobov at a hotel.
The rivalry intensified from that moment, leading to a title bout between the two in October of that year. Nurmagomedov's religion and politics were among the topics on which McGregor chose to spit in his efforts to rile up the Russian, but Khabib remained composed in the Octagon come fight night, dominating McGregor for periods of the main event – though McGregor became the first man ever to take a round from Nurmagomedov – before finishing 'Notorious' in the fourth round with a rear naked choke.
Nurmagomedov's composure did not endure beyond the final buzzer, however, with 'The Eagle' taking flight as he launched himself over the Octagon fence and into the crowd to confront another of McGregor's team-mates, Dillon Danis, igniting a mass brawl in the process.
Although the victory set up a meeting with Russian president Vladimir Putin, Khabib was scolded by his father for the example he set with such an assaultive post-fight action – one that led to a nine-month ban and hefty fine – and has since doubled down on his emphasis on respect. The champion even insisted on sitting out for a further three months until his team-mates' year-long bans – administered for their roles in the ruckus – had been served.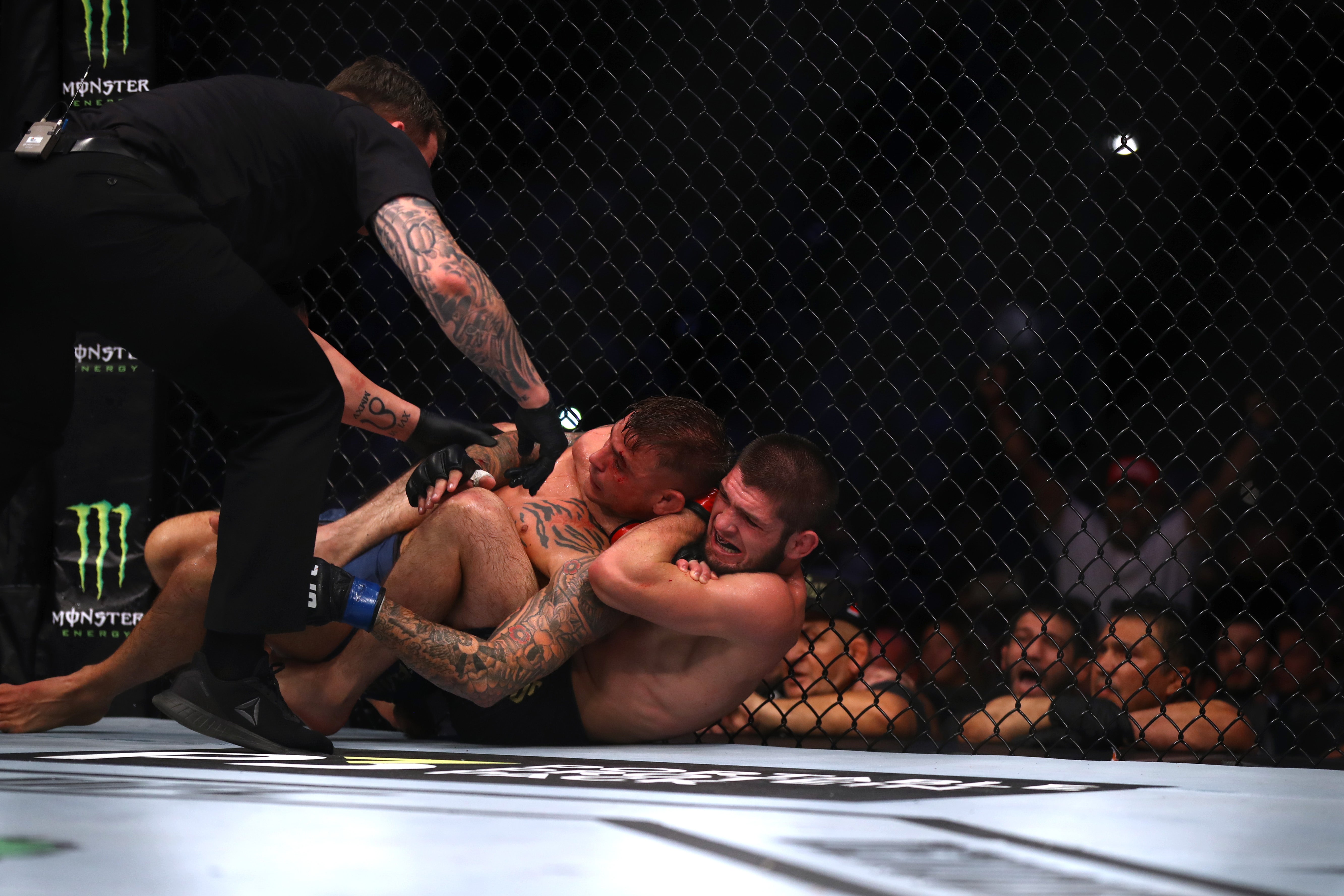 Twelve months on, Nurmagomedov handily defeated interim champion Poirier in Abu Dhabi to retain his belt, and another 12 months on, he is again set to fight an interim champion in Abu Dhabi.
Standing across from him this weekend will be Gaethje, a former World Series of Fighting lightweight champion with a professional MMA record of 22-2.
Gaethje has finished 20 of the 22 men he has defeated, knocking out 19 of them. In his last fight, he stunned fans of the sport by dismantling Tony Ferguson for the best part of five rounds, leading the referee to step in and proving that 'The Highlight's transition from a masochistic brawler to a refined, intelligent striker was complete.
And while Gaethje's legitimate wrestling credentials are shockingly underused – the American still enjoys striking too much to use his wrestling for anything other than defence, though that might be all that is required against Khabib – make no mistake, they will be with him on Yas Island, as will Trevor Wittman, one of the best coaches around.
Gaethje undoubtedly marks the sternest test that Nurmagomedov has faced in his MMA career, and – while the above text goes some way to explaining who Khabib is – beating 'The Highlight' would further define 'The Eagle' and his place in the sport: as one of the greatest, if not the greatest, of all time.
Source: Read Full Article