PGA Championship: Tiger Woods topping Ryder Cup standings 'pleasant surprise', says Steve Stricker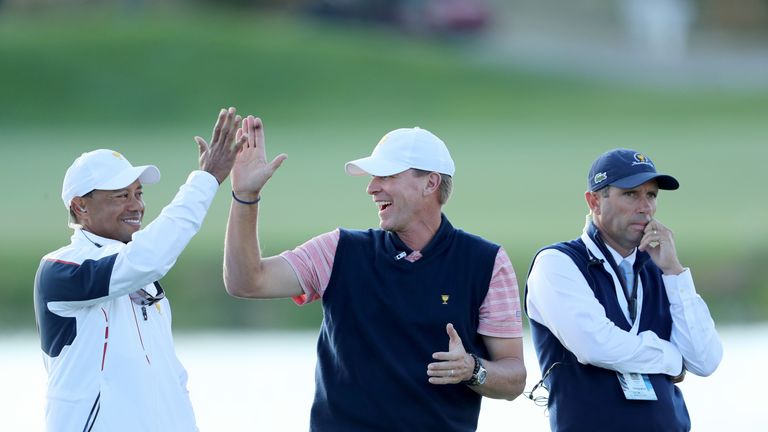 United States Ryder Cup captain Steve Stricker says is it is a "pleasant surprise" to see Tiger Woods leading the standings for his team.
Woods ended an 11-year wait to claim his 15th major at the Masters last month amid emotional celebrations at Augusta.
Stricker, who will be the 29th man to lead the US, is a longtime friend of Woods and is encouraged by the form of his countrymen ahead of next year's edition in his home state of Wisconsin.
Team USA Standings
"Obviously having Tiger up there at the top is a pleasant surprise," Stricker said.
"It's good to see him playing well again, and winning Augusta, I think everybody got a little bit emotional watching that.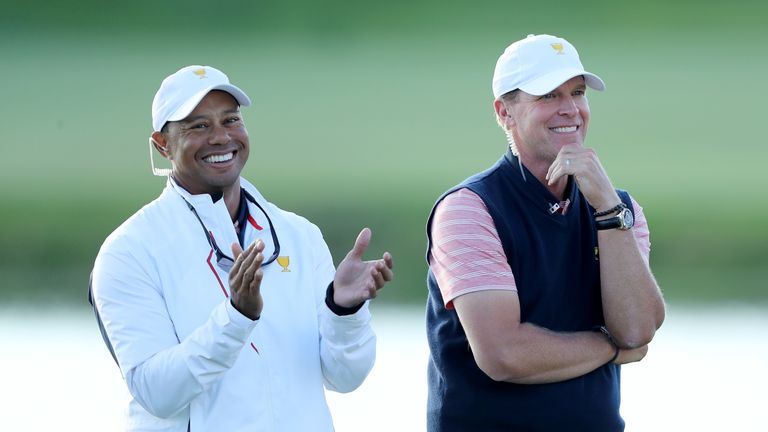 "If you were able to think back to 1997 when he won his first Masters and getting a hug from his dad, and then to come off the green and to hug his kids, I mean, as a parent, that tugs at your heart a little bit, and I was no different.
"I thought that was a really cool scene there on the 18th, and happy to see him playing well and at the top.
Live PGA Championship Golf
May 16, 2019, 1:00pm
Live on
Live PGA Championship Golf
May 16, 2019, 6:00pm
Live on
"And then we're so early in the game here, but all these guys have been playing so well, and it's good to see Jim Furyk in there at seventh place. He's playing well, also.
"I don't think there's really too many surprises there, and we've still got a long ways to go."

Find great courses near you with GOLFNOW
Courses
Locations
No results found. Please try another search.
European counterpart Padraig Harrington has reduced the number of picks at his disposal from four to three for next year's edition in Wisconsin, but Stricker has no intention to follow suit.
"We haven't thought to change that at all," he said. "I think our process that we've gone through over the years has worked.
"I'm comfortable with having the four picks. I think it gives us a lot of flexibility on guys in that nine to 15 to 20 range (in the qualifying standings) and who's playing well."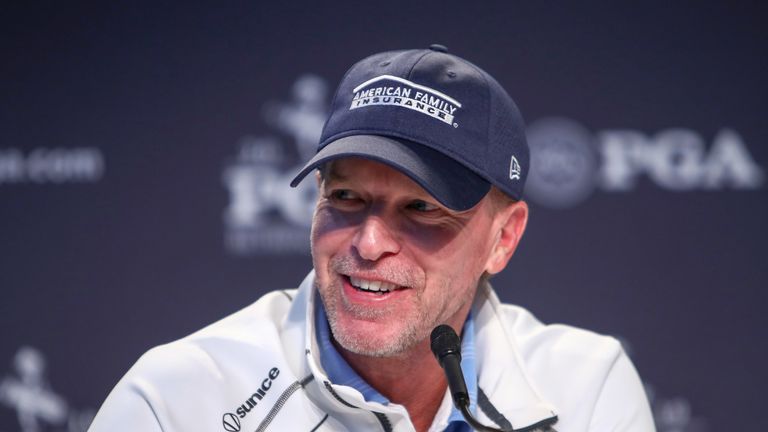 Stricker won his first senior major title at the Regions Tradition last week and the 52-year-old has underlined his determination to help regain the Ryder Cup, after last year's defeat at Le Golf National.
Source: Read Full Article