Whyte vs Povetkin: Dillian Whyte live stream of final workout before Alexander Povetkin fight
Dillian Whyte displays his skills in a final workout before his fight with Alexander Povetkin – watch a live stream here at 8.50pm.
Sky customers: Buy Whyte vs Povetkin
Non-Sky customers: Buy Whyte vs Povetkin
Whyte looked in fantastic shape at Friday's weigh-in, clocking 18st 6oz, and will now move around the ring 24 hours before doing battle with Povetkin, live on Sky Sports Box Office.
"Povetkin is a dangerous guy," Whyte said earlier. "I see in his eyes that he's up for it, motivated, he wants to have a go.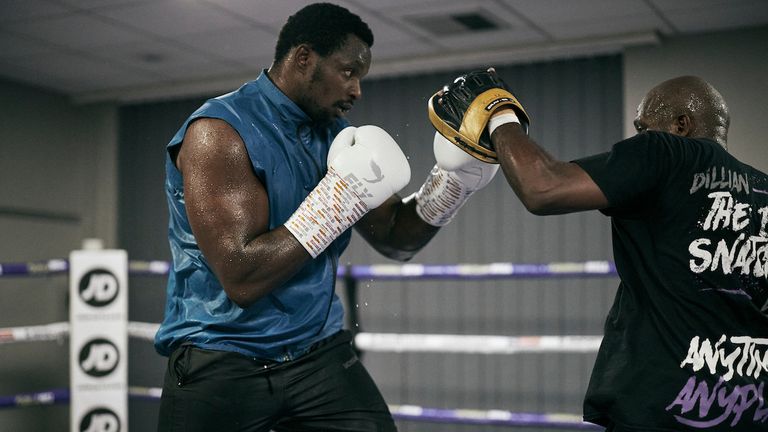 "But if I'm fit, I can beat all of these guys.
"We know what he does. He has been doing it consistently for 15 years. It is very hard to defeat that but I know what to do.
"What sets me apart? I adapt on the job. I know what to do. I know when to box, when to fight, I have learned from my mistakes.
"If I land, it will be a problem because I feel strong.
Source: Read Full Article