Ryan Garcia proved he's more than a social media star, belongs among best lightweights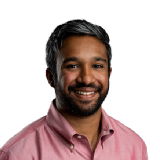 ESPN Staff Writer
Previously a college football writer for The Dallas Morning News
University of North Texas graduate
Covered the Broncos for two seasons with the Denver Post
Graduate of the University of Houston
A native of Jackson, Miss.
Ryan Garcia proved Saturday night he's more than a social media star.
With a vicious left hook to the body, Ryan Garcia made a resounding statement to the boxing world with a seventh-round knockout of Luke Campbell. Garcia brings a new, younger audience into boxing, but Saturday was about the respect he gained from the hardcore boxing community.
It was the biggest step up in Garcia's career, and early on it looked as though he might have bit off more than he could chew as Campbell dropped him in the second round with a left hook. But Garcia overcame being knocked down for the first time in his career, and his power and speed were too much for Campbell.
Garcia's win immediately brings to mind potential megafights against Teofimo Lopez, Gervonta "Tank" Davis and Devin Haney. Garcia wasted no time calling out Davis, saying, "I'm a man of my word. Let's go, Tank. I'm ready." A Garcia-Davis bout would be one of the biggest fights in boxing.
ESPN analysts Cameron Wolfe and Ben Baby debate what we've learned about Garcia and how he stacks up against the champions and top contenders in the lightweight division.
Wolfe: This was the hurdle Garcia needed to conquer before I could put him in the conversation with Lopez and Davis. He's proved to me that he's a fighter — especially getting up from being dropped to come back and badly beat a game Campbell — and that's a requirement to get in the ring with Lopez and Davis.
I walk away feeling better about Garcia's boxing ability living up to his star persona and fan base. I still have serious doubts about him beating either Lopez or Davis, but he's earned a lot of respect from me.
Let me turn it over to you, Ben. Did Garcia show you he has enough to beat Lopez, Davis or Haney?
Baby: That might be a bridge too far for me, even after an impressive performance against a very good fighter like Campbell. And that's not knocking Garcia, who surpassed my expectations for him on Saturday night.
Lopez's win over Vasiliy Lomachenko was still more impressive for me given Lomachenko's status as arguably the top pound-for-pound fighter in the sport. Lomachenko also beat Campbell earlier in 2019.
But I'm still not sold on Davis and I certainly don't know if Haney has the firepower to keep up with the other top young champions who are on the rise. But here's the most important question: Did Garcia just position himself to be boxing's lineal cash cow after Canelo Alvarez? It's hard to argue against it.
Wolfe: Garcia has everything to be that guy… as long as he keeps winning. His social media followers are an easy joke for hardcore boxing fans, but the widespread appeal that Garcia has with Gen Z is exactly what the sport needs to expand its viewer base and rebound from a sport lacking superstar power since Floyd Mayweather retired.
As much as we salivate over the long overdue Terence Crawford-Errol Spence Jr. fight, there's an argument made that Garcia, Lopez and Davis can all surpass them in popularity sooner than later. With popularity comes money, and no boxer under 25 can touch Garcia's popularity.
And this new era of young lions, particularly the lightweight division, seems set on fighting the megafights immediately without letting them marinate. If they do that, the fans and money will come from Garcia and the others.
This sets up a very fun quartet at the top of the lightweight division with Davis, Lopez, Garcia and Haney. As of right now, I rank them Lopez, Davis, Garcia then Haney. How about you?
Baby: For me it's Lopez and then Garcia. The win over Luke Campbell did more for me than Tank Davis' win over Leo Santa Cruz. And here's a curveball — I still like Campbell more than Haney, since his résumé now looks the weakest. Campbell hasn't been able to beat elite guys, but he's lost to fighters who are all arguably better than Haney.
Regardless of where you put them, the 135-pound division features names who will carry the sport for years to come. There are a ton of marketable fighters who could be the shot in the arm boxing needs.
Wolfe: This lightweight division is my favorite in boxing. So many talented young boxers who want the smoke — they are all ready to fight each other. There is so much intrigue and interest in potential megafights over the next few years, even if some happen when they all eventually move up to junior welterweight.
If I could have one New Year's resolution for boxing, it would be that all these young lions live up to their word and clash it out with the other young lions without letting these bouts marinate. Lopez and Garcia seem more than willing, given their most recent fights. Davis and Haney have spoken about it, too. If it all comes true, boxing is the biggest winner.
Source: Read Full Article