Duke vs. Kentucky: Prediction, pick, Champions Classic odds, line, TV channel, live stream, watch online
INDIANAPOLIS — There is no more enticing matchup for a national college basketball audience than Duke vs. Kentucky.
All the better to have it open the season. All the greater when both are in the top five of the polls. 
Sure, Duke vs. UNC is arguably the most appealing and marketable rivalry in college hoops, but UK and Duke are the two biggest brands in the sport. They're led by Hall of Fame coaches — who are polarizing to plenty outside of their own fan bases, but still undeniably great — and now operate similarly in how they compete for national titles. 
Which is to say: Duke and Kentucky are lottery-pick factories. Both programs are highly represented on my list of the 20 must-see freshmen in 2018-19. On Tuesday night we'll get our first look at a lot of big names that promise to get even bigger almost immediately.
Viewing information
Date: Tuesday, Nov. 6 | Time: approx. 9:30 p.m. ET
Location: Bankers Life Fieldhouse — Indianapolis, Indiana
TV: ESPN | Live stream: WatchESPN
Storylines
Kentucky: In some recent seasons, Kentucky's overload of fantastic freshmen has led to a slippery start out of the chute for Calipari's guys. But that might not happen on Tuesday. In fact, for the first time in a long time, the freshmen are not the story with UK. At least not yet. Stanford grad transfer Reid Travis could wind up as the most important player on this team. If it's not him, it could be sophomore P.J. Washington or sophomore Quade Green. 
Yes, Kentucky is boasting some vets — and that could go a long way to cementing UK as top-five time from the jump. But of course you want to know about the freshmen, so here are the two to eye Tuesday night: Keldon Johnson is a fantastic wing who's expected to be the best pro among this year's crop of newbies; Tyler Herro is a sharpshooting guard who might wind up leading UK in scoring this season. 
Duke: If this is storylines, then Zion Williamson is the top one. He just is. The social media superstar who is a unique freak phenom on the court has the potential to become one of the most famous athletes in America by the time he gets drafted next June. Still, Williamson's flash and small-ball-5 potential (if Duke opts to play small ball; that's a plot line we await) could still put him behind R.J. Barrett and Cam Reddish. Those two are natural scorers and figure to keep Duke in just about every game this season from a talent perspective.
Rounding out the freshman class if Tre Jones, who steps in with a headiness and steadiness to his game that will probably save the Blue Devils as often as any of the other three frosh. The big Qs with the Blue Devils are these: Can they win the ACC, can they get a No. 1 seed, can they make a Final Four and can they win a national title by relying prominently on four freshmen? It would be precedent-setting if the latter two happened. 
Game prediction, picks
Pick: Kentucky -1
So very amped for this game. I trust Kentucky to be more cohesive and defensively capable immediately. Remember, Duke's downfall last season was its sieve-like issues on defense. I don't expect the Blue Devils to be in rare form right away. Kentucky's got more experience and, overall, has a bigger team. I think that plays a part. sound from the jump. Reid Travis goes for 16 and 12, Kentucky shoots decently enough from 3-point range to offset Duke's offense, and UK is never threatened in the second half. Wildcats win in a good one that won't be decided in the final minute.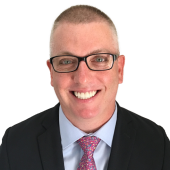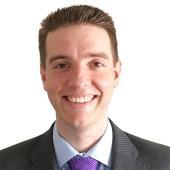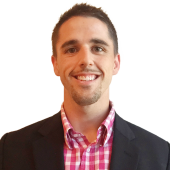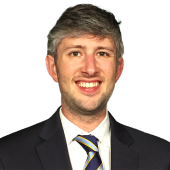 Source: Read Full Article