Virat Kohli should learn from the foibles of his greatest foes
"I don't think you should live in India, go and live somewhere else. Why are you living in our country and loving other countries? I don't mind you not liking me, but I don't think you should live in our country and like other things."
This was not the statement from an egocentric political leader, but it certainly resembles words that could have been uttered from such a figure.
Virat Kohli was instead lashing out at a fan's message, who stated that he preferred English and Australian players instead and labelled the Indian superstar an "overrated batsman", during the launch of his new mobile app.
The India captain's homonymous app allows his followers to receive his latest news and updates, while also putting his fans knowledge to the test with a series of multiple-choice questions.
While the app appears to characterise the self-centred nature of the whole debacle itself, Virat Kohli chose to fight fire with fire, and not for the first time. However, on this occasion he gave it as good as he got off the field, rather than on it.
Despite trying to laugh off the comments as humorous behind the pretext of the jollity of Diwali, Kohli may have just slipped into another bubble of his own. This time though, it wasn't into the exclusive bracket of the world's best batsman, but rather a more comfortable environment in which famous sportsmen only take the word of the devil on their shoulders – his shoulder angel would perhaps state that the fan isn't the only man who needs to get his "priorities straight".
He isn't the first, and he certainly won't be the last to overstep the mark when it comes to backing himself when faced with criticism, but Kohli has started to divert attention away from what endeared him to so many: that he did his talking on the field.
In 2016, the 30-year-old did comment more like a politician when was embroiled in another controversial moment of national significance, describing the motion from the federal government to render 86% of the cash in the country worthless as "the greatest move" he had ever witnessed in the political sphere, despite the consequential financial instability for millions of Indian households.
Add a hint of hypocrisy to the current situation, which social media users have been keen to underline with Kohli, who has used Twitter in the past to praise leading sportsmen and women of different nationalities, namely the likes of Harry Kane and Angelique Kerber. And you have an even more bizarre controversy.
Kohli has often demonstrated this off-the-field eccentricity, publically endorsing the selection of Ambati Rayudu in the no.4 spot in India's ODI side, who despite his impressive India record has been granted little time to bed into the team.
After an 18-month period which saw Yuvraj Singh, Kedhar Jadhav, Manish Pandey, KL Rahul, Dinesh Karthik and even Mahendra Singh Dhoni all tried in that position, Kohli settled on 33-year-old Rayudu, with an impressive Asia Cup seemingly the sole prerequisite for selection. Then again there was never going to be an admission of poor planning by captain and coach, was there?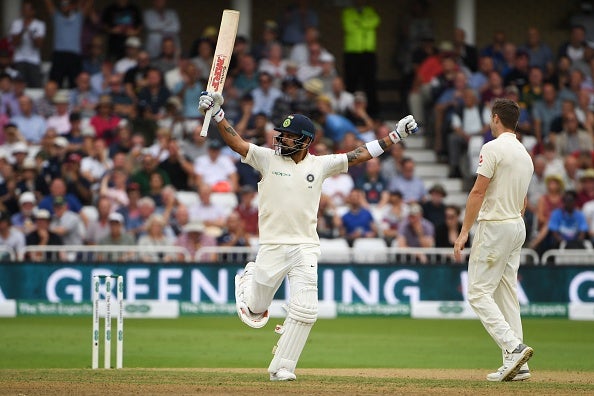 There has been a similar trait in the Test arena, where Kohli made 38 changes in as many matches before finally naming an unchanged side in the fourth Test against England at Southampton in August.
But those were cricketing calls made with sporting foundations and principles at the forefront of the decision-making process.
On the other hand, his inflammatory remarks failed to fulfil any of these criteria. It was conversely an outburst from a player who has become so accustomed to being thrust into pressure moments to rescue his side, much like Harry Kane, that those moments to de-stress almost blur into one and the same.
Should the 2011 World Cup winner wish to sample contemporary repercussions of unwanted publicity, then he only need look at the current World champions Australia, who will be India's opponents on their next overseas tour.
An opponent that Kohli has often sparred on a collective and individual level, the incumbent bans on Steve Smith, David Warner and Cameron Bancroft coming as a culmination to the Australian's callousness.
Former vice-captain Warner was involved in an unpalatable spat with South Africa's Quinton de Kock in Durban in March, while Nathan Lyon boasted of his confidence that Australia would "end the careers" of some of England's players during the latest Ashes series down under.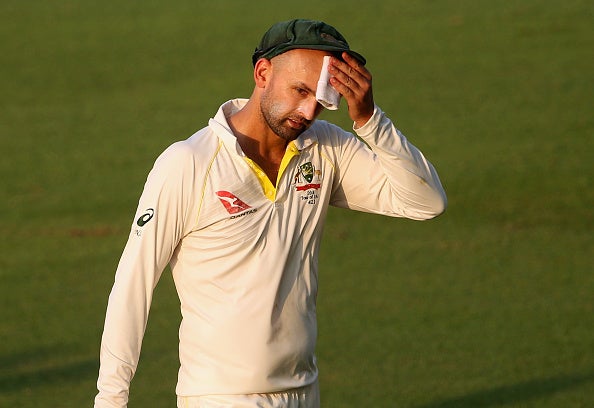 Now that all the overbearing, pompous attitude has been stamped out of the Australian team by Justin Langer and Tim Paine, they haven't looked the formidable force that drove them to unprecedented overseas success and three World Cup victories already this century.
Now their side constitutes a bunch of misfiring, yet talented players who have finally ended their worst ODI streak in history – seven straight defeats – but who are still reeling after players past and present lost perspective of the sole job they are employed to do in favour of showmanship and boisterous one-upmanship.
To suggest India are closing in on an Australian-style collapse is rather wide of the mark considering their record under Kohli in all formats, but his focus, if only ever so slightly, has seemed to have shifted to non-cricketing matters.
"I guess trolling isn't for me guys, I'll stick to getting trolled," he replied at the end of his response to the backlash. Perhaps that is the best way to break that bubble, and for once, it will have to stand whether the man likes it or not.
Follow the Independent Sport on Instagram here, for all of the best images, videos and stories from around the sporting world.
Source: Read Full Article