Trevor Bayliss warns Ben Stokes not to push himself too hard in training over workload fears
England coach Trevor Bayliss has warned Ben Stokes not to risk injury by pushing himself too hard in training.
The 27-year-old was struggling physically by the end of Tuesday's record one-day defeat to Sri Lanka, struck by several outbreaks of cramp in his right calf during his battling innings of 67.
Stokes required treatment from the physio on a handful of occasions as the tourists ended a successful series with a crushing 219-run defeat on the Duckworth-Lewis-Stern method and felt discomfort in his arm after returning to the dressing room.
As the team's premier all-rounder his workload is only going to increase during next month's three-match Test series, a contest which is likely to take place in sapping heat.
Stokes is an insatiable worker, in the nets and the gym, but Bayliss feels he may need to go a little easier on himself to stay at his peak.
"I think he is slowly starting to believe that he may not be able to go 100 per cent every single time and train a little bit smarter, especially in these types of conditions," Bayliss told Sky Sports.
"We've got a couple of days off now so that will give him a bit of time to recover. But we'll have another chat about how much work he does."
Captain Eoin Morgan has also voiced concerns over England's preparations, pondering the possibility that they had done too much on the eve of their defeat in Colombo.
"We'll have to break down everything from practice – did we do too much? Did we overcook ourselves?" he said.
"We might have been a little bit fatigued, I don't know."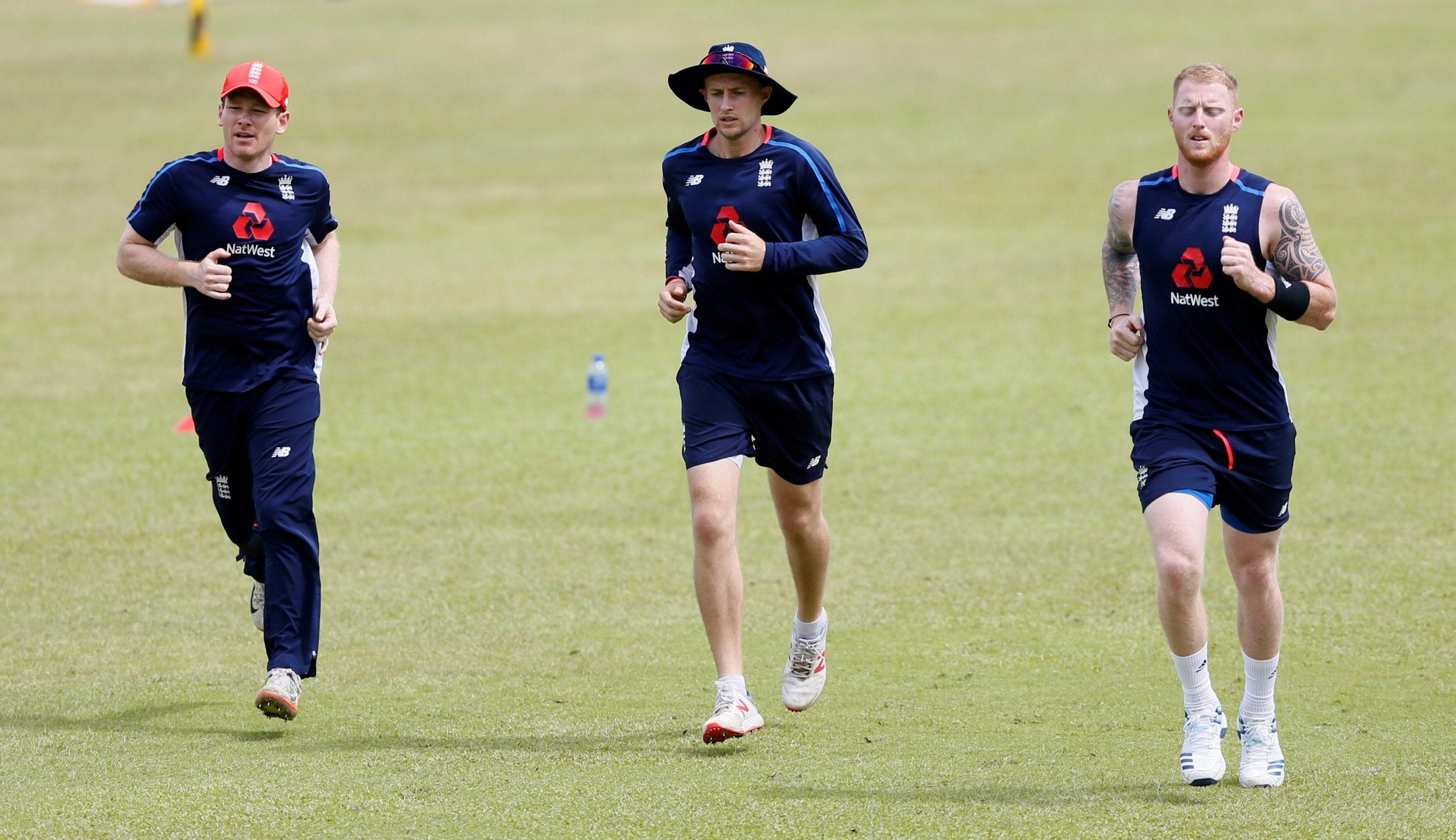 England have been given two full days away from practice ahead of Saturday's standalone Twenty20, during which time they will reflect on the positives of a ninth successive series win in 50-over cricket as well as the lessons learned from Tuesday's loss.
Morgan took the unusual decision of resting himself at the Premadasa Stadium, stepping aside to allow Sam Curran the chance to impress.
The all-rounder did not grab the opportunity, expensive and wicketless with the ball and unable to contribute with the bat from number seven.
He has fared much better in the Test arena but his chances of usurping the injured David Willey as England's left-arm option at next summer's World Cup now appear slim.
"If we're going to be serious about considering him as a potential replacement if David is injured, we needed to know more about him," said Morgan.
"We have learned more about him. If Sam Curran's name goes down on that paper we know what his strengths and weaknesses are now and we try to improve them as we go along. He needs games under his belt."
Bayliss supported Morgan's decision to sit out, even though it left the team visibly unbalanced.
"I think that's an admirable position," he said.
"That's the type of personal player that Morgs is: that the team comes first. I think that can rub off on the rest of the players. If the rest of the players believe that the captain is willing to do that, that should give them the same type of thought that I better be in form and playing well.
"If the captain's going to leave himself out then it might be easy for him to leave someone out after a bad performance."
PA
Follow the Independent Sport on Instagram here, for all of the best images, videos and stories from around the sporting world.
Source: Read Full Article