Spot-fixing: ECB rejects claims against England players in new documentary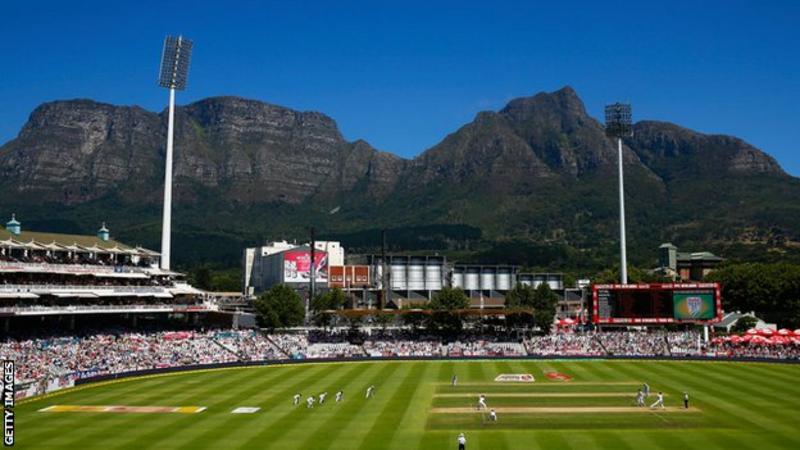 The England and Wales Cricket Board has dismissed allegations of spot-fixing against England players made in a new television documentary.
An investigation by the Al Jazeera network claims to have "uncovered evidence of corruption at the highest levels of international cricket", including by a "small group" of England players.
"Whilst the limited information we have been given by Al Jazeera is poorly prepared and lacks clarity and corroboration, it has been properly assessed," the ECB said.
"Analysis of this by the ECB Integrity Team has cast no doubt on the integrity or behaviour of any England player, current or former."
Al Jazeera, which says it has obtained "purported recordings" of a match-fixer calling in the fixes to a notorious Indian bookmaker linked to organised crime, claims the corruption "appears to involve two dozen fixes in 15 international matches" dating from 2011 and 2012.
The broadcaster says the evidence points to a small group of England players allegedly carrying out spot-fixes in seven matches, Australia players in five matches and Pakistan players in three. Players from other teams allegedly carried out spot-fixes in one match.
The report adds the matches in which fixes were allegedly carried out include England versus India at Lord's, South Africa versus Australia in Cape Town and several matches during England's series against Pakistan in the United Arab Emirates.
"The ECB takes its responsibilities on anti-corruption and preserving the integrity of cricket very seriously," the statement added.
"The materials we have been given have been referred to the ICC's Anti-Corruption unit and we will continue to work with them, as is the correct procedure for protecting the game."
Professional Cricketers' Association (PCA) chief executive David Leatherdale said the "players refute all allegations and have the full support of the PCA".
He also urged "the broadcaster to provide all footage and evidence to the ICC Anti-Corruption Unit".
Cricket Australia (CA) said it takes a "zero-tolerance" approach "to anyone trying to compromise the integrity" of the game and had "full confidence in our players in also protecting the game".
The governing body said its integrity unit had reviewed the latest claims, adding in a statement: "From the limited information provided by Al Jazeera, our team have not identified any issues of corruption by any current or former player, including in relation to Big Bash League matches."
Australian Cricketers' Association chief executive Alistair Nicholson said: "Enough is enough when it comes to unsupported accusations which unfairly tarnish players' reputations.
"The players are sick and tired of being subject to accusations, without the proper evidence to substantiate it."
Responding to Al Jazeera's claims, world governing body the ICC said in a statement it was "committed to working to uphold integrity in cricket".
It added: "As you would expect we will again take the contents of the programme and any allegations it may make seriously and will investigate fully.
"The investigation into these allegations has already commenced and will run alongside a number of other live unrelated investigations. When considering the claims, we will work with professional independent betting analysts.
"We do welcome the commitment from the broadcaster to share the files with Interpol and, I hope, other law enforcement agencies who can act upon the information and support us in ridding the sport of these criminals."
Source: Read Full Article